Jewiss Ready for the Penultimate Race in WSK Super Master Series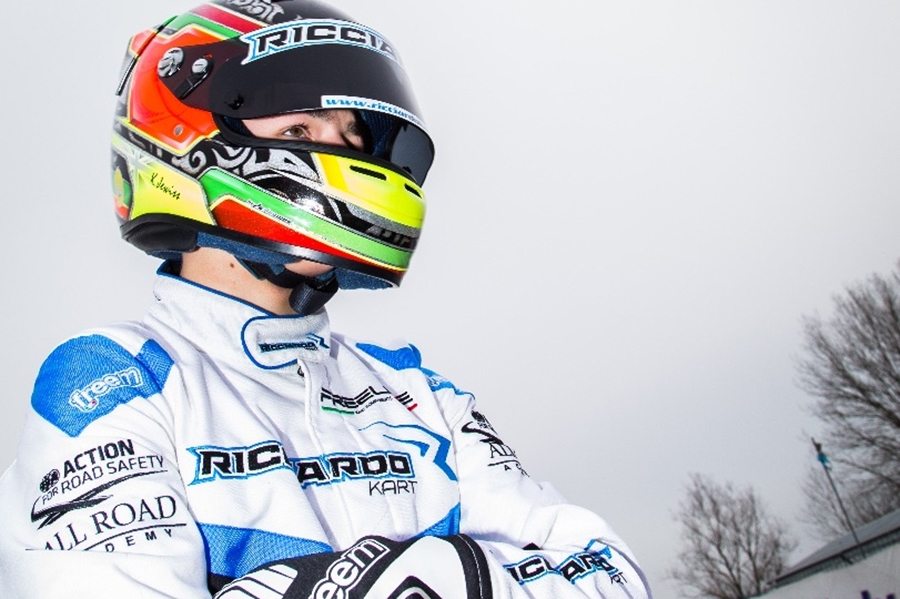 Kiern Jewiss heads to La Conca, Italy for the penultimate race in the WSK Super Master Series this weekend.
After a difficult start to the series, Kiern is hoping that favourable weather conditions together with a lot of hard preparation will pay off, saying: "I'm looking forward to the weekend because, based on our recent form, we should be competing for the front. The team and I have been working really well. We're just getting to the point where we want to be, and that's to be competitive. I like the circuit, I'd not been there until last week and it's a great place, very technical."
The track, which is only ten kilometers away from the seaside town of Otranto, is 1250m long with 12 corners and is touted by many to be the karting capital of the world – home to many large international events. WSK Promotion will provide full coverage of the races on 3rd April via live streaming, available on the official website wsk.it.
Free practice begins on Thursday 31st March, qualifying on Friday 1st April, the heats on Saturday 2nd April and the grand finale on Sunday 3rd April. One race remains in the Super Master Series in Adria, Italy on 19th May.