Sodi, Fraïsse and X30 Senior: The Winning Streak Continues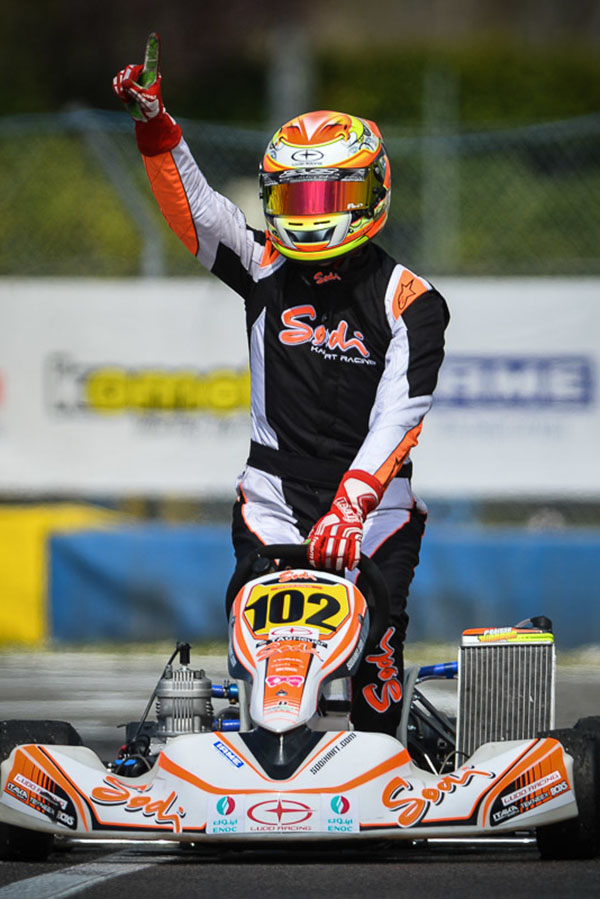 Vincent Fraisse
Winners of the IAME International Final 2015 at Le Mans, Vincent Fraisse and Sodi clinched a new victory in the first big event of the year, the X30 Challenge Europa, which just ended on the Castelletto track (ITA). In the presence of nearly 70 X30 Senior drivers and 18 different brands, Sodi has clearly imposed, thanks to Ludo Racing driver, winning the final two races.
The love story between the Sodi chassis and X30 does not date from yesterday. Indeed, it is the 3rd victory of a chassis number 1 World karting in the most competitive category of the X30 Challenge Europa Vincent Fraisse at the wheel of a machine prepared by Ludo Racing. Organised for the second time on the circuit 7 Laghi Castelletto, edition 2016 gathered a total of 239 drivers from 27 countries. The fight for victory in Senior pitted this year mainly French and British very sharp. The Sodi Sigma RS 2016 has proved its value beyond doubt, on equal terms with its competitors, everyone is equipped with the same mechanical IAME X30.
Vincent Fraisse is regularly mounted in power throughout the event. Author of the 8th clock Friday, he reached the top 3 in each of his innings to grab the 3rd through Saturday ranked position. The fight was intense during the 1st race Sunday morning, with several lead changes and tighter spreads. Fraïsse cleverly regained the lead on the final lap and won the first victory of the day while having achieved the second fastest time despite goings.
Race 2 was more clear, Fraïsse being checked in the lead for 17 of 20 laps. He assured the triumph of Sodi crossing the finish line more than 1.5 " ahead of his rivals and clinching be doubled with this winning first place in the X30 Challenge Europa 2016.
"Winning at this level still offers great satisfaction, I can not get enough! "Confided the triple winner. "Year after year, Sodi allows me to fight for the victory with still frame in top performance. Competition has beautiful show increasingly fierce X30, we always manage to stay ahead. The complicity that has developed over the seasons with Ludo Racing facilitates development of the work and I am sure to have the best conditions to compete for victory in the finals. "
In addition to his success in KZ at the highest level of international karting, Sodi attaches great importance to its victories in one-design classes such as X30 where the quality of its products helps to make a difference to equal engine. If the steering count for much in this kind of test, the chassis plays a vital role. Sodi has always excelled in this exercise that perfectly matches his vision of karting for all on strictly standard equipment.