EKN TV: WKA National Road Race Series – Roebling Road – Chris Hines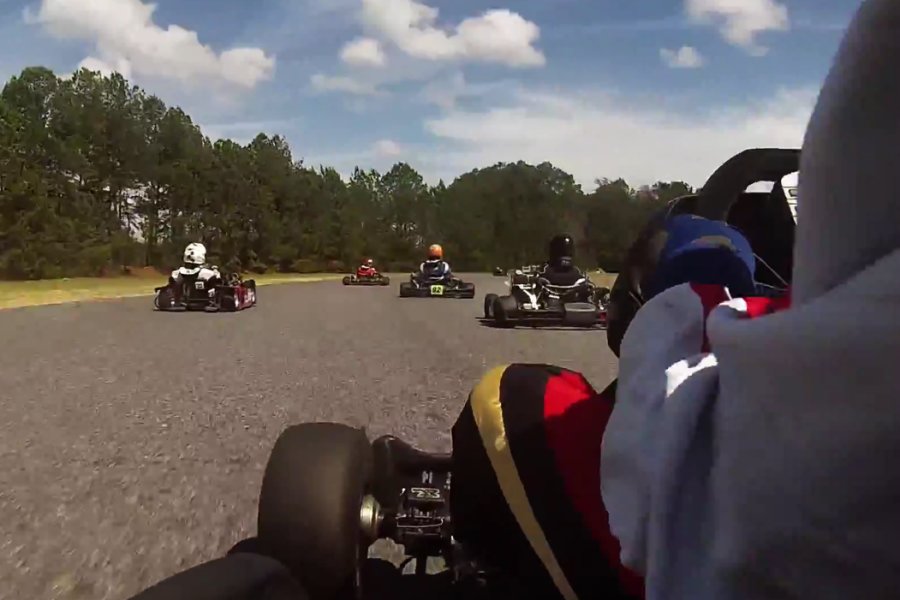 The WKA National Road Race Series continued its 2016 season with the second event of the year, hosted by the Southern Kart Club at the Roebling Road Raceway in Bloomingdale, Georgia. The 2.0-mile road course is a flat, very fast layout for karters to enjoy with over 200 entries taking part in the three-day weekend event. The next event is scheduled for June 4-5 at the Summit Point Motorsports Park in West Virginia, hosted by Woodbridge Kart Club.
Road Racing in karting is very much like watching the 24 Hours of Le Mans, 12 Hours of Sebring, or the 6-Hour at the Glen. It's about endurance and speed. A great example is watching the race groups as the quicker karts navigate the slower speed machines, all while battling for the lead. The Stock Honda division is among the quickest and more popular category today in Road Racing. When you mix them in with TaG and Briggs karts, it's like watching the prototype cars working around the prototype challenge cars and GT machines.
The Stock Honda race on Saturday came down to a photo finish after a 30-minute chess match. Ride along with 2015 double champion Chris Hines as he battles Stephen Flatt, Steven Rougeou, and Aamir Hyder.
Enjoy