Briggs & Stratton Weekly Racing Series Prize Package for Tracks and Racers Released
Over $55,000 set to be distributed to Briggs 206 competitors and participating clubs and facilities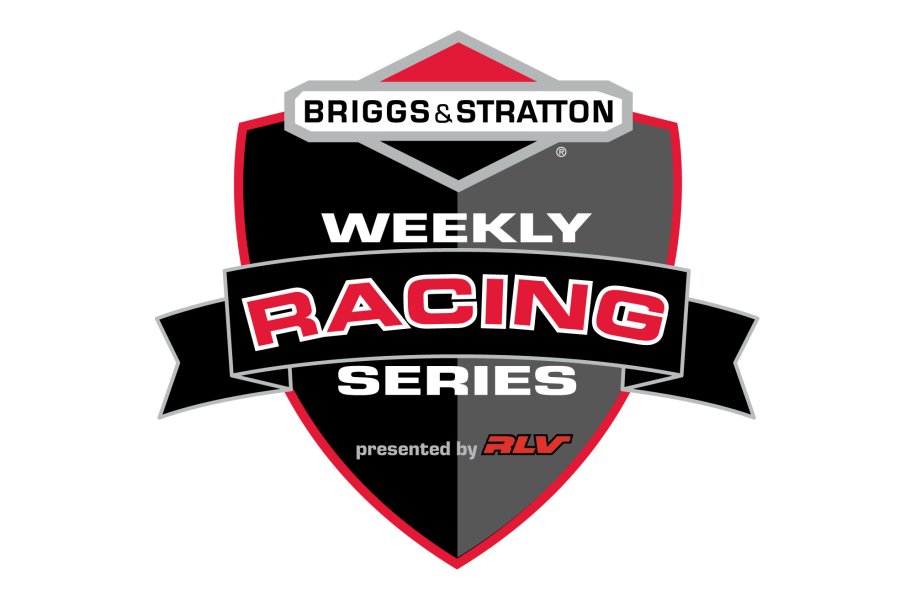 American engine manufacturer Briggs & Stratton has never wavered in its support of grassroots karting and motorsports, and their 206 powerplant is now the driving force behind a new era in club racing. With the engine rules designed by Briggs themselves and a focus on quality control above and beyond any other karting engine manufacturer, the 206 provides racers with an level playing field in terms of motor performance. To help build camaraderie and competition between tracks and racers across the continent, the Briggs & Stratton Weekly Racing Series was formed in 2015 and will enter its second season this year.
The Briggs & Stratton Weekly Racing Series was introduced last spring and brought together 42 tracks from across North America, featuring over 1000 competitors in the Senior and Masters categories of 206 competition. Four regional champions were crowned in 2015 and each driver earned a Briggs & Stratton 8000-watt Elite Series generator, while the rest of the top-10 earned other Briggs prizes. The top tracks in each region – based on the total points added together from the top 75 racers – were awarded $2,000 worth in Briggs & Stratton powered equipment for their facility. Based on the success of the program, and the continued growth of the 206 powerplant across North America, Briggs & Stratton is bringing back the Weekly Racing Series for 2016.
The program returns with a similar format and expanded prize package. The 2016 Briggs & Stratton Weekly Racing Series will once again divide tracks and drivers into four regions (West, Midwest, East and Canada) for Briggs Senior/Masters competitors. New for this year is the addition of the Junior category to the program, which will focus on one overall championship including all of the tracks that are part of the Briggs WRS in the United States and Canada.
Tracks are required to register to be part of the 2016 Briggs & Stratton Weekly Racing Series, which qualifies all drivers competing at that facility for the program. Each eligible track will have the opportunity to purchase a PowerSmart P2200 Inverter Generator ($650) for just $350 DELIVERED for banquet or raffle use. A Smokin-Fast BBQ grill ($99) will be awarded to each track's Senior/Masters Briggs WRS winner and an RLV sweatshirt will go to each track's Junior Briggs WRS winner. All receive a Track Pack that includes logo decals, feature win decals, and more.
Those facilities that register to be part of the Briggs Weekly Racing Series automatically enter their racers into the program to compete for over $16,500 in prizes within their region. Each region will recognize the top 17 drivers at the end of 2016 with prizes:
– 1st to 3rd place: P3000 PowerSmart Inverter Generator ($1,500 value)
– 4th to 10th place: P2300 PowerSmart Inverter Generator ($650 value)
– 11th to 12th place: 2,200 PSI Briggs & Stratton Brute Pressure Washer ($350 value)
– 13th to 17th place: SONIC Tools 61-piece Socket Set ($174.99 value)
The new Junior program will recognize the top-60 drivers overall for its first season:
– 1st to 20th place: SONIC Tools 61-piece Socket Set ($174.99 value)
– 21st to 60th place: Custom youth-sized Briggs & Stratton driving gloves ($70 value)
Tracks and clubs can head to 'Signup' section of the BriggsWRS.com website to register their facility to the 2016 program. A number of tracks have already registered, and any club that wishes to be part of the action must get registered by April 8 to be part of the 2016 Briggs & Stratton Weekly Racing Series.