Briggs & Stratton to Provide Major Product to 2016 Year End WKA Gold Cup Champions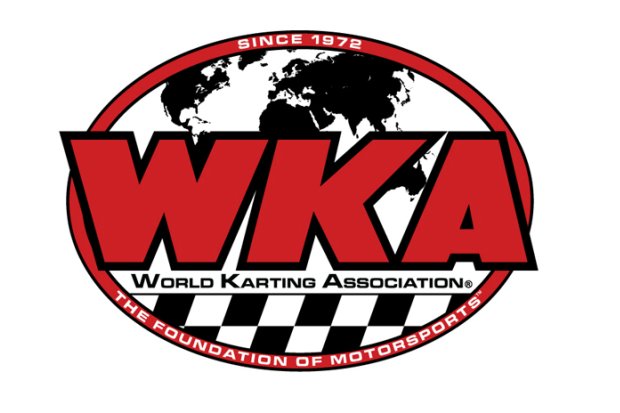 As competitors for the RLV Tuned Exhaust Products Gold Cup Series busily prepare for the season opening Spring Nationals April 15-17 at 103rd Street Sports Complex in Jacksonville, Florida, as well as the 2015 Year End Awards Presentation, also being held in Jacksonville, future 2016 champions can rest assured that the Year End merchandise for the following season will only be enhanced, as Briggs and Stratton will be providing major product to the 11 champions of the top 4 Cycle series in the country.
With Awards, Tires, and Product from RLV, not to mention the return of the Championship Rings to the series this year, Dave Klaus of Briggs and Stratton will be providing top of the line PowerSmart P2200 Inverter Generators to each class champion for 2016. With a retail value of $650, the PowerSmart P2200 is clearly the top shelf brand of generator, capable of handling any strain a customer wants to place on it, with absolute whisper quiet power. This generator serves as the perfect item for competitors to bring to the track on race weekends.
The addition of the Briggs product continues to enhance the year end awards package for the Gold Cup competitors, not to mention the race season, as WKA Officials recently announced the addition of guaranteed purses to the weekends overall top 3 finishers in the Brad's Heating and Cooling Sportsman Pro Gas Animal Lite, Junior Pro Gas Animal Lite,and the Briggs and Stratton Racing Junior Pro Gas Animal Heavy classes, as well as the Senior Pro Gas Medium classes, sponsored respectively by Coyote Motorsports and Jims Marine, and the Senior LO206 classes sponsored by Briggs and Stratton and Inferno Racing Clutches. Additionally, Briggs is also sponsoring the all new Masters Senior class on Sunday, featuring drivers 35 and older. Overall weekend winners will receive $500, with $250 going to second and $150 going to the third place overall finisher.
The involvement of Briggs in 4 national classes, as well as the major giveaway of generators to the 2016 Year End Champions signifies a great relationship with Briggs and its karting competitors.
WKA Thanks Dave Klaus and the folks at Briggs & Stratton Motorsports for their continued involvement in the RLV Tuned Exhaust Products Gold Cup Series.
Anyone wishing to obtain additional info regarding the PowerSmart P220 Generator are welcome to visit the Briggs& Stratton site at www.briggsandstratton.com/us/en/generators/portablegenerators/powersmart