2016 Sofina Foods Florida Winter Tour Presented by Fikse Wheels Concludes with Sunday Race Winners and Changing Conditions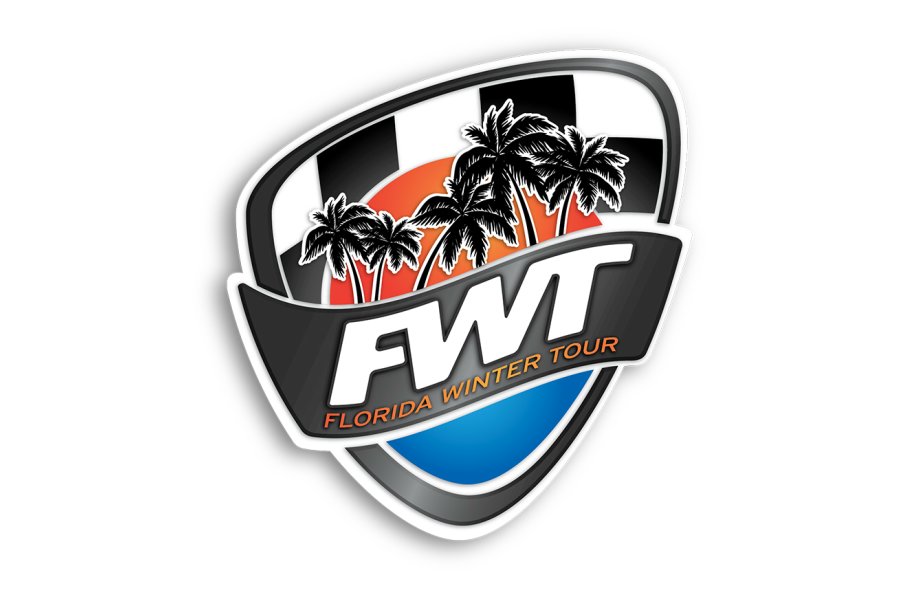 With a soaked track in the morning, and clear blue skies in the afternoon, the evolving conditions throughout the day provided a formidable challenge for tuners and drivers to plan for.  With the threat of rain disappearing in the morning, the race day progressed into dry conditions with seven champions being crowned at the finale of the 2016 Sofina Foods Florida Winter Tour.
Rolison Performance Rotax Senior MAX
An intense finale of the Senior MAX class at the Florida Winter Tour saw two drivers create an exciting show for spectators. Kyle Kirkwood and David Malukas engaged in a fierce battle for the lead under wet conditions, making slight contact and expressing their frustration with each other. Eventually, the two drivers settled down and Kirkwood won the final with Malukas in second and Austin Garrison in the third position.
Top-5
Kyle Kirkwood
David Malukas (+1.541)
Austin Garrison (+2.048)
Zach Holden (+16.487)
Gianfranco Mazzaferro (+17.847)
Falcone GP Rotax Masters MAX
With Michel Aboissa completing a near weekend sweep, Christophe Adams charged into the lead in wet conditions and managed to hold off Aboissa for the entirety of the race. Contact between Scott Roberts and Nick Tucker on lap nine forced them to retire, moving Alessandro De Luca into the third position to score his first podium of the Florida Winter Tour.
Top-5
Christophe Adams
Michel Aboissa (+.222)
Alessandro De Luca (+.16.621)
Bobby Greene (+20.961)
Daniel Robertson (+29.045)
PSL Karting Rotax Mini MAX
Matheus Morgatto once again shows his dominance in the Mini MAX category by winning the final. Setting the fastest lap time, Morgatto expertly moved into first position by lap three and remained in the frontrunner position for the entire race. Tyler Gonzalez and Austin Torgerson rounded out the top-three.
Top-5
Matheus Morgatto
Tyler Gonzalez (+1.074)
Austin Torgerson (+1.401)
Jeremy Fairbairn (+2.934)
Emiliano Richards (+7.478)
Mojo Tires Rotax DD2 MAX
The rivalry between Oliver Askew and Robert Wickens reached a breaking point in the final as the two drivers were extremely determined to win the race. Battling hard throughout the race with Askew leading, Wickens beat his fastest time of the final by three tenths to try and make one last move on Askew. Askew won but received a ten second penalty after the race, moving Wickens into the first position.
Top-5 
Robert Wickens
Oliver Askew (+9.438)
Michael McCarthy (+11.595)
Marco Signoretti (+6.988)
Dev Gore (+12.717)
Mojo Tires Rotax DD2 MAX Masters
Luis Schiavo and Christian Cornejo drove expertly as the two talented drivers chased each other around the circuit. With no other Masters drivers near them, Schiavo won the final but it was Cornejo pumping his fists as he claimed the championship only two months after his first North American victory.
Top-5
Luis Schiavo
Christian Cornejo (+4.830)
John Cariati (+20.544)
Rodrigo Ospina (+3Laps)
Scott Davidson (+16Laps)
AM Engines Rotax Micro MAX
The epic conclusion to the Micro MAX class in the Florida Winter Tour was a battle for the lead between numerous drivers. Overtaking maneuvers behind Branyon Tiner allowed him to open up his lead until lap ten of the final, where Ashton Torgerson passed Tiner for first position. Tiner retook the lead from Torgerson, forcing him down through the pack as Tiner won the final with Jeremy Fletcher in second and Josh Pierson in third.
Top-5
Branyon Tiner
Jeremy Fletcher (+.200)
Josh Pierson (+.268)
Ashton Torgerson (+.377)
Justin Arseneau (+.952)
Koene USA Rotax Junior MAX
Nick Brueckner made no hesitation on lap one, taking an early lead and benefiting from the fighting going on behind him. With Mathew Latifi charging for the lead, he and Stephen Malozzi made contact several times in turn two, hurting their chances to work together to catch Brueckner. In the end, Aidan Keel took second position on the final lap as Latifi and Malozzi ran wide, with Brueckner winning the race by over six seconds.
Top-5 
Nick Brueckner
Aidan Keel (+6.178)
Stephen Mallozzi (+7.382)
Mathew Latifi (+7.420)
Dylan Tavella (+8.272)
Official results can be found at MAXSpeedEntertainment.com.* Find full event coverage at http://bit.ly/1mDVTsQ and at Motorsport.com.
*Results above deemed unofficial