NHKA Racing Series Ready for Significant Growth in 2016 with Addition of New Track
The NHKA Racing Series serves as a karting program for racers from New Hampshire, Vermont, Maine, Massachusetts, western New York, and part of Canada. The 2016 NHKA schedule begins on April 30, and it will be the start of a new era for karting in the Northeast when the green flag flies at the new Canaan Motor Club.
Situated less than an hour north of Concord, NH, and within 15 minutes of a wide variety hotels, dinning and shopping, the Canaan Motor Club was built on the grounds of the shuttered Canaan Fairgrounds Speedway. Paved and dirt ovals were replaced last year by a buttery smooth 1.4-mile road course with high-speed straightaways, fast sweepers and challenging technical sequences. Another key feature of the new track is its flexible design that enables twelve different configurations, including a 4/10-mile kart track. Most importantly, this design enables grassroots organizations like the NHKA to split the rent of the facility with another club without giving up track time.
The NHKA Karting Series will be hosting five point races at the facility utilizing several different configurations that combine the kart track with portions of the road course. On July 8-9, NHKA will host a non-points 'Kart Mania' event on the full road course at Canaan Motor Club, featuring road racing and sprint karts for all age groups are welcome to attend and compete. The race will be a Friday practice, Saturday racing with more information to be announced in the future.
"There's a huge amount of excitement around our first of many seasons at the new Canaan Motor Club," says NHKA owner and race director, Mike Camarra. "Our members are super excited after last October's multi-class endurance race drew so many entries that the track looked like an endless conveyer belt of karts. New England motorsports enthusiasts are eager to try high-performance karting and our local shops are excited by the steady stream of new customers. The region's road racers are excited to see the NHKA hosting its first long-track race in seven years. With six events at Canaan and four more on the Hill Course at New Hampshire Motor Speedway, it's a great time to be racing karts in the Northeast."
The New Hampshire Motor Speedway property has been the home to the NHKA Racing Series for much longer than the speedway itself. Since the early 1960s, forerunners of the club were promoting kart races on the legendary Bryar Motorsports Park road course. Today's speedway was built in 1990 with an integrated 1.6-mile road course that retains key features of the Bryar circuit. The NHKA continued to thrive, hosting WKA National Road Race Series events until 2009. In recent years, the NHKA has reinvented itself into a successful sprint series, and developed the challenging 3/4-mile Hill Course just behind the stock car oval.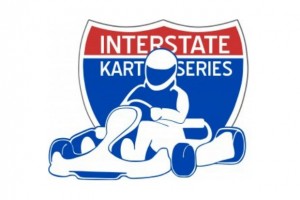 A wide variety is offered in terms of class structure for NHKA Racing Series for every age, speed and budget. Youth classes include Kid Kart, Comer Cadet, Micro Max and Mini Max. TaG classes welcome Rotax and other 'Touch and Go' powerplants for Junior, Senior and Masters level. 4-Cycle divisions are focused around the Briggs & Stratton engine platform, adding the LO206 engine package. Racers can begin in Kid Karts, working their way up through Cadet, Junior, Senior and Masters. Once at Senior age, the NHKA offers the option to switch to the higher horsepower Briggs World Formula engine. 125cc Shifter – including KZ and Stock Moto, DD2, 2-Cycle Senior round out the class structure. One of the great things about the NHKA Racing Series is the effort they put into keeping their rules and schedule from conflicting with those of other tracks and series.
"We're all about the racers," says NHKA's Camarra. "What karting needs more than anything is more racers doing more racing. It's our job as promoters to make that as easy as possible."
This spirit of cooperation led to the formation of the Interstate Kart Series (IKS), which designates three NHKA races and three races at the F1 Outdoors facility in the Boston area. The IKS has resulted in some of the biggest fields and best racing seen in the Northeast for many years, and has encouraged crossover of racers between the two clubs for regular events as well.
Mike Camarra likes what he sees. "Between New Hampshire Motor Speedway, our ongoing collaborations with F1 Outdoors and now the addition of Canaan Motor Club, the NHKA Racing Series is perfectly positioned for years of growth starting with a 2016 season that promises to be our biggest yet."
Head over to NHKA.net for more about the New Hampshire Karting Association and the Interstate Kart Series.
2016 NHKA/IKS Schedule
April 30: Round 1 (Canaan)
May 14: Round 2 / IKS Round 1 (NHMS)
June 5: IKS Round 2 (F1)
June 11: Round 3 (Canaan)
June 25: Round 4 (NHMS)
July 8-9: Kart Mania (Canaan – Full Road Course)
July 23: Round 5 / IKS Round 3 (Canaan)
August 6: Round 6 (NHMS)
August 14: IKS Round 4 (F1)
August 20: Round 7 (Canaan)
September 17: Round 8 (NHMS)
September 25: IKS Round 5 (F1)
October 1: Round 9 / IKS Round 6 (Canaan)