Winners Crowned at the 2016 Sofina Foods Florida Winter Tour Presented By Fikse Wheels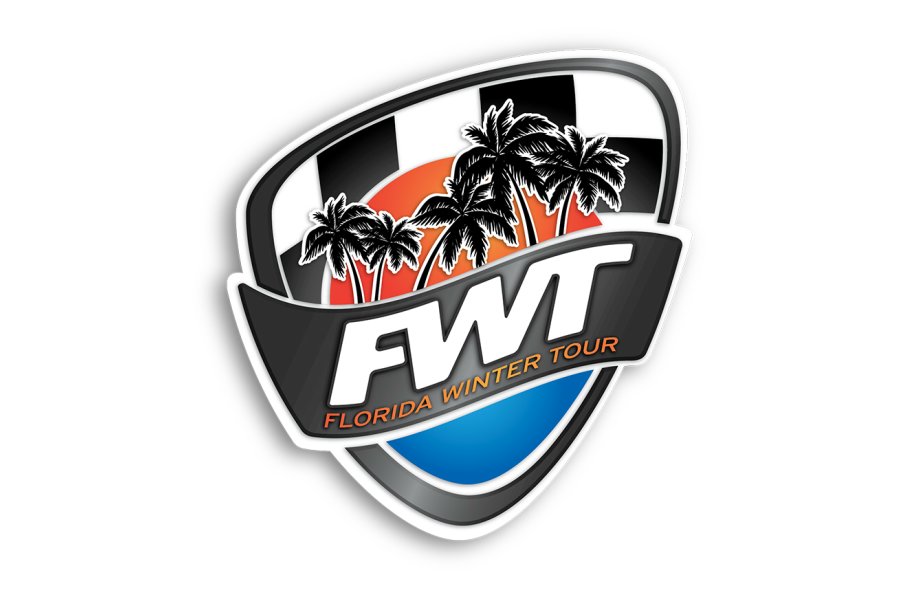 The finals have wrapped up on Sunday for the final round of the 2016 Sofina Florida Winter Tour ROK Cup USA championship taking place at Palm Beach Karting in South Florida. With long race distances challenging drivers' mental and physical endurance, the finals came down to a test of longevity between racers and equipment. With the FWT ROK championship wrapped up for 2016, attention turns to the finale of the Rotax MAX Challenge weekend, taking place March 17-20.
Piquet Sports Senior ROK
An exhilarating Senior ROK class kicked off the finals and crowned the first champion of the 2016 Florida Winter Tour. The top-three of Kyle Kirkwood, Ryan Norberg, and Alain Sisdeli swapped positions multiple times per lap during the first half of the race. Ryan Norberg led the race with Alain Sisdeli, and Kirkwood in third. Norberg cleanly won the race with Kirkwood in second and Zach Holden in third. Alain Sisdelli was a contender for the lead until breaking down on lap 12.
Top-5
Ryan Norberg
Kyle Kirkwood (+.784)
Zach Holden (5.254)
Roman De Angelis
Olin Galli (+8.241)
Bordogna Racing Engines Masters ROK
Masters ROK was another domination by Anthony Honeywell. Going into the final, Honeywell had the championship all but finally wrapped up as the Masters driver entered the race with a large lead. Nevertheless, Honeywell finished the final in first position but Adam Pettit did an effective job of closing the gap on him, running around two tenths faster than Honeywell in the second half of the race and closing the large gap to just over half a second.
Top-5
Anthony Honeywell
Adam Pettit (+.576)
Daniel Rieger (+15.484)
Janos Eiler (+20.436)
Josh Martin (+27.584)
Ocala Gran Prix Mini ROK
Mini ROK was all business for the top-three drivers as they worked together to create some breathing room for each other. Luca Mars was leading the train of four drivers until dropping back to third on lap 12, giving the lead to Jak Crawford with Matheus Morgatto in second. On lap 14 Mars responded, making a talented pass to go from third to first. From that point on, Mars would go on to win the final with extreme confidence as the young driver never made a mistake from that point on.
Top-5
Luca Mars
Jak Crawford (+.835)
Matheus Morgatto (+.914)
Reece Gold (+2.552)
Ashton Chilton (+7.514)
Deuk Spine Institute ROK Shifter
The ROK Shifter finale was an exciting conclusion to the tour. Danny Formal started on pole but wound up third after the green flag, with championship contenders Austin Garrison and Oliver Askew running ahead of Formal. Formal worked his way back to the top early on in the race, while Askew ran second and Garrison in third. Garrison moved into second position after Askew retired with a mechanical on lap 12.
Top-5
Danny Formal
Austin Garrison (+.366)
Collin Daley (+8.419)
Cole Mathewson (+9.054)
Don Whittington (+9.798)
Deuk Spine Institute ROK Shifter Masters
Victor Jimenez was the big winner in Shifter Masters. Winning both the prefinal and the final, Jimenez swept the weekend with fantastic driving, placing just shy of the top-ten overall. Jimenez finished the race in 11th, ahead of fellow Masters pilot Carlos Fonseca who pressured Jimenez throughout the race, and Andrea Fonseca.
Top-5
Victor Jimenez
Carlos Fonseca (+.174)
Andrea Fonseca (+10.641)
Farshad Bagheri (+11.013)
Michel LeGrand (+12.488)
Orsolon Racing Micro ROK
In the opening laps of the race, Connor Zilisch, Freddie Slater, Tyler Gonzalez and Gabriel Patrule all broke away from the pack and much like the prefinal, all began drafting one another. As the race progressed, Oliver Denny found himself just clinging onto the draft in fourth position. Counting down the laps, Denny remained consistently fast in fourth but moved into the lead on the final lap with a fantastic move on Fletcher to win the race.
Top-5
Oliver Denny
Jeremy Fletcher (+.096)
Connor Zilisch (+.381)
Freddie Slater (+.443)
Nicholas Terlecki (+6.696)
Orsolon Racing Junior ROK
Junior ROK was nothing short of domination from Matthew Latifi. Latifi, who also won the prefinal and qualified on pole, comfortably captured the final victory and his first win in the Junior ROK category. Mathias Ramirez looked to be a contender for the win also, lapping with Latifi but ultimately failed to challenge for the victory.
Top-5
Matthew Latifi
Mathias Ramirez (+.565)
Michael d'Orlando (+3.062)
Gabriel Patrule (+3.349)
Ryan MacDermid (+9.994)
Official results can be found at MAXSpeedEntertainment.com.* Sofina Foods Florida Winter Tour racing will conclude at Palm Beach Karting for the series finale round next weekend. Catch all the action live at http://bit.ly/1mDVTsQ and at Motorsport.com.
*Results above deemed unofficial