So Cal Oval Karters Kick Off 2016 Season Saturday in Victorville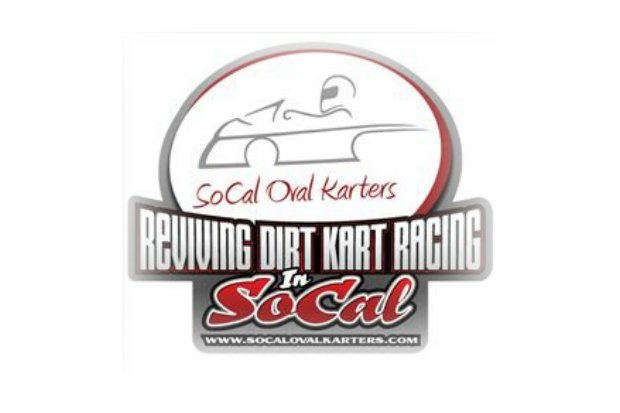 The So Cal Oval Karters will kick off the 2016 racing season this Saturday night, March 12th, at John Aden's Wheel2Wheel Raceway on the San Bernardino County Fairgrounds in Victorville.  The KT100's, Senior 4 Cycles, F200's, Open and Junior Junior classes will all be in action.  In addition to the SCOK, the Wheel2Wheel Speedway Sprints and Dirt Karts will also be racing.  The first green flag of the new campaign is set to fly at 5:00 PM.
Saturday's race will be the first of 12 on the championship schedule for the SCOK in 2016.  Eight of the series races will be at Wheel2Wheel.  The eighth race on the High Desert oval, which will close the 2016 season, will be on November 19th.  The complete SCOK is at the end of this release.
2015 champions Troy Patton of Cherry Valley in the KT100's, Lake Elsinore's Troy McIntosh in the F200's and Senior 4 Cycle Class champ Matt Martis of Bonita are all expected to be on hand on Saturday.
After Saturday's race, the SCOK will be off until it returns to the High Desert Oval on April 23rd.
Anyone interested in racing with the SCOK or interested in purchasing a race ready kart can call (805) 857-2595 or scokart@gmail.com.
The So Cal Oval Karters would like to thank the following sponsors for helping make the 2016 championship series possible.  Burris Racing, Cory Kruseman Sprint Car Driving School, Hubcapmike.com, Perris Auto Speedway, R&J Motorsports, THC Home Medical Services, T-MAC Racing and Yamaha of America Racing Engines.  If you or your business would like to become a partner of the So Cal Oval Karters 2016 season, please call or E-mail Mike Nigh at (805) 857-2595 or scokart@gmail.com.
March 12        Wheel2Wheel Raceway         – Victorville
April 23                      Wheel2Wheel Raceway         – Victorville
May 21                        Wheel2Wheel Raceway         – Victorville
June 4              Wheel2Wheel Raceway         – Victorville
June 18                        Perris Auto Speedway – Perris
July 23                        Wheel2Wheel Raceway – Victorville
August 6         The Grand Arena – Industry Hills
August 20       Wheel2Wheel Raceway         – Victorville
September 17  Wheel2Wheel Raceway         – Victorville
October 22**  **Perris Auto Speedway** – Perris
November 5    Perris Auto Speedway – Perris
November 19  Wheel2Wheel Raceway – Victorville
**Road Course