Margay Arrive & Drive Program Prepares for WKA Manufacturer's Cup at the GoPro Motorplex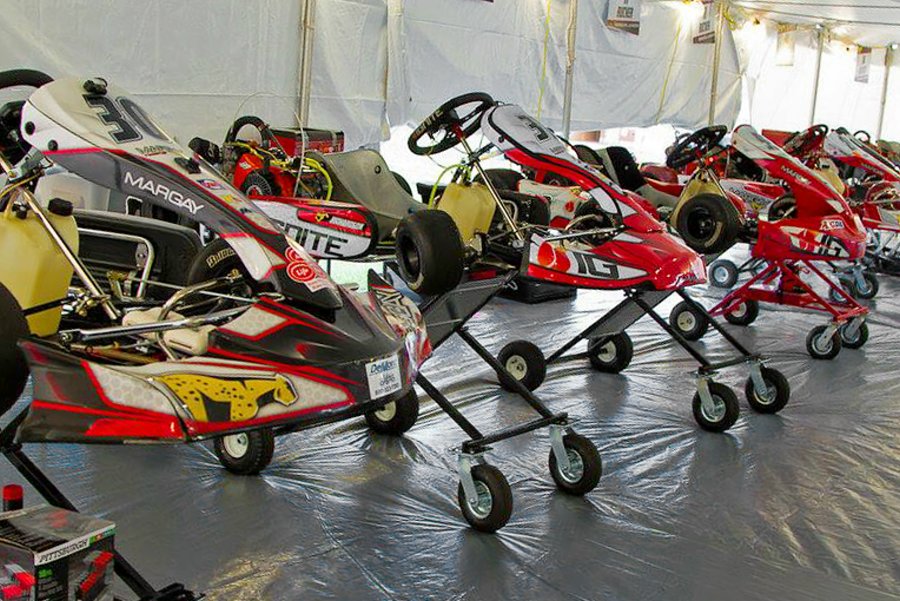 The Margay program is the perfect setting to help maximize your potential on the track with a strong emphasis on your experience off the track
As the weather begins to turn and the snow begins to melt, Margay Racing prepares for the second round of the 2016 World Karting Association Manufacturer's Cup Series, set to take place at the infamous GoPro Motorplex in Mooresville, North Carolina on April 1-3.  As the top NASCAR teams leave the Charlotte area for Martinsville, the all-time winningest brand in WKA history will set up shop with a full team drivers ready to add to the red and black's win total.
Margay Racing is offering a complete line of competitive Arrive & Drive packages for each engine category.  Each package comes with everything you need to win: new 2016 rolling chassis, Bridgestone racing tires, fresh engine package and your racing fuel.  Margay will also have factory mechanics on hand to help dial in each drivers chassis, engine and race craft.  If providing a proven package wasn't enough, Margay also provides top shelf hospitality with catered lunches, beverage and a lounge area for drivers and crew to relax in-between sessions.  All the tools needed to compete and be successful at a high level are under the Margay Racing factory tent.
"I've been on a Margay since day one.  I know that every time I get in a Margay kart that I'm part of a team … a team with a long tradition of winning.  But winning takes a lot of hard work and support, and that's what Margay has provided to me from the early days of learning the basics to my most recent win at Daytona Kart Week.  Margay has been with me at every turn." reflected Spike Kohlbecker, recent WKA winner and longtime member of the Margay development program.
Come join a team with a long history in winning and achieve the results you're capable of in 2016.  The Margay Racing Arrive & Drive and development program is the perfect setting to help maximize your potential on the track with a strong emphasis on your experience off the track.  For more information on arrive & drive opportunities and development spots, please email info@margay.com or call 800-562-7429.
Based in Saint Louis, MO, Margay Racing is the most successful sprint kart manufacturer in the United States, supporting drivers in all divisions of karting and producing winning karts for countless local, regional, and national champions.  Now in its 52nd year, Margay is owned by third-generation family member, Keith Freber.  For more information about Margay, please see www.margay.com