Rok Cup USA Series Kicks Off 2016 Racing Season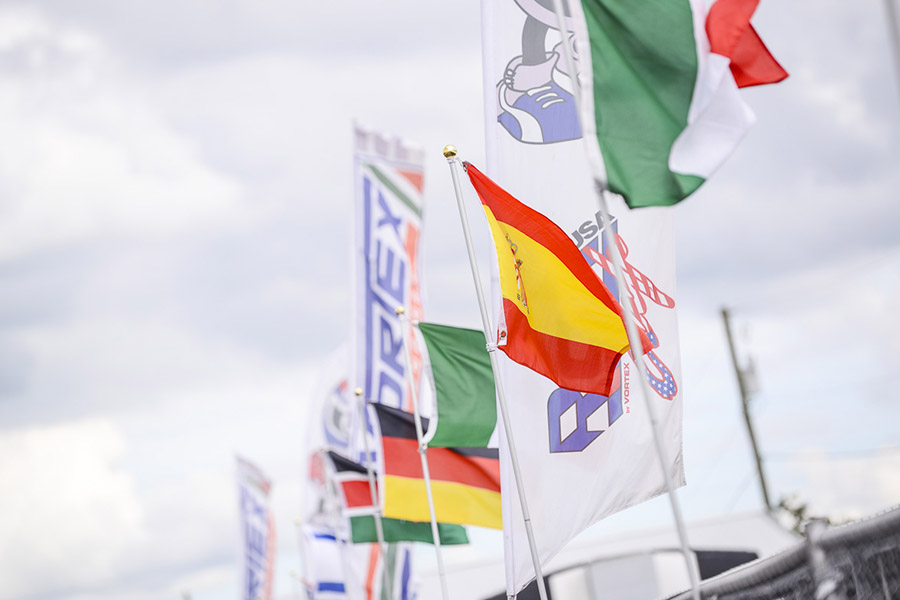 The series heads into Round 1 of the ROK Cup Florida Championship this weekend in Palm Beach
ROK Cup Promotions heads into its 4th race season this weekend with Round 1 of the ROK Cup Florida Championship taking place at the Palm Beach Karting track in Jupiter, Florida. With the unofficial entry count at nearly 100 drivers, it is shaping up to be the ROK Cup USA series' biggest season to date. After Palm Beach, the Florida Championship will head to Ocala, Homestead, and Andersen for Rounds 2 through 4, rounding out the first half of the season for the series.
NEW AND FAMILIAR FACES AT ROUND 1
Round 1 of the Florida Championship looks to bring some of the seasoned teams back for more ROK racing. AM Racing, Piquet Sports, Ocala Gran Prix, Benik, Montoya Racing, Orsolon  Racing, AKT, Zanella Racing and International Racing are just some of the many familiar teams that will be joining the ROK series this year. Many drivers are doubling up in classes, especially in the Junior classes, which could make for some interesting racing if they have to balance between the two during this weekend. Several teams from around the country are also making their debut, including CompKart and Trinity Karting from the Midwest. By the looks of this first round, this 2016 season will start strong and surpass all expectations.
JUNIOR SHIFTER CLASS ADDED
One of the biggest changes to the series is the addition of a Junior Shifter ROK class. Open to drivers ages 12-15 and running on a restricted version of the VORTEX Shifter ROK engine, it looks to be a promising class for young drivers wanting to jump onto a shifter package. The class will see its first on-track racing this weekend in Palm Beach, with decent numbers that are expected to grow as the new class catches on. Nationally recognized drivers, including Mathias Ramirez and Tyler Gonzalez are just some of the fresh, young talent making their debut in the class.
ROK CUP MIDWEST CHAMPIONSHIP
The series has made some changes to the race structure from previous years, adding in a 2-Round Midwest Championship equal in points to the Florida Championship. The move out of Florida, the first for the series since its inception in the US, indicates the constant growth for the new series in the US market. Drivers can compete in either, or both, championships and take their point standings into the 1st ROK Cup USA National Final in September.
You can catch all the action from Round 1 online by visiting www.rokcupusa.com for  live timing and results. You can also download the new ROK Cup USA app, available on the iTunes and Google stores, for live, up-to-date coverage on the go. And be sure to follow ROK Cup USA on social media @rokcupusa for news, photos, interviews, and more.
Download the app: https://itunes.apple.com/us/app/rok-cup-usa/id1053382399?mt=8
Download the app: https://play.google.com/store/apps/details?id=com.servonet.approkcupusa&hl=en