WKA Winter Cup Titles To Be Decided at GoPro Finale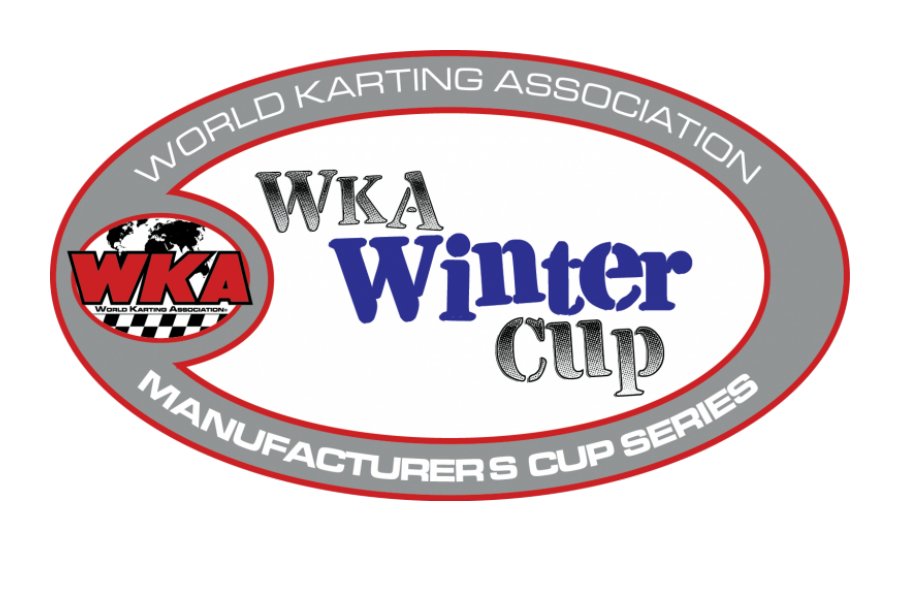 Two rounds of competition in Florida the past 2 months will culminate March 4-6 at GoPro Motorplex in Mooresville, North Carolina, as WKA will crown 8 champions in the inaugural WKA Winter Cup.
Of the many battles to be determined, the Briggs and Stratton LO206 Junior class is one of the best, with just 5 points separating Daytona winner Hunter Fox from Jimmy Cole Jackson, the winner of 1 of 2 events at 103rd Street Sports Complex in Jacksonville, Florida earlier this month. Nash Duyn currently holds the third spot down with Day 1 Jacksonville winner Cody Hall fighting for the third and final awards spot. Mark Steube currently rounds out the top 5 with Cade Frazier, Ryan Rogers, Daytona winner David Kalb Jr, Matt Miller, and Brian Van Cleve rounding out the current top 10.
The story in the senior version of the Briggs and Stratton LO206 Class is a little different as Corey Towles, the Day 1 winner at Daytona, currently holds a 175 point lead over 2 time winner Sean Meier, as Towles consistency has paid off big time. Matt Mayes, fresh off of some strong results from Jacksonville, holds onto third in the standings, with Mike Greiner and Michael Clark rounding out the top 5. Top ten are made up of Zack Skolnick, Patrick O'Neil, Jax winner Jason Yarbrough, Hannah Grisham, and David Vasquez.
In the IAME USA East Pro Swift Sportsman class, Jason Welage and Connor Ferris have been the big winners this season with Ferris taking a win at both Daytona and Jax. However, Welage's win at Jacksonville, combined with his consistency, have the defending 3 time Bridgestone Manufacturers Cup champion in the lead by 50 points heading into the final event. Robert Noaker III currently leads the charge for the final step on the championship podium in third followed by Kaden Wharff and Annie Rhule for the top 5. Top ten include Zane Maloney, Gray Leadbetter, Ugo Ugochukwu, Ashton Chilton, and Luca Mars.
While Wharff is fighting for a top 3 in Pro Swift Sportsman, his Allison Racing Engines Yamaha Sportsman win at Jacksonville has placed him in a position to challenge for the title, with Robert Noaker III, the event sweeper at Daytona, as well as Day 2 Jax winner Jason Welage, leaving the top 2 in a virtual deadlock for the title, with Wharff 120 points back, but comfortably in the third and final podium spot. Eli Trull and Luca Mars round out the top 5 with Annie Rhule, Connor Ferris, Taylor Maas, Madison Campeau, and Rylee Engel making up the top 10.
Parity has reined supreme in the Water For A Cause Kid Kart Class with 4 different winners finding victory lane so far this season. Karsyn Walters Day 2 win at Jacksonville has the young driver in total command of the point standings though, sporting a 175 point lead over Ayrton Grim, with Jax Day 1 winner CJ Bowman currently third, followed by Dusty Larson and Austin Olds. Daytona winner Ava Dutton is currently sixth in the standings with Preveil Perkins, Daytona winner Indy Ragan, Samuel Igua, and Aubrey Adams rounding out the top 10.
Former Kid Kart competitor Caleb Gafrarar impressively leads the charge in the CRPRACING.COM Mini Swift class. Fresh off his Day 2 win in Jacksonville, Gafrarar leads Nicholas Terlecki by 50 tallies heading to the finale. Sebastian NG, as well as Jax Day 1 winner Brent Crews, and Eli Trull round out the top 5. Making up the top 10 are Danny Dyszelski, Daytona winner Jeremy Fletcher, Sam Corry, Benjamin Maier, and Perra Granger.
Lance Fenderson brings the best winning percentage of all drivers into Mooresville, having won 3 of the 4 events in the Woltjer Racing Engines Pro IAME Junior class. After splitting with Vincenzo Sarracino at Daytona, Fenderson swept at Jacksonville, and sports a 100 point edge over Alex Bertagnoli, with Pauly Massimino, Sarracino, and Ty Gibbs the top 5. Completing the top ten are Emil Schulz, Joshua Maloney, AJ Zale, Sam Tisdale, and Jacob Abel.
Much like Kid Karts, the KartSport North America Pro IAME Senior class has seen 4 different winners, with points leader Brandon Jarsocrak still looking for his first win. Jarsocrak leads Jax winner Braden Eves by a slim 30 point margin, with Daytona winner Brandon Lemke, Jonathan Kotyk, and Daytona winner Elliott Findlayson making up the top 5. The top ten are rounded out by Calvin Ming, Austin Schulz, NASCAR Sprint Cup driver AJ Allmendinger, Jax winner Mike Giessen, and Abby McLaughlin.
With the stage now set, competitors will go through an all day practice session Friday, with qualifying, 2 sets of Heat Races, and a Final, rounding out each days activities. Following podiums for each days top 3 finishers, the 2016 Winter Cup Champions, as well as the second and third place finishers will also be established, with awards also on hand for the champions and top recipients of the first annual WKA Winter Cup.
Special thanks to Comet Kart Sales, proud sponsor of the Fast Time awards, as well as Checkered Motorsports, sponsor of the award given to each classes overall best finisher per class.
Additionally, Tillotson will be giving away another 4500w Portable Generator to 1 lucky entrant in the Mini Swift, Pro Swift Sportsman, Pro IAME Junior, or Pro IAME Senior class. Drivers in these classes must make sure they have the Tillotson stickers affixed to their karts. Stickers will be available at Registration, or also on the WKA Souviner Trailer. The drawing will be held on Sunday of the event.
To view the details for the third and final WKA Winter Cup at GoPro Motorplex, click here.
http://worldkarting.com/downloads/eb-2016/EB.mooresville.wc.2016.pdf