Fisher Racing Engines Ads to Road Race Sponsor List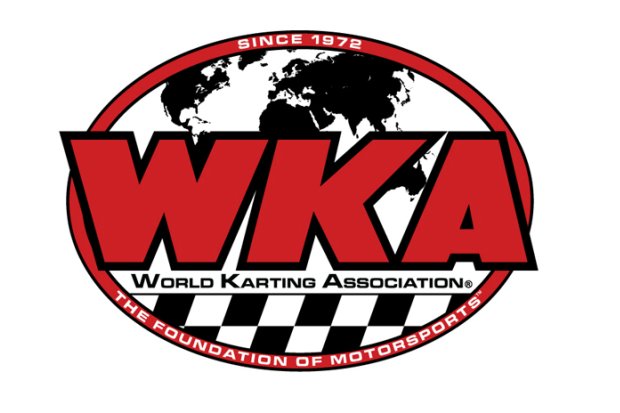 As competitors prepare for the 2nd round of the Dunlop/Xeramic National Road Race Series presented by Russell Karting, the sponsorship list continues to grow. Joining the list of sponsors, beginning at the March 11-13 event at Roebling Road Raceway in Savannah, Georgia is Fisher Racing Engines.
Owned by Brian Fisher, a racer himself, Fisher Racing Engines becomes the sponsor of the Stock Honda class, which provides finals on both days of competition. Fisher Racing Engines joins Kall Racing, Millers Dynotime Racing, Foster 4J Ranch, Kion/Linde Forklifts, West Texas Outlaws, Matthai Material Handling, The Agile Group, Competition Karting Incorporated, WT Racing, and Hoosier Racing Tires as sponsors for the 2016 season.
The Fisher Racing Engines Stock Honda class will kick off action Friday with a full day of practice, followed by racing both days at the famed Georgia facility.
For more information on the Road Race Nationals at Roebling Road, click here.
http://worldkarting.com/downloads/eb-2016/eb.roeblingRoad.rr.2016.pdf
New Master Membership Program Good till April 30
As announced last season, World Karting Association continues to offer new Master Members of the organization a tremendous discount on an annual membership. Instead of paying the $55 annual membership fee, new Master Members can pay $30 for a full 1-year membership.
This deal, however will be expiring April 30. So while there is still time, no time like the present to jump on board and be a part of the most exciting kart racing in the country, featuring the Bridgestone Manufacturers Cup Series, the RLV Tuned Exhaust Products Gold Cup Series, the Dunlop/Xeramic National Road Race Series presented by Russell Karting, and the all new WKA Winter Cup program.
The full year membership also includes the 2016 version of the WKA National Tech Manual. To take advantage of this limited opportunity for new master members, contact Jeannie Harrison at the WKA Office at (704) 455-1606, extension 110, or members@worldkarting.com.
Reservations Rolling in for Year End RR Awards Presentation
The second of 3 major awards presentations for the national series of the World Karting Association will be held in just a few weeks for the National Road Race Series. Following a full day of practice Friday March 11 at Roebling Road Raceway in Savannah, Georgia, site of stop #2 for the Dunlop/Xeramic National Road Race Series presented by Russell Karting, competitors, family members, and friends will gather at the Bloomingdale Community Center to honor the 31 national champions, as well as a ton of many other recipients of top 10 honors, not to mention many special awards, including the latest induction into the World Karting Hall of Fame for 1 lucky karting individual.
Doors for the Road Race Series Awards presentation will open at 7pm, with dinner at 7:30, and the awards beginning at 8pm. Tickets are $25 per person, and can be purchased by going onto the World Karting website.
Seating is limited, and tickets are going fast. So be sure and get your reservations taken care of today. To view the Awards Reservation form, click here.
http://worldkarting.com/downloads/banquets/rr/2015.banquet.form.pdf
Spooner General Contractor Joins Gold Cup Sponsorship Program
On the heels of the major announcement last week regarding Tiered fees and significant purse payouts for best overall finishers in certain classes in the 2016 RLV Tuned Exhaust Products Gold Cup Series, sponsors have been lining up to become a part of the excitement for the new season for the top 4 Cycle Sprint program in America.
The latest to join is Spooner General Contractor, sponsoring the second day of competition for the Sportsman Pro Gas Animal Lite class. While the Sportsman Pro Gas Animal Lite class will be listed as a Trophy Class during the weekend, competitors in that class still have a shot at a $200 payday during the 10 lap Friday Night Shootout race, immediately following practice.
The Spooner General Contractor sponsorship is the continuation of a long line of sponsors who have signed up for 2016, those others including Coyote Motorsports, MattMillerRacing.com, Briggs and Stratton, Boon and Sons, Water Medic, Bordeaux Dyno Cams, Brads Heating and Cooling, Jim's Marine, Inferno Racing Clutches, Trackside Kart Supply, Mikim Motorsports, and Noram Clutches, with the list growing each day.
The 2016 season for the RLV Tuned Exhaust Products Gold Cup Series kicks off April 15-17 at the ever-popular 103rd Street Sports Complex in Jacksonville, Florida.
In addition to the Shootout races for both Sportsman and Junior Pro Gas, each paying $200 to win, $100 for second, and $50 for third, as well as trophies for the top 5, several classes, including Senior Pro Gas Medium and Heavy, as well as Senior LO206, will run for the chance for a driver to come away with a $500 weekend payday, with $250 going to second and $100 to third of the best overall weekend finishers.   The same will apply to drivers in the Junior Pro Gas Lite and Heavy classes, with Senior Pro Gas drivers also having a shot at some extra money in the Friday night shootout race.