WR Motorsports and MG Tires – 21 Years of Karting History Built Together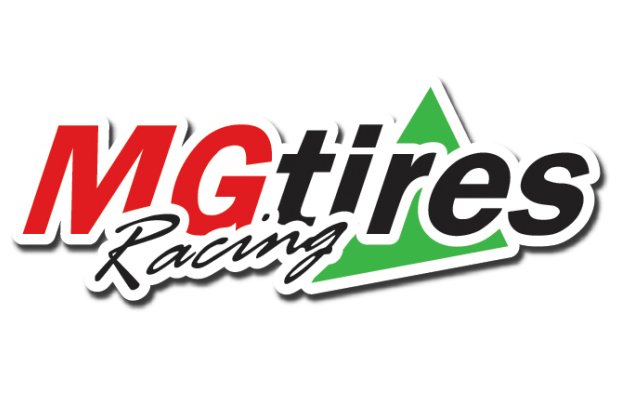 Exactly 21 years ago, WR Motorsports decided to officially bring the Brazilian karting tire branded MG, to the very challenging US Market. In fact, this all happened in 1995 when Nelson Piquet suggested Wagner Rossi (WR Motorsports founder), to bring the Brazilian karting tire to the North America.
"When I suggested Wagner back in 1995 to bring a Brazilian kart tire to the U.S., I didn't know he was going so far! I'm very happy for my friend!" – Nelson Piquet Sr. (Three times F1 world champion)
WR Motorsports has been the official MG Tires importer for North America since the early 90's and continues to grow in North America with more than 60 dealers around North America and marking the presence as the official tire in many clubs and in the top National karting series in the country. After a very successful 2015 season things looks even brighter for 2016.
"With the help of more than 60 dealers across North America, we"ll continue to support local, regional, and national organizations as much as we can. We have everything on hand; a great product, great customer service and a solid relationship with everyone in the industry" – States Wagner Rossi WR Motorsports founder.
WR Motorsports headquartered in Davie, FL, maintains regularly an average of 15,000 to 20,000 tires going in and out with the concern in mind to always have fresh tires available for their customers all year around.
The MG Tires Manufacturer owner Marcello Ventre says "For us being with WR Motorsports for more than 20 years is more than a relationship. It gives to us the confidence to have an arm of the factory in the North America soil"
Supporting kart drivers has always been a belief of WR Motorsports. These relationships give great value not only to the driver, but to WR and MG with very valuable feedback. A great example of this is "Lane" family who has been with the brand for more than 15 years!
Josh and Lance Lane – Kart Drivers family Legend in the U.S.A. – "Over the past 16 years we have seen WR Motorsports and MG Tires go from a little dot on the map in Florida, to a national icon in the sport we all love. Their constant backing is what has gotten me to where I am today, as well as where the sport of karting is presently. They continue to be not only the best tire in the market, but the best teammate in the industry. I cannot wait for the many years to come with my Father and I, down to my very own children who are just around the corner from coming out to play!" – Josh
"I have been using MG tires from WR International since the very beginning when they brought the product into the United States. With out their support and the very best quality products i would not have enjoyed the success I have had. A big thanks to both Luis/Wagner and look forward to another successful season!" – Lance
The Fittipaldi family is an icon of motorsports worldwide and they have being working with WR Motorsports for more than a decade!
"WR Motorsports and MG Tires has being sponsoring my grand sons Pietro and Enzo including myself since 2004! And now my son Emmo Jr.. I'm so grateful and proud to see a Brazilian partnership so well stablished in the North America!" – Emerson Fittipaldi (two times F1 world champion and two times Indy 500 winner)
For over the past 11 years WR Motorsports reward six lucky drivers here in the North America to race on their official team in the most prestigious endurance karting race on the planet. The Granja 500 in Brasil!
"2015 was our best year so far in The USA and we are working hard to make 2016 even better" – Quoted Luis Ruibal – WR Motorsports General Manager for more than 15 years
To learn more about WR Motorsports and MG Tires visit www.wrmotorsports.com