Sofina Foods Florida Winter Tour Presented By Fikse Wheels Concludes Round #2 at Ocala Gran Prix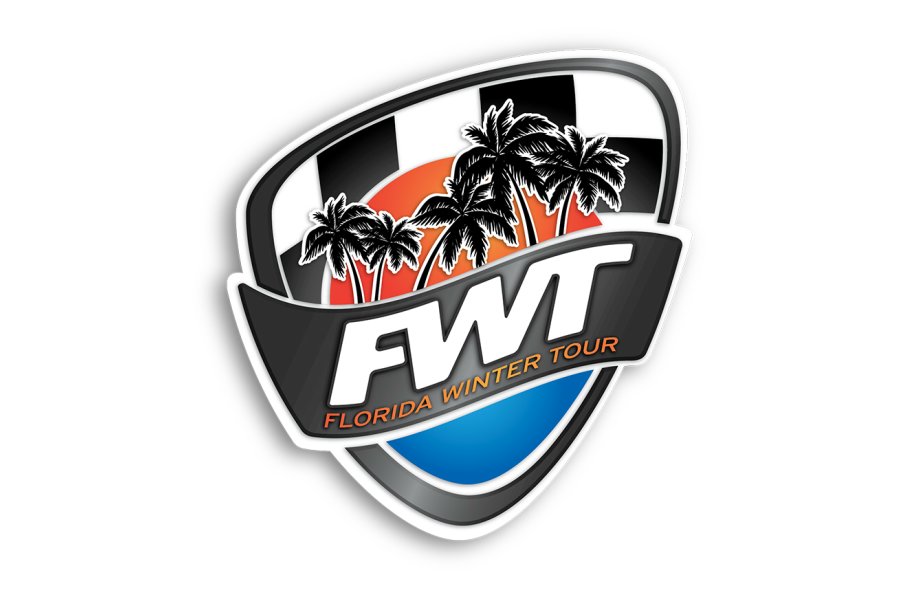 Bright and sunny skies at Ocala Gran Prix served as the perfect backdrop for the final day of Rotax MAX Challenge action. New winners and championship changeups promise to make the 2016 Sofina Foods Florida Winter Tour finale at Palm Beach an exciting conclusion to another fantastic season.
Mojo Tires Rotax Rotax DD2 MAX – The top three drivers all formed a massive gap between each other as Oliver Askew continued to set the fastest time throughout the final. Running an average of two tenths faster than Robert Wickens, Askew completed his weekend sweep with a stellar performance. Marco Signoretti settled in and matched Wickens' time, surpassing Luke Chudleigh for third position before Chudleigh eventually retired due to a mechanical failure.
Oliver Askew
Robert Wickens (7.195)
Marco Signoretti (13.995)
Christian Munoz (20.306)
Michael McCarthy (25.250)
Mojo Tires Rotax DD2 MAX Masters – Christian Cornejo took the lead in the early laps of the race but Luis Schiavo chased down the Chilean driver. Cornejo lost the lead on the third lap and remained in second position until the checkered flag.
Luis Schiavo
Christian Cornejo (+2.844)
Christophe Adams (DNF)
Rolison Performance Group Rotax Senior MAX – With Kyle Kirkwood retiring early, the Senior MAX final was an intense and exciting race with the top-five changing positions numerous times. Zachary Claman Demelo made an enormously ambitious pass on the lead pack, moving him from fourth to first position on lap 18. With two laps to go Demelo was involved in an incident in turn five, knocking himself and Jordan Lennox out of contention.  Ultimately, Trenton Estep was the driver who crossed the line in first position, with Garrison and Darren Keane following behind.
Trenton Estep
Austin Garrison (+1.741)
Darren Keane (+1.909)
Jordan Sherratt (+3.540)
Christian Brooks (+3.893)
Falcone GP Rotax Masters MAX – Christophe Adams started on pole but dropped down to fourth position on the start, recovering to third position after several laps. Michel Aboissa displayed some serious speed as he opened up the lead ahead of second.  Scott Roberts eventually moved into second position, setting him up to chase down Aboissa. Aboissa consistently ran the fastest time of the session, staying ahead of Roberts and Adams wins the final.
Michel Aboissa
Scott Roberts (+.955)
Christophe Adams (+2.735)
Nick Tucker (+6.136)
Pete Fritsche (+6.647)
PSL Karting Rotax Mini MAX – Tyler Gonzalez and Matheus Morgatto ran through the laps as the two drivers posted times over three tenths faster than third position. Jeremy Fairbairn moved into third after overtaking Arias Deukmedjian on lap 13, but would feel pressure from Austin Torgerson during the race. Gonzalez was able to win the final with ease over Matheus Morgatto in second and Austin Torgerson overtaking Fairbairn at the line for third.
Tyler Gonzalez
Matheus Morgatto (1.152)
Austin Torgerson (7.181)
Jeremy Fairbairn (7.215)
Arias Deukmedjian (7.276)
AM Engines Rotax Micro MAX – Josh Pierson and James Egozi created a significant amount of space early on as the two drivers drafted one another. The strategy quickly changed gears for the top two drivers as Egozi and Pierson began swapping positions throughout the final. Pierson executed a perfect overtaking maneuver on Egozi, retaking the lead on the final turn and winning the race. Ashton Torgerson completed the podium in third position.
Josh Pierson
James Egozi (+.197)
Ashton Torgerson (+4.177)
Jeremy Fletcher (+5.434)
Santiago Trisini (+5.560)
Koene USA Rotax Junior MAX – Mathias Ramirez benefited hugely from the fighting occurring behind him, gaining a large lead very early in the race. Nicholas d'Orlando moved into second position, passing Mathew Latifi on lap four. The race continued with a tight fight for third, but after the dust settled, Ramirez was the clear winner with d'Orlando in second and Dylan Tavella sitting comfortably in third position.
Mathias Ramirez
Nicholas d'Orlando (+4.754)
Dylan Tavella (+8.823)
Aidan Keel (+9.688)
Killian Meyer (+12.795)
Full results can be found at MAXSpeedEntertainment.com. Sofina Foods Florida Winter Tour racing will conclude at Palm Beach Karting for the finale rounds of both ROK Cup USA and Rotax MAX Challenge classes in mid-March. Catch all the action live at http://bit.ly/1mDVTsQ and at Motorsport.com.