IKF Region 6 Northwest Gold Cup Ready for 2016 Season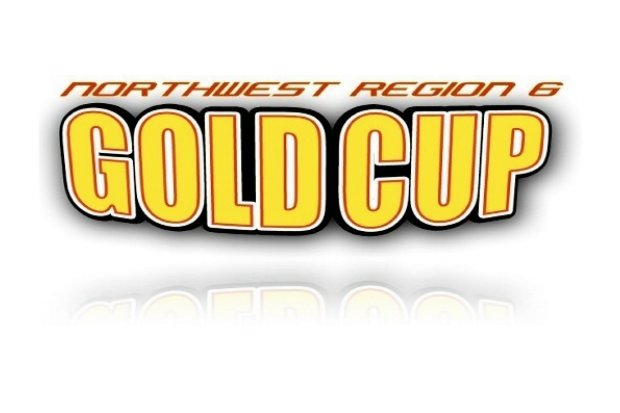 IKF Region 6 Northwest Gold Cup series is ready to kick off 2016! Sights are set on the first event scheduled for April 2-3 at Southern Oregon Karters in Medford Oregon.
"All of our events are sanctioned through I.K.F., as we continue our relationship and its rule book with the Gold Cup series. There is an advantage of using a rule package that has been developed and in place for over 58 years, an asset that few other series have," shared Mike Schorn, Region 6 Coordinator."
"The NW Gold Cup Series reached a unanimous decision to continue the partnership with MG Tire. The MG Tire has been very well accepted. Competitive pricing, great support and the program MG Tire has offered to the NW Gold Cup Series and the Region 6 clubs make perfect sense to continue the partnership we've built with the MG group. The Northwest Gold Cup is promoting karting and welcoming all drivers, shops and teams."
Over the years, the series has produced some of the top talent in the country, and that still continues to be true today. MG Tire has been a great partner to the Northwest Gold Cup series, along with racers and kart shops in the area. The MG Red has allowed racers to stay competitive for more than a complete weekend of racing on the compound. Some continue to use those same tires competitively at club races as well. The goal is to keep entry fees affordable while adding value for all racers and families.
Ray Smith, 2016 IKF Idaho Governor, will serve as Co-Coordinator alongside of Mike Schorn for the 2016 season. He will be leading a regional tire testing committee during the 2017 season, looking towards the next contract, and added "It is part of business to perform due diligence which establishes a process to test each manufactures tire thoroughly at various facilities while utilizing defined reporting criteria."
Quality series supporters are lining up as well. CMC Motorsports will pay out $100 for the Briggs World Formula Winner each day. Black Star Motorsports is providing the $50 bonus for fastest Briggs World Formula qualifier both days each weekend. Kart-O-Rama is raffling five (5) $100 prizes to any driver that enters in the Briggs LO206 Junior or Senior class during the season, set to be handed out at the awards banquet in November at the Emerald Queen Casino in Fife, Washington. In addition, look for the huge MG Tire inflatable at each event, along with the swag that will be available at each event.
Briggs and Stratton has always been a supporter of the Northwest Gold Cup and 2016 is no different. Briggs & Stratton's Director of Racing David Klaus shared, "We'll continue working with the Northwest Gold Cup series in 2016. This group is making strides with a diverse class list, ranging from Juniors to Masters. Four cycle engine packages for this series include Briggs Animal, LO 206, and World Formula motors. Optimism is high for great year out west."
2016 IKF Region 6 Northwest Gold Cup Schedule
April 2-3: Southern Oregon Karters – Medford, OR
April 30-May 1: Tri-Cities Kart Club – Tri-Cities, WA
May 28-29: Spokane Kart Racing Association – Spokane, WA
July 16-17: Sumas International Motorsports Academy – Sumas, WA
August 20-21: Portland Karting Association – McMinnville, OR
For more than 45 years, the nation's oldest karting series has been supporting competitive regional racing, while maintaining a family environment. This series has remained a cornerstone for kart racing in the Pacific Northwest. "There has been a divide in the sport of karting over the past 5 years, with some witnessing a decline in participation. Going forward, I think the sport will see a consolidation of series to strengthen sport. We're excited about the future." Smith commented.
NW Gold Cup Series:
Coordinator – Mike Schorn (503) 702-8244
Co-Coordinator – Ray Smith (208) 866-1447