EKN One-on-One: Briggs & Stratton's David Klaus
LO206 'Godfather' discusses the past, present and future of the American-made grassroots engine package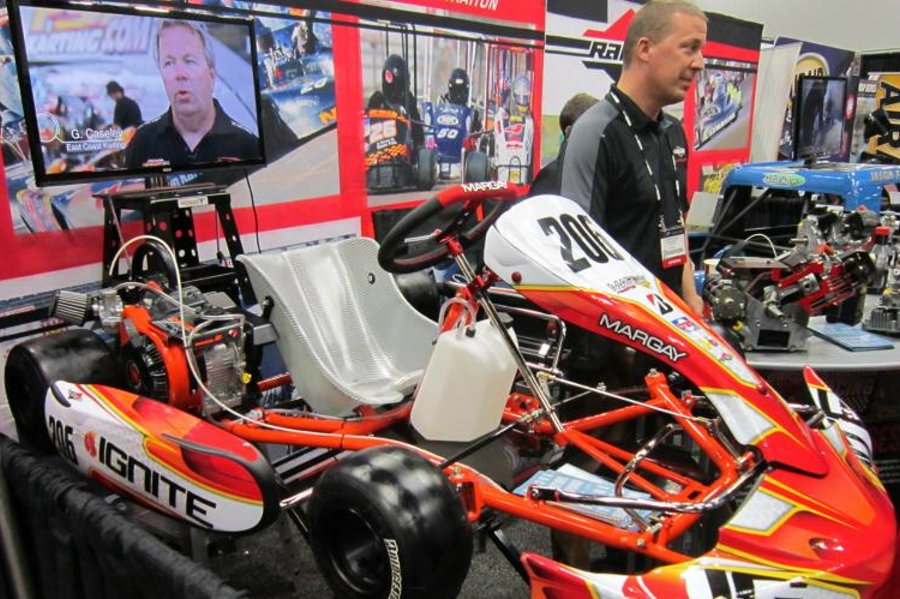 Briggs & Stratton David Klaus (Photo: Joe Brittin)
For the past decade in North America karting, the focus by many sanctioning bodies, manufacturers and organizations have been at national and international level. Single-engine categories has become the norm, with manufacturers bidding to be the quickest, most reliable, and prestigious program. The continuous fighting for the small piece of the karter 'pie' has left the local clubs and tracks without any support. Many are trying to piece together the best categories and engine packages that work for there area, without much support from the sanctioning bodies and manufacturers.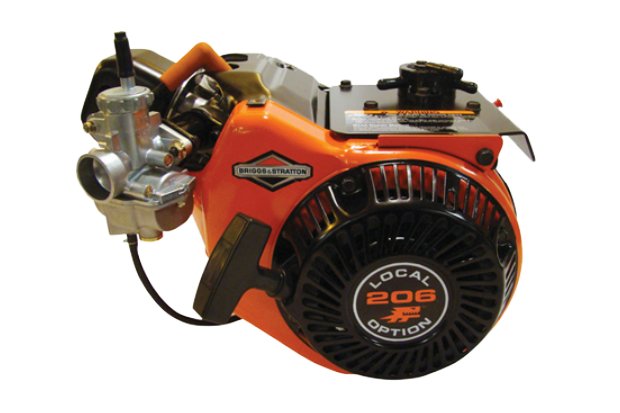 Briggs & Stratton has always been a large supporter of karting during its decades as an engine manufacturer. Many of karting's super stars began racing the popular Briggs 'Flathead' engine as a Junior or Senior driver at the local, regional and national level. For the past five seasons, growth in the sport throughout North America can be directly correlated to the Briggs LO206 engine package. The simplistic, well-manufactured and easily maintained powerplant gives new racers the chance to learn about the sport without the confusing engine/class formula dependent on their track or region. A 206 engine provides a way for used equipment, along with welcoming back 'retired' or returning drivers, back to the race track and enjoying the sport they love.
Proof is in the numbers where we saw over 1000 racers take part in the Briggs Weekly Racing Series at just over 40 tracks across North America in Senior and Masters competition. With the simple and unaltered rule set established by Briggs, ranging from Kid Kart through to the Senior/Master level, LO206 racing is for all ages and all types of drivers. The 2016 season is expected to include more tracks, more drivers, and continue providing a great avenue for grassroots racing.
We tracked down Briggs & Stratton Director of Racing David Klaus to discuss the past, present and future of the LO206 engine and just what make it the best 'bang for your buck' package in karting today.
eKartingNews.com: To begin, which came first – your love for motorsports or working with Briggs & Stratton?
David Klaus: I actually grew up an R/C car junkie but my love for Briggs and Stratton and racing in general all converged around the same time. Growing up I had a local college right outside of my backyard. So between paper routes and recycling cans from weekend college parties I had the resources to feed my R/C hobby and a hundred acres of terrain to setup tracks until campus security chased us away.
I attended my first Indy car race when I was twelve at Road America that turned into an annual pilgrimage with my father, even after I started working at Briggs as an Intern the Summer of my freshman year at Marquette. My first true karting experience didn't happen until I was 14 when my dad surprised me with a used kart after my next door neighbor and I had a not so successful try building a kart using a wood pallet for the frame and a junked engine from a tiller. Ironically, it was a Margay kart and the engine was a Briggs Model 13, which I would end up working on as a 'Raptor' race engine years later.
I am blessed to be able to work for a company with an incredible history and to be doing something that I love. My love goes to my parents who sacrificed so much to spend time with me and allowed me to learn by doing. From R/C cars to rebuilding that Margay chassis from the ground up. Every time I go to the race track and see families I get emotional because I know the sacrifices they are making to give their children an incredible environment to learn, grow, and be together. I was too young to realize it at the time but today, when you asked me where my love started, it started with my parents.
EKN: Where did the concept of the LO206 engine come from?
DK: The concept of the 206 was outlined in a dealer update in 2005.  The response at that time was a resounding negative, so much so that a few dealers in the Southeast banned together to create a petition that was essentially a boycott if we moved forward.  With the Clone predominant in this part of the country today you can see that the 'selling' mechanism is driven on product consumption – quality and rule changes, the part of the month club, and creating a complexity that essentially removes the average person from doing it themselves.  That model works for some but it also chokes off the accessibility of our sport.
From friends to new employees I've watched time and time again that initial excitement turn into 'where the heck do I start?' after the most basic web search.  The 206 was created to reduce that complexity and anxiety with a simplified approach. It also looked to address the lack of rule stability, the impact of the engine itself, and still plug into the ladder system when a racer wants to move up. After a couple of years you have a seasoned engine that can go back to a dealer and be turned into a methanol or Pro gas Animal.
EKN: We at EKN have promoted the 206 as 'affordable racing' for those looking to get into the sport. It seems it is much more than that. What seems to be the most common reason for racing the 206?
DK: When we started this project is was to hit the reset button. Karting has been using the same selling mechanism of rule and engine changes with a side of unnecessary complexity for years. The 206 engine allows racers to step off the merry-go-round to an engineered race engine built to a rule set based solely on a level playing field, not self-interest or side deals. This will be our eighth season without a major rule change.  When an engine built in 2008 is still as competitive as the one we would build tomorrow, it is a program clubs, racers, and series can build around.  Then to be able to open a box and be on the podium at a National level, the facts stand on their own.
Before the 206 became so popular, the 'Clone Craze' at sprint tracks was a cheaper version to race karts. The engine program exploded and costs became much more than advertised. The cost seems to have been remain unchanged for the cost of a Briggs engine, and the components to compete with the engine. How and why is that?
The Clone was simply a money grab from day one.  It was that mirage on the horizon, the allure of a $100 racing engine and as soon as enough people jumped aboard they were preyed upon.  The Clone is the ultimate example of taking that consumption model into hyper drive.  First, you have a product designed to be thrown away verses repaired in its intended state.  That means from materials to sources parts cost is the only driver because retail price is your selling point. You have a network of engine manufacturers making similar but not the same parts and importers have no control over what the next box brings. Today, the box is the only thing stock.  From broken cranks to cylinders to people importing custom parts not readily available, you can't fix or have a level playing field for something that can't be controlled.
We fundamentally have polar opposites. We control our own dies, manufacture a design we engineered for racing.  I can walk out to our line, push a button on our DC driver to see nominal torque or look at over 7 MILLION data profile points on just the cams we used in today's production.  We have a single head die, not dozens.  Our casting volume is just our customers not the world. Every year we throw away over $30,000 in tooling that still have 70% or more of their life left to keep a level of repeatability that our sport has never had before, that simply doesn't make financial sense.  In doing the right things first the growth from our sales has allowed us to hold our prices to a level that hopefully makes the next racer that checks out your club to say 'It doesn't make sense not to get into karting!'
EKN: Is your ultimate goal to have the 206 engine at every track in the United States and Canada for all age levels?
DK: I cringed when you asked this because we don't care about selling volumes of engines.  I can already hear people saying 'sales is everyone's #1 goal in business.' Not in our case. Sales tell us we are doing the right things.  Our focus is in doing what we do to the highest level possible each and every day.  It's a promise to our customers and it's a fight, there is no other way to put it, maintaining this level of consistency and still be the best value in racing.
What I am most proud of are our racers who demanded from the onset that sanctioning bodies adopt the Briggs & Stratton 206 rule set.  That belief in us is a driving force that can be seen in the worn carpet from my office to our production team.  It's sense of responsibility my entire team of kool-aide drinking passionate folks share.  Being at every track would be awesome but what we build today is about continuing to make sure that first engine assembled on October 15th, 2008 and the racer who bought that engine remains relevant in what we build tomorrow.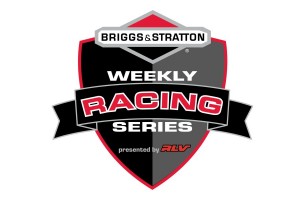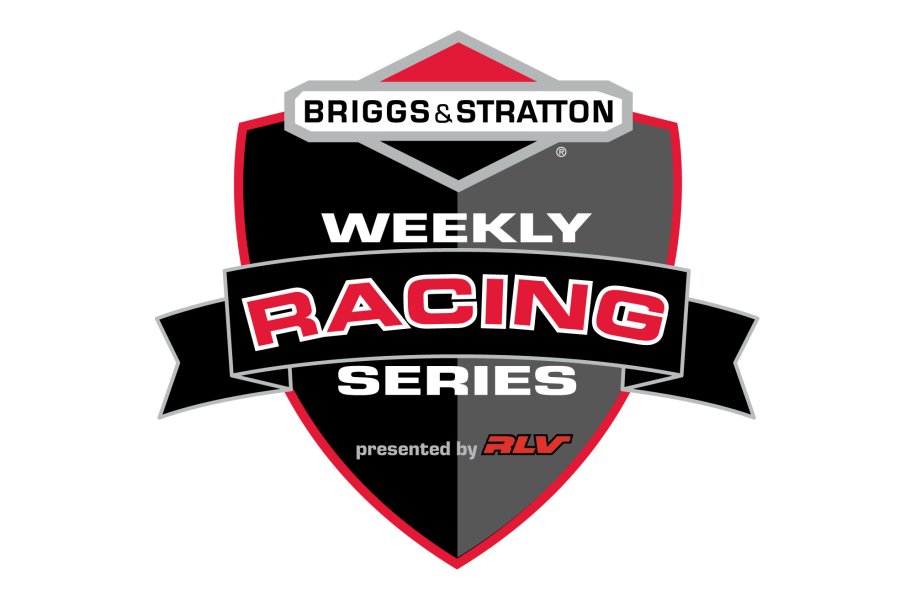 EKN: Briggs is also expanding outside North America, as we have seen the engines promoted across the globe. The World Formula was recognized by the CIK in 2003. Is their a movement to introduce the 206 engine as well?
DK: I think when we look at the fun people are having it's contagious, but it also goes to show how the sport shares the same issues no matter what language you speak.  This year the 206 program is just starting up in New Zealand, throughout the Caribbean, Mexico, and in parts of South America. As far away as India and China we have new dealers being setup.  I think that last one touches on ironic don't you?
EKN: The real money maker for Briggs is in the non-karting market, and it has been a great opportunity to award racers and tracks with products from the company through the Briggs Weekly Racing Series program established last year. How are the plans coming together for the 2016 season and the Briggs WRS?
DK: Probably the one thing most racers don't know is that every year we look to reinvest our profits right back into supporting the sports we are a part of. Over the past 80 years racing has helped provide innovation and advancements in every engine we build today.  That is our profit.
One program that we launched last year to bring support to a wider base was the Briggs Weekly Racing Series.  Karting support is very top heavy.  The Briggs Weekly Racing Series promotes and supports racing at the club level.  Last year we gave away over $50,000 in end-products and were able to highlight talented local racers and their respective clubs thanks to the support of PowerSmart Inverters (buy one!), Amsoil (through sales of 4T), RLV (A long time supporter of karting), Sox Racing (truly a class act) on our tech tool promotion, and of course you at eKartingNews.
The Briggs Weekly Racing Series will release at the end of this month with a new mix of prizes, a Junior expansion, and will be morph in something the 4-stroke world has never seen. I would say stay tuned.
---
Information regarding the Briggs Weekly Racing Series will be coming soon, with eKartingNews.com once again working with Briggs & Stratton to provide in-depth coverage of the standings throughout the year.