Saturday Prefinals Complete at Sofina Foods Florida Winter Tour Presented by Fikse Wheels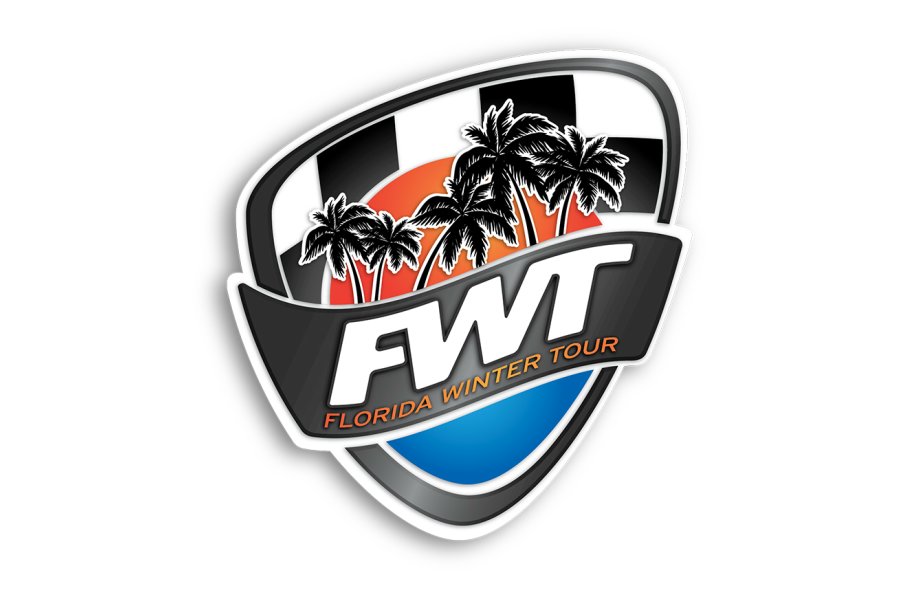 The Saturday prefinals of the Rotax MAX Challenge weekend have concluded for the second round of the Sofina Foods Florida Winter Tour Presented by Fikse Wheels. Beautiful weather and energetic crowds kept the atmosphere positive around Ocala Gran Prix today. The grids are now set for the main events taking place on Sunday at the pristine Florida circuit.
Mojo Tires Rotax DD2 MAX – Oliver Askew once again cruised to an enormous lead and another big win in the DD2 class, setting himself up for a clean sweep thus far. Robert Wickens claimed second position in the prefinal with fellow Canadian Luke Chudleigh rounding out the top-three.
Oliver Askew
Robert Wickens (+3.791)
Luke Chudleigh (+6.127)
Dev Gore (+6.809)
Michael McCarthy (+6.923)
Mojo Tires Rotax DD2 MAX Masters – The DD2 Masters prefinal was controlled by round one winner Christian Cornejo. The Chilean driver performed excellently as he looks for his second win on North American soil, with previous champion Luis Schiavo placing second and Christophe Adams completing the field.
Christian Cornejo
Luis Schiavo (+5.307)
Christophe Adams (+5.927)
Rolison Performance Group Rotax Senior MAX – Kyle Kirkwood took the lead on the opening lap as Jordan Lennox began overtaking early on in the race. Austin Garrison was shuffled down to the fourth position but regained some ground on Lennox throughout the race. Kirkwood created a significant amount of space behind him as Trenton Estep, Garrison and Lennox all fought for position. Ultimately, Kirkwood exceled and won the prefinal 1.7 seconds ahead of Estep and the rest.
Kyle Kirkwood
Trenton Estep (+1.786)
Austin Garrison (+2.114)
Jordan Lennox (+2.529)
Zachary Claman (+3.591)
PSL Karting Rotax Mini MAX – Tyler Gonzalez had another stellar race as he lapped the circuit well over two tenths faster than the rest of the class. The intense battle for second continued throughout the race until Matheus Morgatto broke away from the pack with a large gap. Arias Deukmedjian chased down Morgatto, but ran out of laps and failed to catch him before the checkered flag.
Tyler Gonzalez
Matheus Morgatto (+1.858)
Arias Deukmedjian (+2.411)
Jeremey Fairbairn (+3.817)
Jak Crawford (+4.228)
Falcone GP Rotax Masters MAX – Christophe Adams took the lead after the green flag but Michel Aboissa and Scott Roberts applied pressure on the Frenchman as the laps ticked away. Aboissa and Roberts both raced hard and matched Adams' pace, but neither driver was close enough to make a passing attempt.
Christophe Adams
Michel Aboissa (+.469)
Scott Roberts (+.655)
Nick Tucker (+3.596)
Daniel Robertson (+6.476)
AM Engines Rotax Micro MAX – Josh Pierson broke out into an impressive lead over Justin Arsenau in the opening laps of the race. Arseneau also created plenty of breathing room for himself after a strong battle for third between James Egozi and Branyon Tiner would slow down the pack. Weekend frontrunner Rafael Camara suffered a mechanical issue on lap three of the prefinal while running in third. Camara continued dropping through the field until eventually retiring on lap ten.
Josh Pierson
Justin Arseneau (1.919)
James Egozi (4.387)
Branyon Tiner (4.400)
Defonce Karsten (4.479)
Koene USA Rotax Junior MAX – Junior MAX was a hectic race as drivers desperately tried gaining positions early on in the race. The ensuring chaos allowed Mathias Ramirez to create a comfortable gap between himself and the rest of the field. Nicholas d'Orlando slowly made up ground, but Ramirez responded strongly and led the entirety of the prefinal.
Mathias Ramirez
Nicholas d'Orlando (.238)
Nick Brueckner (2.767)
Ryan MacDermid (3.022)
Aidan Keel (3.282)
Full results can be found at MAXSpeedEntertainment.com. Catch all the action live at http://bit.ly/1mDVTsQ and at Motorsport.com.