Qualifying Wraps Up at Round #2 of the Sofina Foods Florida Winter Tour Presented by Fikse Wheels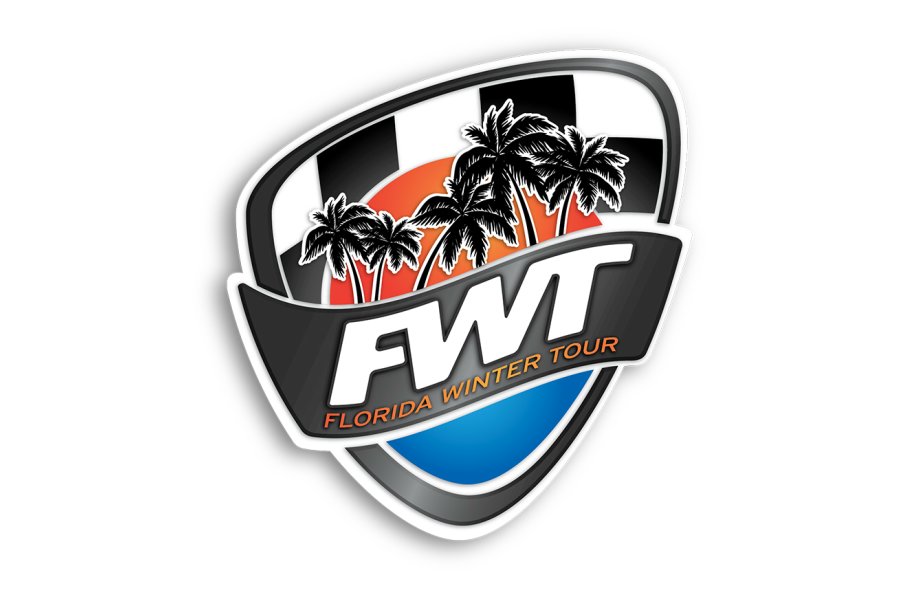 Qualifying has concluded for the Rotax MAX Challenge classes present at the second round of the Sofina Foods Florida Winter Tour Presented by Fikse Wheels. Drivers continue the fight to stay ahead at Ocala Gran Prix, as the weekend progresses towards an exciting conclusion.
Mojo Tires DD2 MAX – Florida native Oliver Askew under PSL Karting ran consistently three tenths faster than the rest of the field in the first timed qualifying session of the weekend. Luke Chudeligh under Maranello North America scored second place in timed qualifying, just nudging ahead of teammate Robert Wickens who will be starting in third.
Oliver Askew (35.936)
Luke Chudleigh (+.353)
Robert Wickens (+.364)
Dev Gore (+.408)
Rubens Barrichello (+.422)
Mojo Tires DD2 MAX Masters – Qualifying alongside the DD2 MAX class, Luis Schiavo achieved another Florida Winter Tour pole position for his record. Qualifying in second place, Goodwood Kartways driver Christian Cornejo is looking for a repeat of round one, which saw him achieve his first win on North American soil. Running in both Masters classes once again, Christophe Adams completed the top-three just behind Cornejo.
Luis Schiavo (36.650)
Christian Cornejo (+.156)
Christophe Adams (+.194)
Rolison Performance Group Rotax Senior MAX – Ocala Gran Prix driver Austin Garrison qualified pole position for the Rotax Senior MAX heats. The formidable driver will lead the pack as PSL Karting pilot Gianfranco Mazzaferro qualified a stellar off-pole position. Championship leader Kyle Kirkwood will start the heats in the third position.
Austin Garrison (36.722)
Gianfranco Mazzaferro (+.113)
Kyle Kirkwood (+.131)
Zachary Demelo (+.154)
Trenton Estep (+.184)
PSL Karting Rotax Mini MAX – Tyler Gonzalez returned with another impressive display of speed, edging Ocala Gran Prix's Fernando Barrichello and Jeremy Fairbairn for the pole position. Gonzalez qualified well over a tenth faster than the rest of the top-five drivers.
Tyler Gonzalez (38.490)
Fernando Barrichello (+.128)
Jeremy Fairbairn (+.142)
Sebastian Montoya (+.156)
Jak Crawford (+.162)
Falcone GP Rotax MAX Masters – Christophe Adams solidified himself as the master of MAX Masters, scoring another pole position in the Florida Winter Tour. Adams will have a challenging weekend with Michel Aboissa coming just off pole position with a fraction of a tenth separating the two.
Christophe Adams (37.756)
Michel Aboissa (+.011)
Scott Roberts (+.209)
Pete Fritsche (+.229)
Nick Turner (+.238)
AM Engines Rotax Micro MAX – CRG driver Enzo Scionti catapulted into pole position for Micro MAX in the final minutes of the timed qualifying session. Tony Kart drivers James Egozi scored second place, just under a tenth behind pole. Justin Arseneau completed the top-three for Micro MAX qualifying.
Enzo Scionti (40.023)
James Egozi (+0.046)
Justin Arseneau (0.058)
Josh Pierson (+.160)
Ashton Torgerson (+.213)
Koene USA Rotax Junior MAX – The intense battle for the lead starting position concluded in only the final minute of the session. Koene USA pilot Nicholas d'Orlando just nudged his brother Michael d'Orlando for the pole position. Eduardo Barrichello held the first spot for most of the session, before dropping down to third place at the very end of the timed session.
Nicholas d'Orlando (37.191)
Michael d'Orlando (+.065)
Eduardo Barrichello (+.067)
Mathias Ramirez (+.103)
Lachlan Defrancesco (+.127)
Full results can be found at MAXSpeedEntertainment.com. Catch all the action live at http://bit.ly/1mDVTsQ and at Motorsport.com.