Race Report: 2016 Syd White Memorial Enduro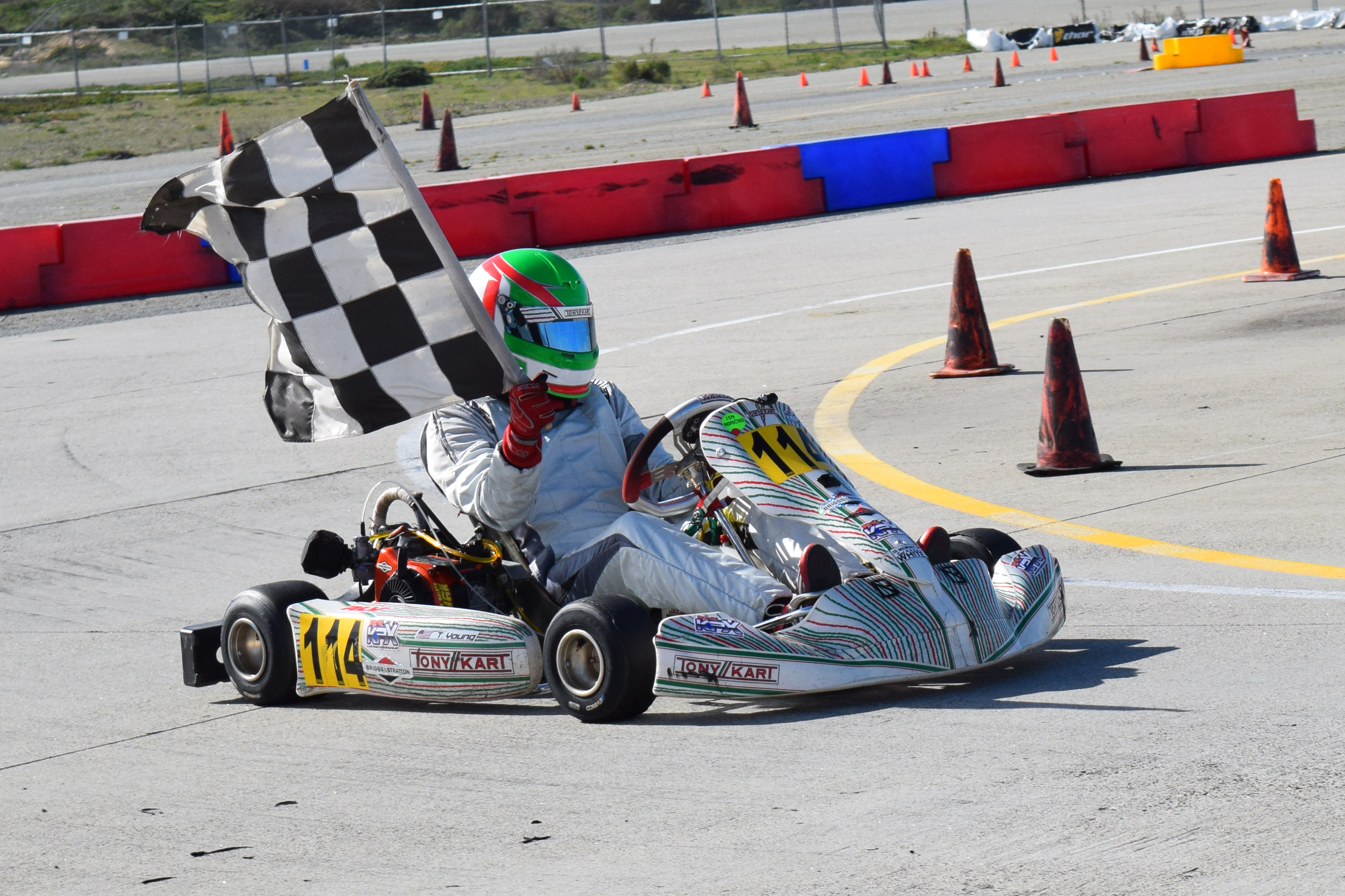 Syd White Memorial 2016 race winner One Foot Jack (Photo: Roger Miller)
The #OperationGrassroots season kicked off in Northern California with the running of the 2016 Syd White Memorial Enduro, hosted by the Monterey Bay Karters at the Marina Airport. The fifth edition of the event, held February 13-14, started with perfect weather and free practice thanks to David Klaus and Briggs & Stratton Racing.  Eighteen teams and sixty-two drivers got in plenty of practice time on Saturday before taking part in the new qualifying procedure for 2016. Each team would chose two drivers for two separate sessions and a combined time would determine each class pole sitter.
Qualifying for the World Formula classes kicked things off with Team Swiss Wetline taking round 1 and 2 for the World Formula Senior class.  Agan Motorsports Masters, which was made up of Tom Agan, Shaun McGeary, Randy Reynolds, and Guy Gentry in the World Formula Masters class, just beating out Team SKUSA of Carl Freese, Bob Olsen, and Superkarts! USA's Tom Kutscher.
LO206 Jr. qualifying saw MBK Rennsports Jr. take round 1 and Team Swiss Jr. from Portland, Oregon take round 2, but MBK Rennsports had enough to take the pole with a better average time. The most hotly contested class, LO206 Senior, saw the Agan Motorsports 206 team of Tyler and Trevor Agan take round 1 with a time of 46.14. Round 2 saw Team Invader with karting legend Cole Nelson take the top time with a 46.20, but it wasn't enough to claim the pole position. After careful calculations, it was determined that team One Foot Jack of Taylor Young, Jack Freese, and Harrison Mills ran the most consistent fast sessions to take the pole position over Agan Motorsports by just 11 thousandths of a second.
Race day once again saw perfect weather and an antsy group of racers that were eager to race. The cannon blast went off at 10 o'clock sharp, signaling the Le Mans style start. Quick times due to cool temperatures and new tires were set as everyone showed their cards. Early leaders Agan Motorsports Masters and Team Merrill, which was made up of local karting legend Thomas Merrill and former Skip Barber Karting Scholarship winner Benny Moon, made their pit stops without issue.  As the race progressed and team strategies played out, the front runners started to emerge.
After 4 grouling hours of pit stops, lead changes and various set backs, the team of One Foot Jack established themselves as the team to beat in LO206 Senior.  With consistent lap times and quick pit stops, they would eventually pull out a win by 2 laps and the overall event victory.  World Formula Masters entry of Team Swiss 007 took home the class win after a setback in qualifying saw them start from last place. Junior 206 entry Team Swiss Jr. battled for the lead and never looked back, notching a win.  Finally, Team Swiss Wetline scored the win in World Formula Senior.
Great fun was had by everyone in attendance, which was evident by the smiles seen around the pit area. 2017 is looking to be the biggest and best edition of the race to date thanks to continual support from Monterey Bay Karters, Briggs and Stratton Racing, Evinco Tires, International Kart Federation, Cambrian Go-Karts, and Napa Auto Parts. Head over to MontereyBayKarters.com website for full results.
---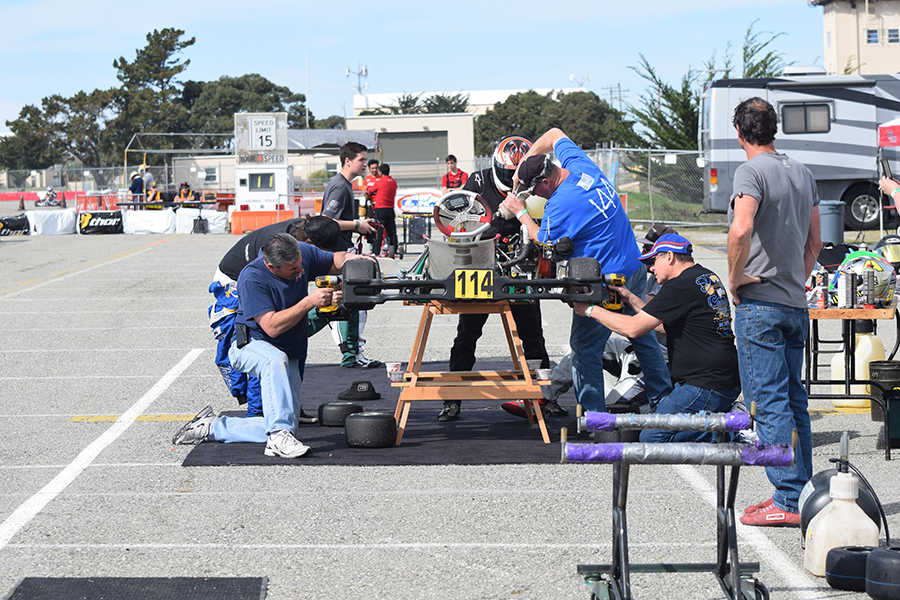 ---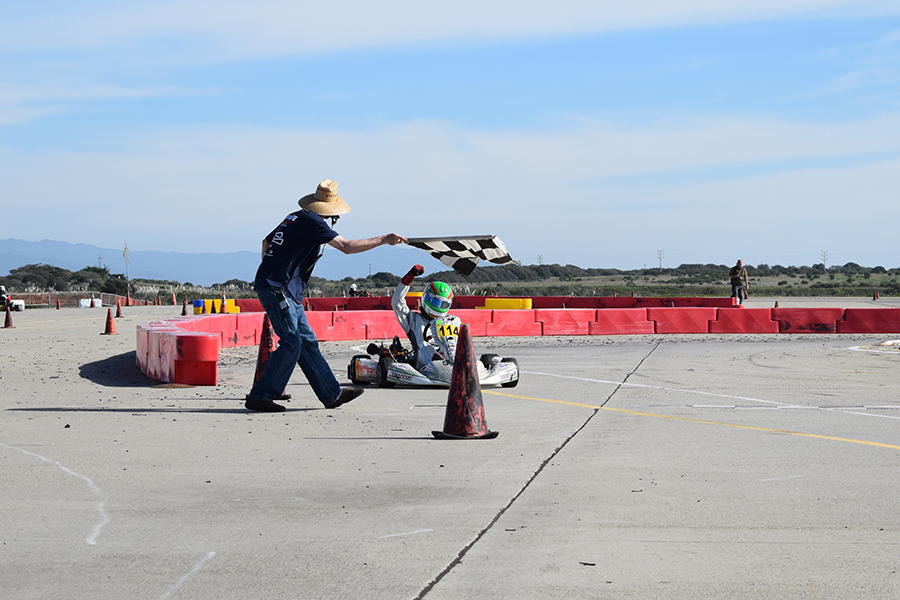 ---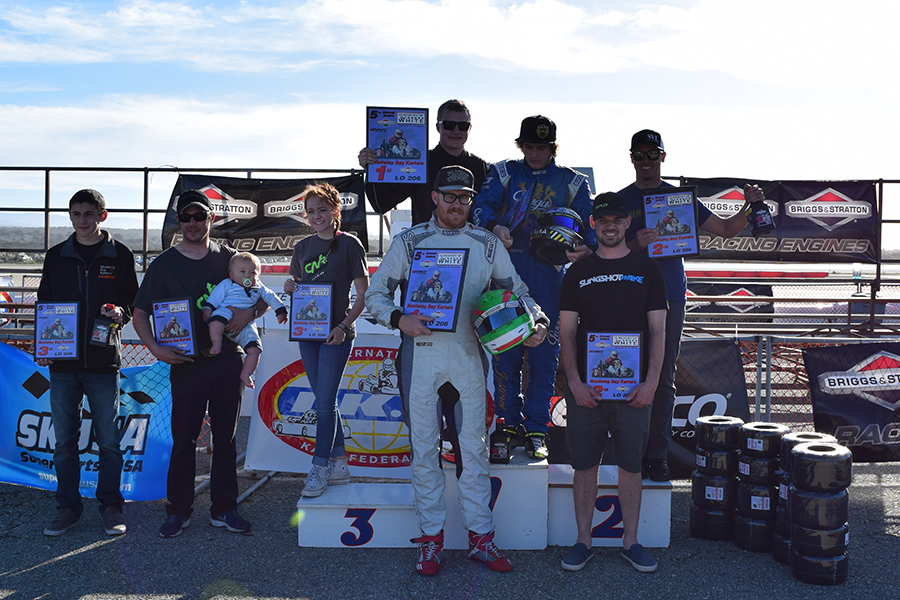 ---
---
---