Industry Insider: Streeter Super Stands
Established name continues under guidance of Hepfner Racing Products family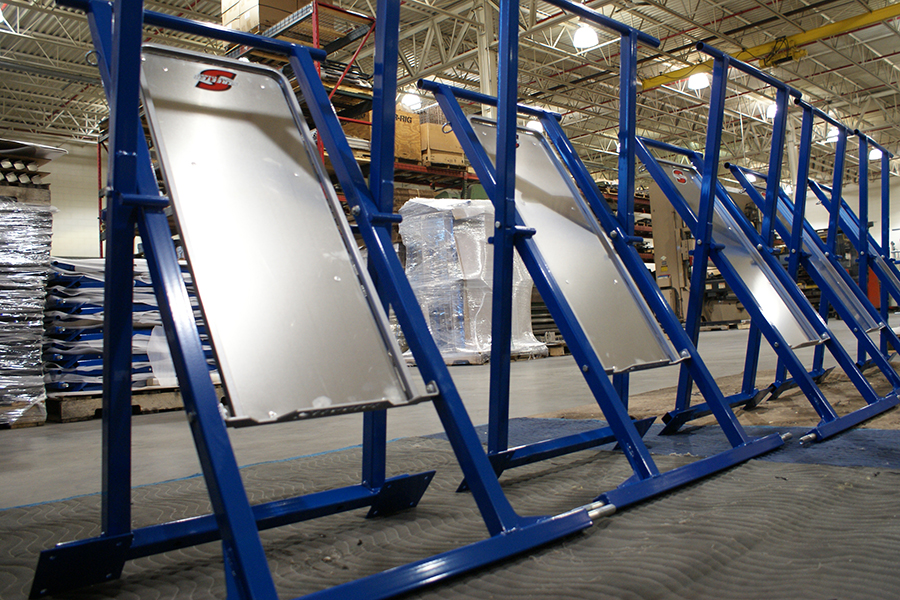 Passion for the sport of karting drives us all in different directions. Whether its competing as a driver for decades, volunteering whenever possible, or working into the industry side of the sport, we're all driven by passion. For the past three decades, one of the great examples in karting has been the Streeter Super Stands company. Created by racer Larry Streeter, the Wisconsin-based company provided unique and innovative products for the karting market while also supporting the sport in any way possible.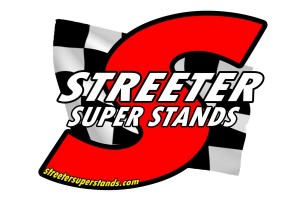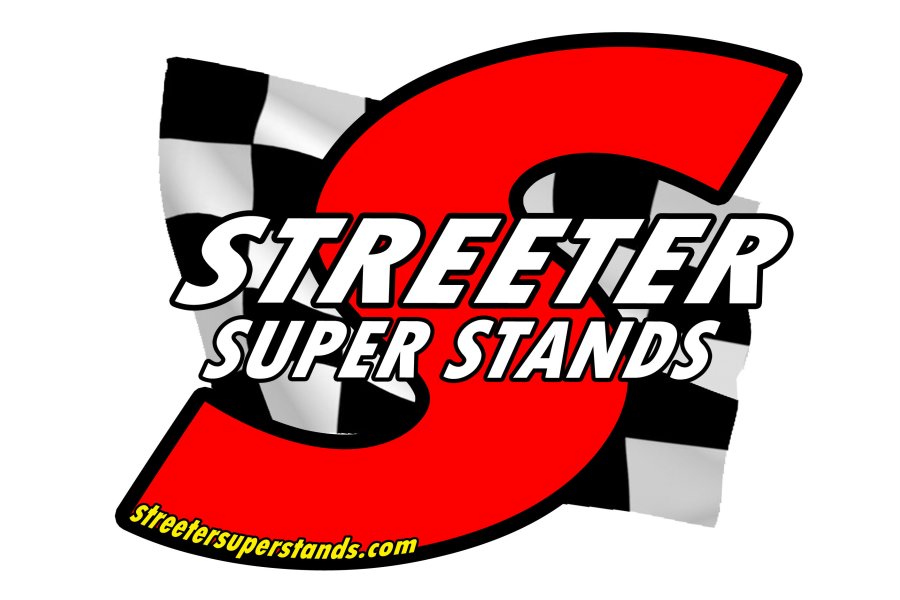 Streeter was involved in karting for well over 30 years. Larry competed at both sprint tracks and road racing events over the years before becoming one of the leaders in kart-stand production. Streeter eventually made it his full-time business, focusing on the karting market and showing his support by traveling to a number of events throughout the country to promote his product line. Larry and his wife Judy could always be found at the WKA Manufacturers Cup events, sitting in their lawn chairs waiting to help someone out or just enjoy a great conversation.
Larry's untimely death in June 2010 left the company in the hands of Judy and the rest of the Streeter family. Prior to that, talks had already begun between Larry and Hepfner Racing Products about a possible merger. That fall, HRP took over the daily operations of Streeter Super Stands and put Jeff Wesell at its management helm.
Hepfner Racing Products is based in Hartford, Wisconsin, just outside the Milwaukee metropolitan area. The Hepfner family's metal fabrication shop opened in 1979, and it wasn't until 1995 that HRP began. Nowadays, they offer a large variety of items for virtually every form of motorsports, including Sprint Car, Stock Car, Hot Rod, Midgets, Junior Sprint, Mini and Micro Sprint, along with many other items such as trailer and shop products.
In 2007, the company hired Wesell to manage their marketing and media program. Wesell is your typical gearhead and began racing karts in the late 1980s with the Badger Kart Club. He and his father would haul a tiny open trailer behind a Ford Escort to the track every Sunday, enjoying time with their racing friends each weekend. Wesell continued driving and expanded to road racing in the early 1990s. He even skipped his high school graduation ceremony to make a race. Following high school, he began attending a local technical college taking Broadcast Media, Marketing and Public Relations classes. Jeff took an opportunity to work with Miller Lite Racing, getting to work with drivers like Rusty Wallace, Bobby Rahal, Brian Herta, Scott Dixon and Don Prudhomme. He continued working in the automotive industry until the proposition came to work with Hepfner Racing Products.
"I've known the Hepfner family for quite a long time, as we were all involved in dirt track racing at the same track for many years, along with a handful of other HRP employees," commented Wesell. "By chance, I ran into one of the Hepfner's here in town during a lunch break and again the conversation came about on a position with the company. I took a shot at it and have happily been here ever since starting in 2007, right after Daytona Kart Week. I truly am thankful for what I am able to do here and I enjoy working with an amazingly talented staff and the wonderful teams, shops and racers whom are our customers and friends. While the karting operation and industry is my pure passion, dedication and focus – I also keep busy with our Sprint Car, NASCAR, INDY, Traxxas, Skip Barber and short track products and programs."
Before HRP took over the daily operations of Streeter Super Stands, they had a large array of shop and trailer accessories, which were and still are applicable to karting. The surge of additional karting products for the accessories roster was not only the result of Streeter Super Stands becoming a sister-company to HRP, as the family already had their vision on expanding into the karting products market. Streeter Super Stands remains the focal point of the karting product line, with the Big Foot Stand as the marquee item.
The Big Foot stand is one of three options for their rolling stands. The Fatty Big Foot is built with larger tubing then the regular Big Foot, with the Roller stand perfect for smooth terrain applications. All three are available in black, blue and red paint. Most of the stands are used for the karting market, although they are also purchased for those in Quarter Midget, Winged Outlaw, Soap Box and Snowmobile racing.
Trailer storage is crucial for teams and for regular club racers, and the 'Stacker' stands help save space and make transport easier. A 'Double Stacker' allows for two karts (CIK style) to sit on top of each other and the 'Triple Stacker' for three karts stacked for easy transportation and storage in the shop. A 'Double Stacker' is also available for oval or full bodied karts as well. If you have even less space, the 'Upright Stand' puts the kart vertically on wheels to roll in and out of the trailer.
In total, there are 160 part numbers of Shop and Trailer Accessories available from HRP and Streeter. Of those, 130 are readily applicable to karting with a dozen specific to karting. Many of the products cross over between the multiple motorsports, such as tire racks, axle racks, engine racks and their tire bead breaker.
"Having those capabilities in expanding into additional motorsports has helped us sustain our continued innovation, performance, price stability and made it possible for the inclusion of new products into our own lineup. Karting included of course as the number one and what we're always thinking about when a new product comes to fruition. The internet also really changed things within the industry, even for manufactures. We've been able to increase not only the amount of items manufactured right here at our own facility, but we see how our dealers as well as retail customers value having the option of additional vendors products as part of our offerings."
"As an example of that, we make a few different models of Utility Jug Racks for shops and trailers. It was only natural that we start offering the actual jugs for sale. This was great for everyone as we could now put items out as package deals. And once we started purchasing such large quantities of those jugs from our vendor- the pricing was so good that our dealers really got into it as well. Especially once we brought in the 2 1/2-gallon jugs. Those along with our matching wall mount jug rack has been a very popular item the last few years. Karting folks loved them because they felt like they were not wasting fuel by over mixing and they were much easier to carry. While everything we carry and develop we have with the mindset geared towards the karting market- we also adapt and explore their use in other markets where deemed applicable."
Streeter Super Stands continues to be a supporter for the sport. Wesell and the company show their support for a number of racing programs throughout the country, including the WKA Manufacturers Cup, the National Road Race Series and many others, with product and gift certificates, giving back to the racers any way they can. To date, Streeter has over 100 dealers including Canada, Mexico, New Zealand, and Europe.
"Between monetary, product and contingency support, it is well into the dozens of tracks, series and events that we give back to/support each year," added Wesell. "In the last two years, I've put a lot of that focus towards the club level and smaller tracks – which are the foundation of the sport. This would include karting, quarter midgets and winged outlaw karts, as they are within the same genre of products used. Streeter has worked with snowmobile, ATV and soap box derby associations with support/sponsorship programs as well."
Wesell is a racer, continuing to compete at the road racing circuits and the occasional sprint race in between his time supporting events for Streeter Super Stands and Hepfner Racing Products. His passion for the sport can be heard vocally, as Jeff has been part of promoting the sport on the radio for the last three decades. It began by going on the 'Racing Round Up Show' to provide results from the Badger Kart Club. That turned into doing some live commercial reads for the show and, by 1995, Wesell began doing his own segment each week covering Sprint Car, Midget and kart racing. He was part of the show until 2013, and now he's part of a live broadcast every Wednesday night from a local restaurant. The hour-long show – 'The Drivers Meeting' – covers mostly Wisconsin racers with a number of interviews. Jeff was also the IRA Sprint Car Series announcer from 2006 to 2012 and has called some races at Badger Kart Club.
HRP and Streeter Super Stands are dedicated to the sport of karting. The Streeter name has been carried on, and remains among the most dignified in the sport, and remains a manufacturer of high quality products while continuing its support of karting on and off the track.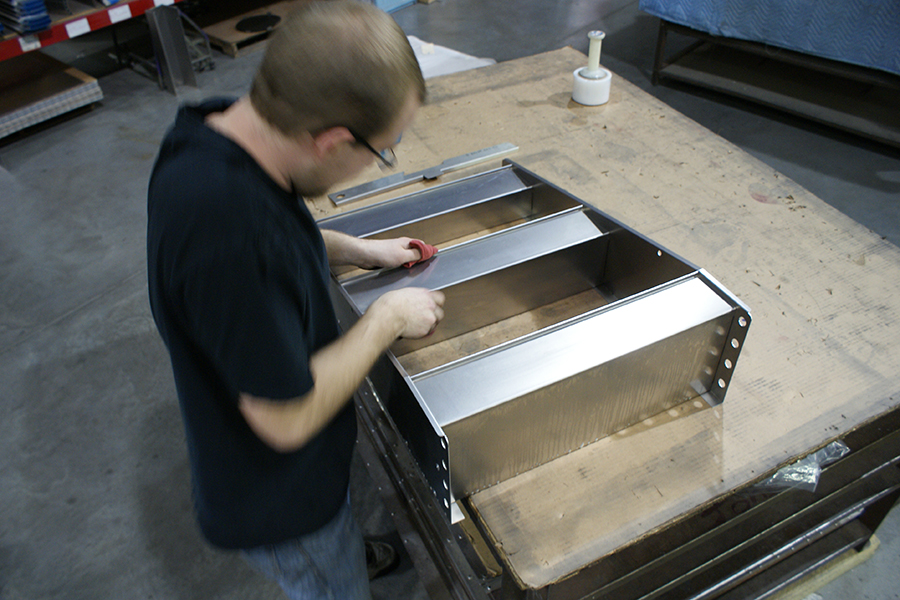 ---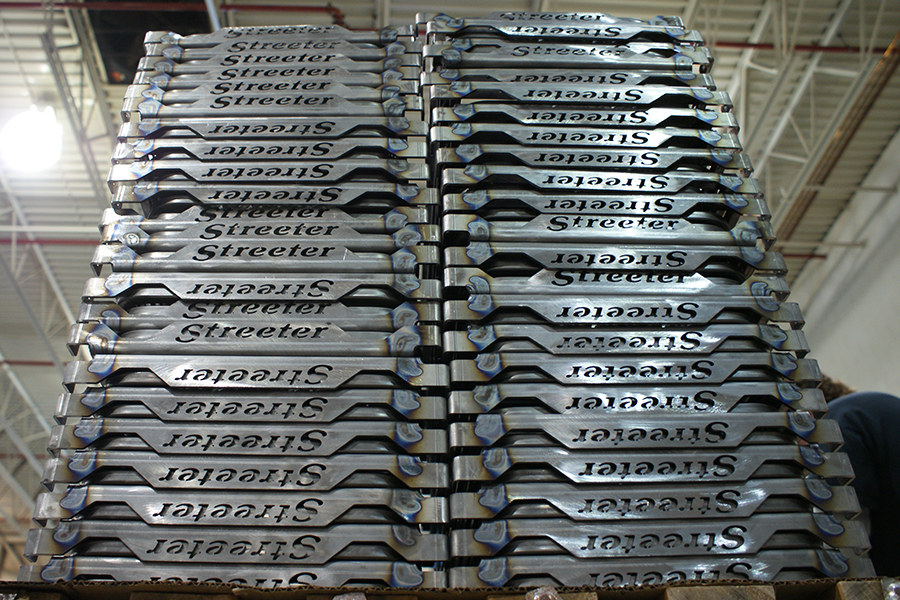 ---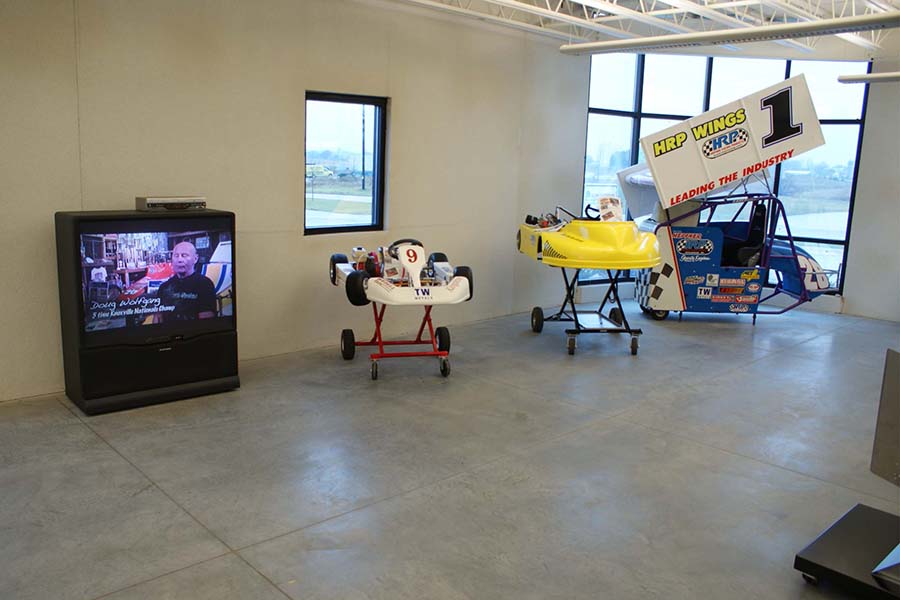 ---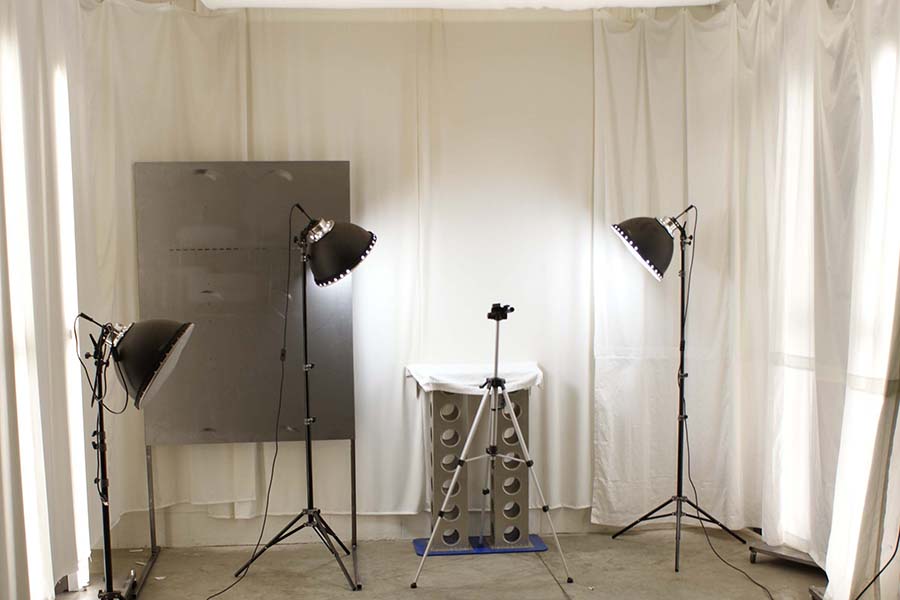 ---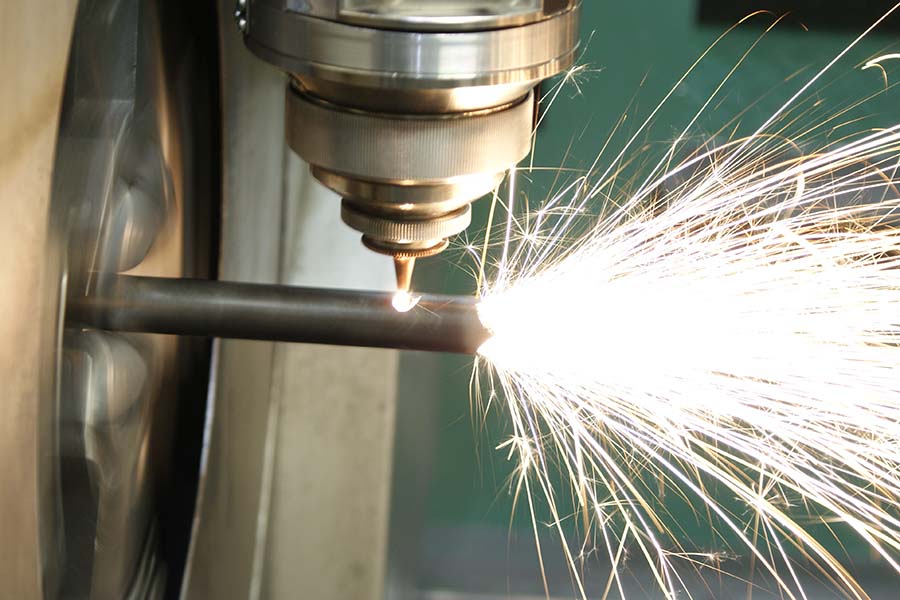 ---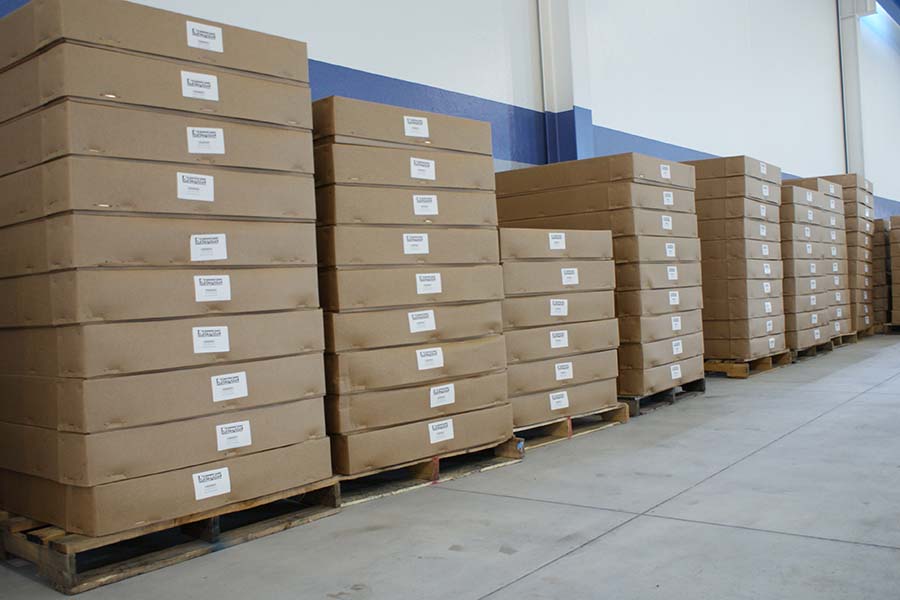 ---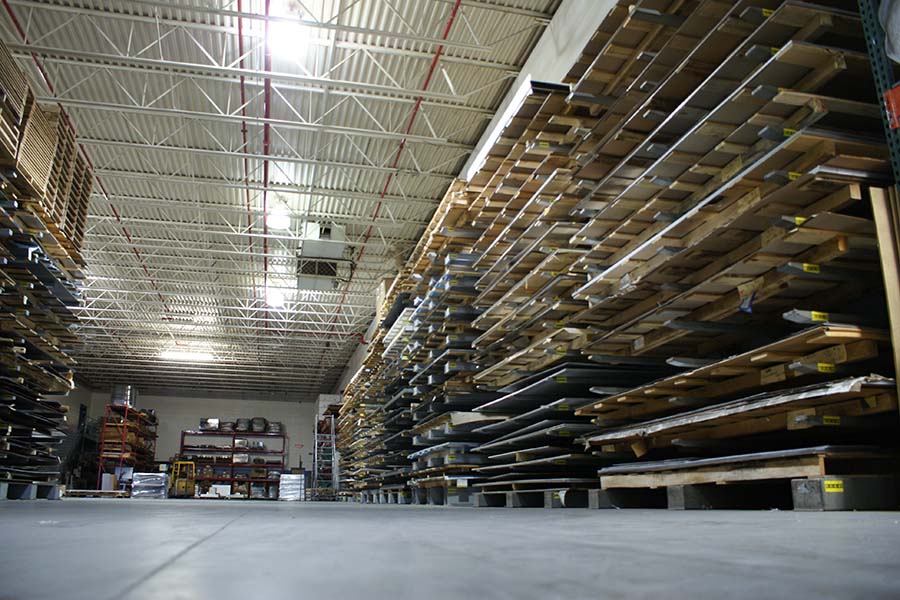 ---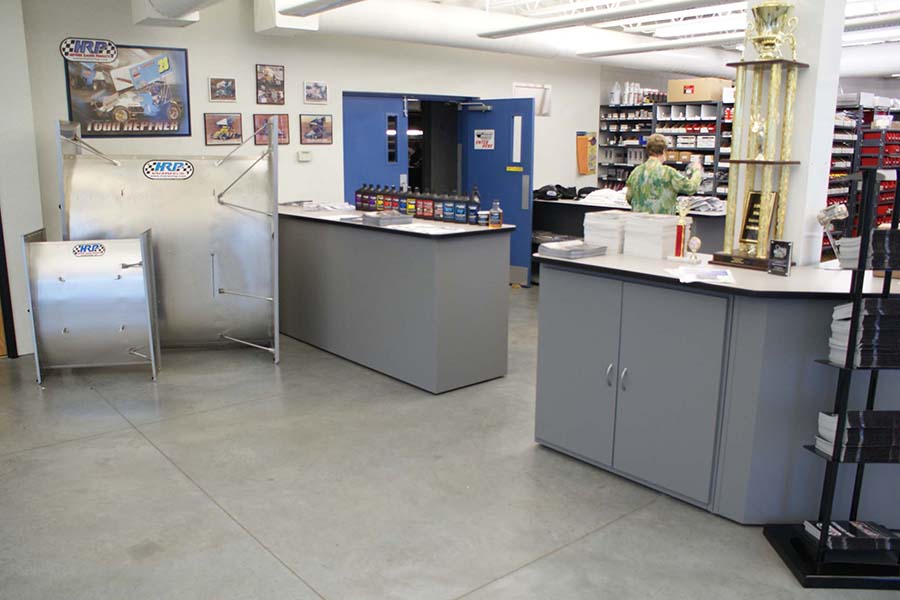 ---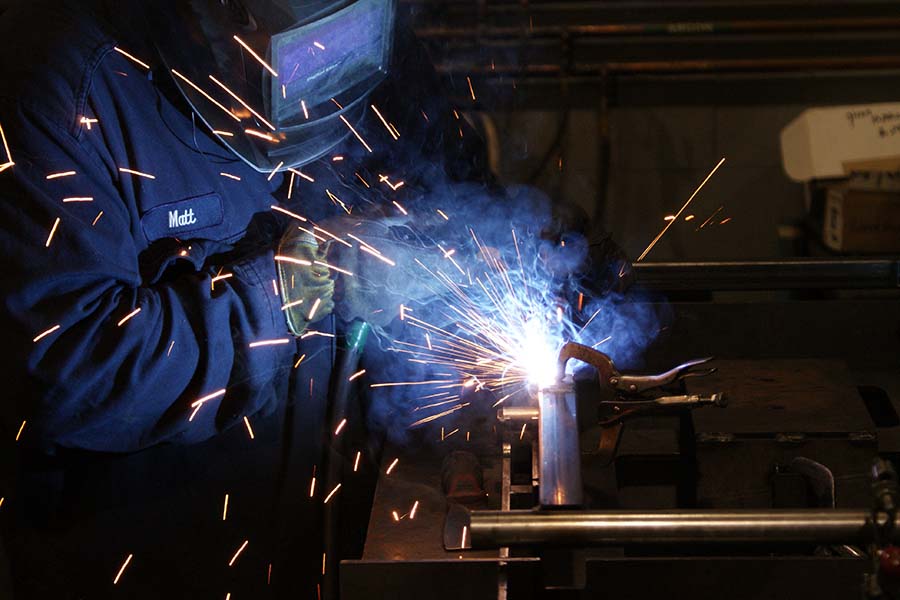 ---