CRG Scoring Another Big Hit: Richard Verschoor with CRG Jeijzer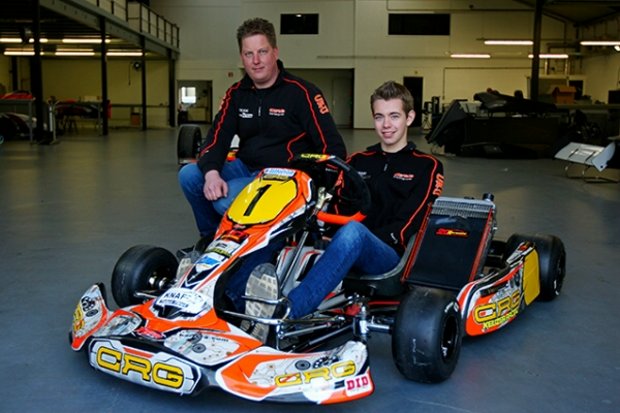 The strong Dutch Richard Verschoor is a CRG driver. He will debut with team CRG Keijzer in the 2016 international season of KF and KZ.
CRG welcomes another great new entry for season 2016: the strong Dutch driver Richard Verschoor will race in fact in the new category OK and will also make his debut in KZ among the ranks of the Dutch team CRG Keijzer, in collaboration with CRG Racing Team.
Richard Verschoor, who secured the 2014 CIK-FIA Academy Trophy, is a 15 years old driver (born on 16.12.2000 in Benshop, Netherlands) that is considered among the quickest of international karting. He already acquired a remarkable experience in KF and in the Rotax Championship.
Verschoor won the 2015 KF title in the German Championship DKM, with six wins under his belt. In the past season he ended second in the WSK Champions Cup, where he also took a victory, was second in the WSK Final Cup and eighth in WSK Super Master Series. Verschoor got on the third step of the podium at the 2015 KF European Championship, ending behind Ben Hanley and Tom Joyner. He was among the protagonists of the KF World Championship in La Conca, where he closed his effort in sixth place.
Richard Verschoor's 2016 sporting programme will also include Formula 4.