Stormy Opening at 2016 ROTAX Winter Cup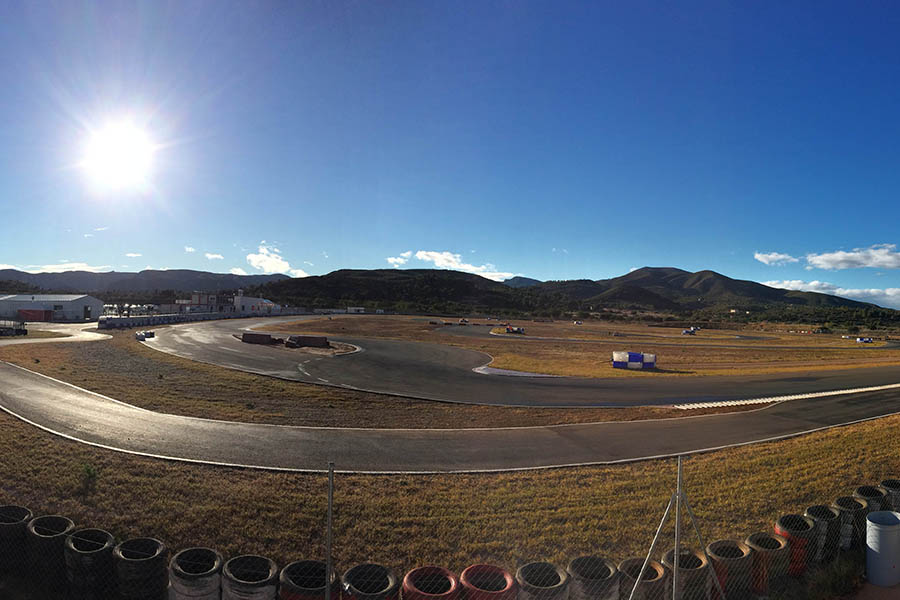 Today the 7th edition of the ROTAX Winter Cup entered its first stage of competition. On the Kartódromo Internacional Lucas Guerrero Chiva the qualifying practice revealed the balance of power in the categories of juniors, seniors and DD2. Equally the drivers had one common antagonist: storm and squalls put the drivers on track and all participants in the paddock to the test.
In the junior class Adam Smalley (Coles Racing) handled the stormy conditions best on the 1.428 metres long circuit. By a time of 59.106 seconds the British youngster set the pace although he was only slightly quicker than Axel Charpentier (Strawberry Racing) who missed the top by only 0.036 seconds. Third and fourth place went to Joe Phillips and Olli Caldwell, both racing under British flag for the team of KR Sport. Estonia's Georg Koss (Aix Racing Team) completed the top five of the 36 drivers comprising grid, whose top 33 were only separated by less than one second.
A very thrilling qualifying was reserved for the seniors. Until the very last lap – in fact the very last second – of the session, the lead kept changing. When the time ran off it was Leonard Hoogenboom (Team TKP) setting the pace by a time of 57.390 seconds. By a perfect a last minute attack the Dutchman pushed Estonia's Kaspar Korjus (Aix Racing Team) and Turkey's Berkay Besler (Mehmet Besler) back onto second and third place. Nicolas Schoell (Strawberry Racing), who had set the best time in the first qualifying group, had to be satisfied with fourth place in the merge, while Frenchman Florian Venturi (Venturi Christelle) complemented the top five positions.
In the gearbox category of the DD2 Edward Brand (CRG SPA) did a brilliant job in the qualifying session. The former senior driver proved his DD2 skills immediately and set the pace by a clear best time of 56.356 seconds, being remarkably faster than his chasers. Those were the local heroes Caballero Dalmau (CRG SPA) and Cristobal Garcia (CRG SPA) in second and fourth place. Especially Garcia left an outstanding impression as he equally was placed best Masters in the grid. Meanwhile Switzerland's Kevin Ludi (Spirit Racing) followed in fourth place ahead of Sam Smelt (Strawberry Racing) from the UK.
Having finished the first stage of qualification, the next level is to come on Saturday. All told 15 qualifying heats are on the agenda, eventually setting the ranking for the final's grids on Sunday. More information regarding reports, photos, results and live TV stream are available on the official websites www.rotaxmaxeurochallenge.com or www.telemundi.com.