Sofina Foods Florida Winter Tour Presented by Fikse Wheels Completes Qualifying for Round 2 of the ROK Championship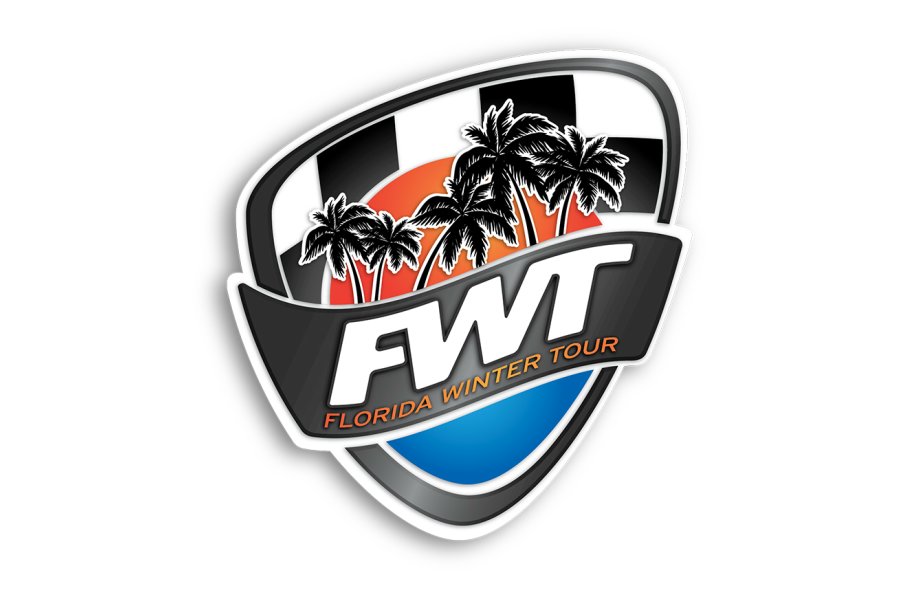 The second round of the Sofina Foods Florida Winter Tour presented by Fikse Wheels is well underway at the beloved Ocala Gran Prix for the ROK Cup USA championship. Drivers across the six featured classes have set the grid through qualifying as the event moves into the following heat races.
AM Engines Micro ROK features a stacked class with over 30 young drivers competing for the win. After an impressive victory at the first round of the Sofina Foods Florida Winter Tour in Homestead, BENIK driver Oliver Denny put himself on pole by just over a tenth of a second over Nicholas Terlecki and Jeremy Fletcher.
Oliver Denny (41.015)
Nicholas Terlecki (+.148)
Jeremy Fletcher (+.177)
Brent Crews (+.187)
Connor Zilisch (+.233)
Ocala Gran Prix Mini ROK qualifying was an exciting display for the racers as they set the grid through qualifying. Tyler Maxson was the fastest Mini ROK driver throughout the split class, followed closely by Reece Gold in second and Matheus Morgatto in the third position. Homestead winner Derek Carmenate continues to find the source of the issues plaguing his speed, as he qualifies outside the top-five.
Tyler Maxson (40.105)
Reece Gold (+0.039)
Matheus Morgatto (+.113)
Alessandro De Tullio (+.168)
Jak Crawford (+.186)
Orsolon Racing Junior ROK saw Ocala Gran Prix driver Mathias Ramirez put down consistent and fast laps as he pushed his Tony Kart to the top position. Tyler Gonzalez and round one winner Michael d'Orlando were split between a tenth of a second as they complete the top-three.
Mathias Ramirez (37.352)
Tyler Gonzalez (+.116)
Michael d'Orlando (+.129)
Nicholas d'Orlando (+.152)
Mathew Latifi (+.225)
Bordogna Racing Engines Masters ROK was a tight qualifying session as the top-two drivers swapped positions frequently before coming to the checkered flag. Anthony Honeywell eventually captured pole position on his Praga chassis, just half a tenth over Evandro Di Mateo, with Adam Pettit rounding out the top-three.
Anthony Honeywell (38.268)
Evandro Di Mateo (+.037)
Adam Pettit (+.079)
Andre Duek (+.191)
Daniel Rieger (+.308)
Piquet Sports Senior ROK was Kyle Kirkwood dominating the field at his home circuit, scoring pole position in the qualifying session. The Ocala Gran Prix driver was over a tenth of a second per lap faster than Luis Jose Forteza, and a full three tenths faster than third position of Victor Franzoni.
Kyle Kirkwood (36.799
Luis Jose Forteza (+.138)
Victor Franzoni ( +.352)
Mauricio Hernandez (+.437)
Ryan Norberg (+.475)
Deuk Spine Institute ROK Shifter round one winner Austin Garrison was the fastest driver during qualifying, just nudging past Floridian native Oliver Askew and Florida Winter Tour veteran Danny Formal.
Austin Garrison (35.638)
Oliver Askew (+.022)
Danny Formal (+.106)
Collin Daley (+.222)
Gianfranco Mazzaferro (+.334)
Deuk Spine Institute ROK Shifter Masters driver Scott Davidson led the field, followed extremely closely by Michael LeGrand and Victor Jimenez.
Scott Davidson (36.537)
Michel LeGrand (+.051)
Tyler Guilbeault (+.172)
Victor Jimenez (+.174)
Christian Bartz (+.338)
Full results can be found at MAXSpeedEntertainment.com. Catch all the action live at http://bit.ly/1mDVTsQ and at Motorsport.com.