WKA Gold Cup Jacksonville Entry Form Now Online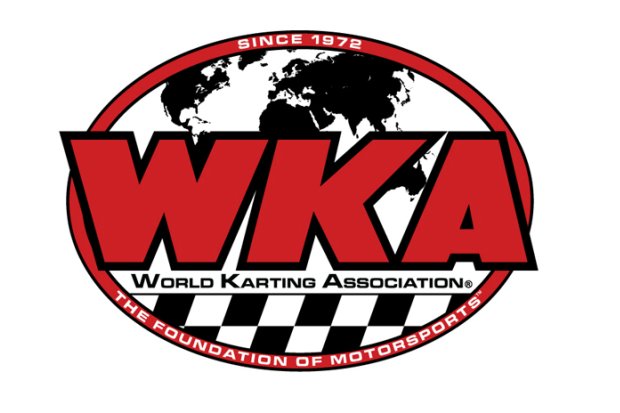 The series of discussions, dating back to the September, 2015 season finale in Barnesville, Georgia for the RLV Tuned Exhaust Products Gold Cup Series has netted some major results and advancements heading into the 2016 national racing season for the top 4 Cycle Competitors in America.
With the major topic of discussion being a potential increase in fees for the overall betterment of the program moving forward, WKA Officials have devised a plan in which every participating national points class will have something bigger and better to run for in the New Year.
Falling in line with the financial tier system that is currently utilized by the Bridgestone Manufacturers Cup Series with great success, competitors in the Gold Cup Series will also follow the same formula, based on their status of Trophy or Pro Class.
Starting with the Senior Pro Gas Medium, Heavy, and LO206 classes, competitors will pay a Tier 1 fee of $265 per class, which includes their practice fee per class as well. The end result of this fee will net drivers in each of these classes the opportunity to come away with a $500 payday for the weekend per class as the best overall finisher. 2nd place overall will come away with a $250 payday with third place receiving $100. The top 3 in all classes will still receive awards each day as well.
The same formula will also be in place for Junior Pro Gas Lite and Heavy competitors, sporting a $265 Tier 1 Entry Fee, with the top overall finisher receiving $500 to win with $250 for 2nd and $100 for 3rd per class. Competitors in the Junior LO206 Class will fall into the Trophy Class category, which will sport a different entry fee, as they will not be eligible for a purse payout.
Drivers in the Sportsman Pro Gas Heavy class will also run for a $500 to win payout, with $250 for 2nd, and $100 for 3rd. Sportsman Pro Gas Lite and Sportsman LO206 competitors will fall into the category of a Trophy Class.
So in all, 6 classes will be vying for $500 to win paydays, with $250 for 2nd and $100 for 3rd.
Tier 1 Fees for the Trophy classes will be set at $215, which, going by last years Tier 1 system, is no more than a $15 increase per class. However, competitors in Trophy classes also have a shot at $100 to the overall class winner, if their classes entry count exceeds 10 or more entries for the weekend. The classes that will be listed as Trophy Classes include:
Kid Kart
Sportsman LO206
Sportsman Pro Gas Lite
Junior LO206
Masters LO206
Additionally, the Friday Night Shootout Races for Sportsman and Junior Pro Gas Classes will still take place, with competitors racing for a $200 to win payday for 10 laps of racing, with $100 for 2nd and $50 for 3rd. Trophies will again be available for the Top 5 finishers, with the Entry Fee remaining at $25.
The Senior Pro Gas Money Race will also remain intact with competitors running their unique event with a 75% payback based on class participation. Entry Fee will remain at $50 for the event, not only giving drivers additional track time, but yet another shot at some great purse money before the weekends activities get underway for the points classes.
On top of this, the 2015 Year End Awards Presentation, scheduled to take place at the season opening event April 15-17 at 103rd Street Sports Complex in Jacksonville, Florida, will also mark the return of Champions Rings to all the 2015 National Champions as well.
Sponsors are lining up fast for what is looking to be an awesome season of racing for Americas premier 4 Cycle Sprint Series, including major participation from Briggs and Stratton, as well as Brads Heating and Cooling, Coyote Motorsports, Mikim Motorsports, new sponsors Water Medic, Boon and Sons, Jim's Marine, Trackside Kart Supply, Inferno Racing Clutches, and MattMillerracing.com. Additionally, Noram Clutches has signed on as an associate sponsor for the season, with longtime Speedway Dirt Series sponsor Bordeaux Dyno Cams making a run into Gold Cup as well. Many other sponsors are being finalized at this very moment, with 2016 shaping up very nicely.
WKA Welcomes Kelly Frazier to Concords Office Team
World Karting Officials are proud to announce a continued expansion to the Concord, North Carolina office with the appointment of Kelly Frazier to the office staff. A native of Charlotte, North Carolina area, Kelly's knowledge and passion for sports, along with her vast background in office administration, as well as top notch customer service, add to a trio of personnel already in place that has well served the needs of the karting community.
"We are very excited and thrilled to add Kelly, only a year after hiring Buddy Long as yet another excellent customer service representative to the WKA Family" stated WKA President John Ferris. "Led by our Office Manager Marie Borsuk, her sister Jeanne Harrison, who serves as WKA's Membership and Points Administrator, among many other duties, the team in place at this time is one of the strongest in the history of the organization."
Kelly began her initiation process into the World of Karting Monday, February 8, and is excited to dive into her new career with the World Karting Association. Kelly can be reached at (704) 455-1606 ext 114, or by emailing her at Kelly@worldkarting.com.
WKA extends First Tier Entry for Mooresville Winter Cup
WKA has announced that they will extend the first Tier date for the the Mooresville Winter Cup. The new date will be February 19th. We had a great turn out this past week in Jacksonville. We look forward to seeing you at GoPro Motorplex.