NF Sports Wins Again at the Florida Winter Tour
With six drivers racing with the team at the "Rok Cup", Brazilian De Lucca is P1 in one of its Heats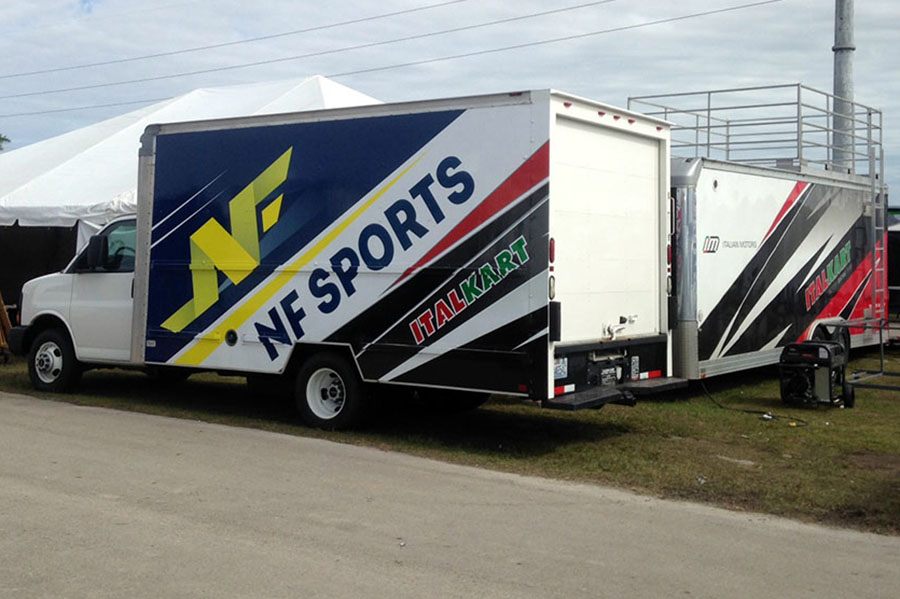 The 2016 season started as intense as it had finished last year for NF Sports. The Brazilian/ North American based team was once again a protagonist, this time at the Florida Winter Tour, at Homestead. In total, more than one hundred and seventy drivers were registered for the "Rok Cup".
Equipped with the Italian-Canadian chassis Italkart the NF Sports drivers were among the fastest at the track. However the team's highlight of this week was without a doubt the Mini Rok driver Enrico De Lucca who collected a victory in one of the Heats and was almost always in top positions during practices and Heats.
The extremely unstable weather conditions during the entire weekend produced many unfortunate surprises. As a result, many of the team's drivers were unable to perform their best.
"The team had a strong season beginning with De Lucca. The weather instability brought some of the races into a lottery and it affected some of our drivers. NF Sports had strong contenders in each of the classes we participated and their lap times are real proof of the competitiveness of our equipment. We are now very optimistic for the next round at Ocala," concluded Bruno Fusaro, team owner with Andre Nicastro.
NF Sports will be attending every round of the Florida Winter Tour. For those who are interested on the team's "Arrive and Drive" program please visit www.nfsportsusa.com
Follow our team in Facebook: www.facebook.com/nfsportsusa