WKA GoPro Mfg Cup Entry Blank Now Available Online, LO206 Senior Added as Local Option Class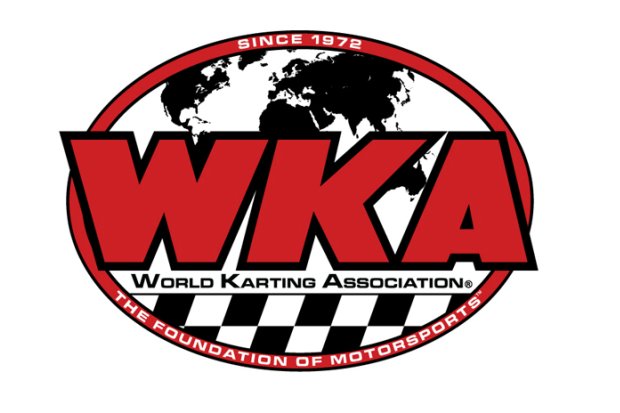 As competitors from the northeast and Mid Atlantic continue to dig out from the first major snowstorm of the season, thoughts of the 80 degree weather from Daytona KartWeek are but a distant memory, as the reality of the winter months of racing kick into full gear.
Not far off in the near future lies spring, and with that, the second major event for the Bridgestone Manufacturers Cup Series April 1-3 at Go Pro Motorplex in Mooresville, North Carolina. Race #2, the Praga North America Nationals, will also mark the first race of the season where the Manufacturers Cup Series breaks away from the Winter Cup program, as 8 national classes, headlined by the KARTSPORT North America Pro IAME Senior group, will tackle the ultra modern Mooresville facility. Also on hand for Race #2 will be:
Allison Racing Engines Yamaha Sportsman
FRANKLINKART.COM Yamaha Junior
Fullerton Karts USA Yamaha Senior
Water for a Cause Kid Karts
CRPRACING.COM Mini Swift
IAME USA East Pro Swift Sportsman
Woltjer Racing Engines Pro IAME Junior
In addition to the 8 national classes, officials at Go Pro Motorplex have requested a LO206 Senior class be added as a Local Option class for this event. Specs for the Class include:
14+ years old
CIK Bodywork/Seat Rules
Briggs Header #557045 with RLV Silencer #4110. KartSport North America will provide these for use, free of charge, for any competitor that want to participate, but don't own this exhaust system. Participants are required to reserve these ahead of time by emailing info@kartsportnorthamerica.com
Sunoco 87 Non Ethanol Fuel, available at track
Bridgestone YLC 450X710 tires
Comet Kart Sales will also be on hand to honor the top qualifiers in competition both days, while Checkered Motorsports will again be the sponsor of the Champions Award, given to the overall top performer in each class from the weekends activities.
Pro Swift Sportsman and Pro IAME Junior competitors will again battle for the top overall prize of $500 to win, with $250 for second and a set of Bridgestone Tires for third, while Pro IAME Senior drivers will again battle for the $1,000 top prize for the weekend, with $500 going to second, and a set of Bridgestone Tires for third.
Activities for the Praga North America Nationals get underway with a full day of practice Friday from 9am- 5pm, with Practice, Qualifying, 2 heat races per class, and a Final, making up the days action on both Saturday and Sunday.
To view the Entry Blank for the Praga North America Nationals, click here.
http://worldkarting.com/downloads/eb-2016/eb.mooresville.mc.2016.pdf