Ohio's Thompson Kart Raceway Completes 2016 AKRA Sprint Schedule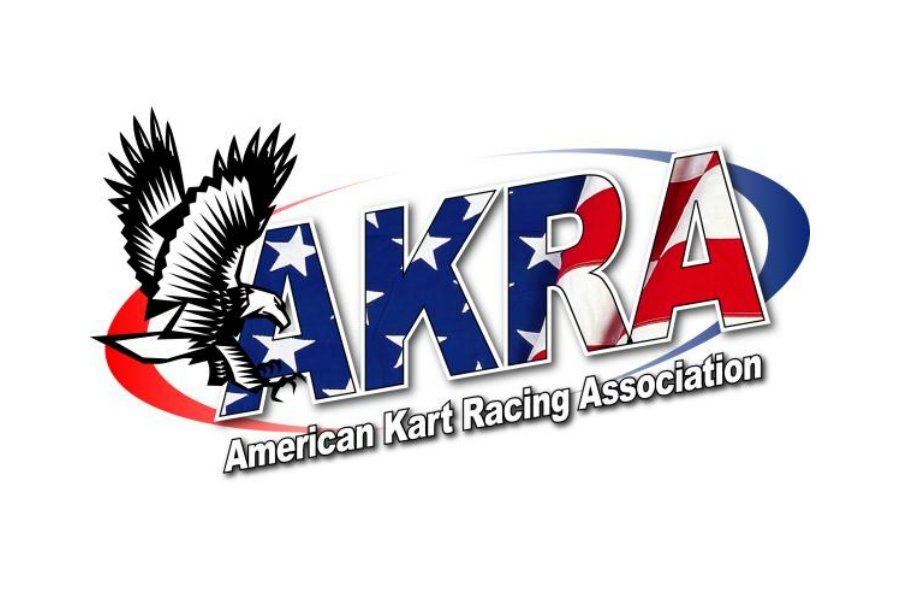 The final piece of the puzzle is now in place for the inaugural AKRA American Sprint Cup Series.
Last week AKRA and the Championship Kart Racing Association (CKRA) reached an agreement to secure Ohio's Thompson Kart Raceway as Round Two of the American Sprint Cup "Northern Tour," slated for July 29-31. Thompson Kart Raceway is located about an hour east of Cleveland, Ohio, and hosts the CKRA club series.
Visit CKRA's official website at http://ckra.org/.
CKRA and AKRA will work together to host and promote the event. AKRA Northern Tour classes will compete Saturday and Sunday. CKRA plans to offer practice Friday and racing under the lights Friday night for a handful of classes.
Thompson becomes the seventh venue AKRA has confirmed for the inaugural American Sprint Cup Series with three tracks in the North, three in the South, and the October 21-23 Grand National Championship at 103rd Street in Jacksonville, FL.
The three-race Northern Tour schedule is now set.
Round 1: June 3-5 – Genesee Valley Kart Club; Avon, NY
Round 2: July 29-31 – Thompson Kart Raceway; Thompson, OH
Round 3: August 26-28 – Nicholson Speedway; Chestertown, MD
Like the "Southern Tour," any driver attending all three Northern Tour events will be eligible for an inaugural AKRA American Sprint Cup Grand National Championship, which will be decided October 21-23 at 103rd Street Sports Complex in Jacksonville, FL. A driver may also mix Southern and Northern Tour events to become eligible (example, driver competes in two Northern and one Southern Tour event).
At Jacksonville, each class's best eligible finisher will win the Grand National Championship and be presented with a formidable awards package that we're working to develop.
AKRA American Sprint Cup Director Keith Shampine commented.
"Thompson and CKRA fit our program nicely. There is a current operating club at the Thompson track and this is consistent with the other tracks in the North we're attending. We hope bringing the American Sprint Cup Series to Thompson will entice local club racers to compete against different racers from across the region who they normally would never race against.
"It's our hope that sprint karters from across the region will support this series and the respectable distances between events that we've tried to establish. And if a racer is interested in competing for a national championship and some nice awards, they'll have the opportunity to do that in October at Jacksonville."
Entry fees and an official class structure will be announced soon. The entry blank and online registration for the June 3-5 Northern Tour Round 1 at Avon, NY, will be released in the coming weeks.
Our proposed "Northern Tour" class structure is as follows:
Kid Kart (Comer or LO206; class will be split if needed)
206 Cadet 265#
TaG Cadet Restricted 225#
TaG Cadet Unrestricted 245#
Yamaha Cadet 235#
206 Junior 310#
Yamaha Junior 310#
206 Medium 350#
206 Heavy 375#
206 Masters 390# (age 35 and up)
Pro Gas Animal 375#
Stock Animal 375#
Yamaha Senior Can 360#
TaG Senior
TaG Masters (age 35 and up)
206 Senior Heavy Weight Adjustment
We have opted to change the 206 Senior Heavy minimum weight from 390# to 375#. The 375# weight has proven to be the preferred weight for Senior Heavy divisions in Southeast sprint racing, which prompted the change. We received many requests for this adjustment and we're working to suite our customers and the best interest of the program.
The 206 Masters weight will remain 390#. This class is open to drivers age 35 and up.
The 206 Medium weight will remain 350#. We believe this weight best suits teenage racers recently moving up from Junior, many whose bodyweight is 150 pounds and less.
Pre-registration is now open for the Southern Tour opener at Kershaw. Click here for online pre-registration.
Direct questions to Keith Shampine at 704-662-5350 /  keithshampine@gmail.com or Bill McCutcheon at 704-764-8138 / billmcfast@aol.com