Great Start for Maranello Kart North America: Robert Wickens Takes the Win in DD2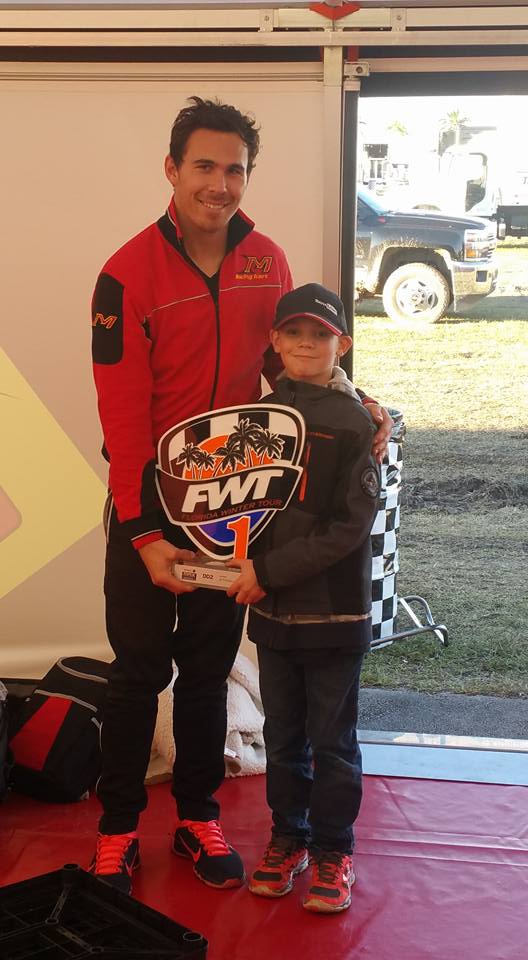 Maranello Kart and Robert Wickens took the win in DD2 at the first round of the Florida Winter Tour held in Homestead. Luke Chudleigh claimed a great fourth place. Marcello Paniccia among the protagonists of Micro Max.
Maranello Kart's season 2016 has started on a high in USA thanks to the very good victory secured by Robert Wickens in Miami, where he has been competing in the first round of the Florida Winter Tour of Homestead with team Maranello North America.
Robert Wickens, the 26 years old Canadian driver that has been among the top names of karting for quite some time and now is an appreciated DTM driver racing with Mercedes, has been the great protagonist of the first round of the Florida Winter Tour in the Rotax weekend. He dominated the DD2 Final on the new Maranello RS11 chassis, managing quite easily to keep at bay Oliver Askew's comeback, while Christian Munoz secured P3.
Great race also for the other Maranello driver, Luke Chudleigh who ended fourth after holding P2 for several laps. Former F1 driver Rubens Barrichello has also been on track and ended sixth behind Marco Signoretti. John Cariati (Maranello Kart) claimed fourth in DD2 Masters.
Robert Wickens leads the charts at 525 points after the race of Homestead and is followed by Oliver Askew at 448 and Marco Signoretti at 437.
The performance of the very young Marcello Paniccia, on track with Maranello Kart in Micro Max, is also worth mentioning. He has also been in fact a protagonist of the Final before being involved in an incident with 6 laps to go, while Justin Ovejero ended 21st in Senior Max.