Karting Front and Center for Saint Louis Auto Show
Gateway Kartplex providing arrive-n-drive rides inside Edward Jones Dome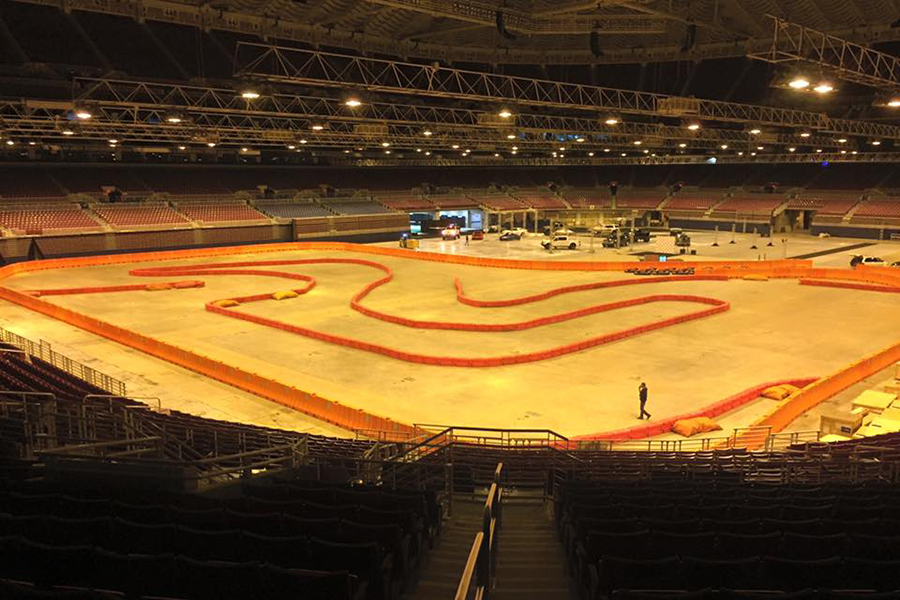 Karting in front of the public is something that has become a necessity and a major focal point for the growth of the sport – dubbed the biggest secret in motorsports. The Gateway Kartplex facility is taking their product on the road and inside the dome for this weekend's Saint Louis Auto Show beginning Thursday, January 28 and running through January 31.
The Gateway Kartplex has brought over 2,400 feet of barriers from its location in Madison, Illinois 5 miles west to inside the Edward Jones Dome to provide show attendees a chance to experience the thrill of getting behind the wheel of a Sodi GT-5 Gateway Pro Kart.
Speaking with Margay Racing's Greg Dingness, they will have a fleet of new karts on display to help educate people about the sport and becoming part of the karting community. A possible Ignite demo race is also in the works, which may include some of the current Ignite owners from the Kartplex to show what real racing looks like. The karting experience will be available for ages 14 & up at $15 per drive.
Head over to gatewaykartplex.com to find out more about this new and growing facility and visit Margay.com for more about the popular Ignite kart package.