Support Needed for Karting Family Member Todd Edgington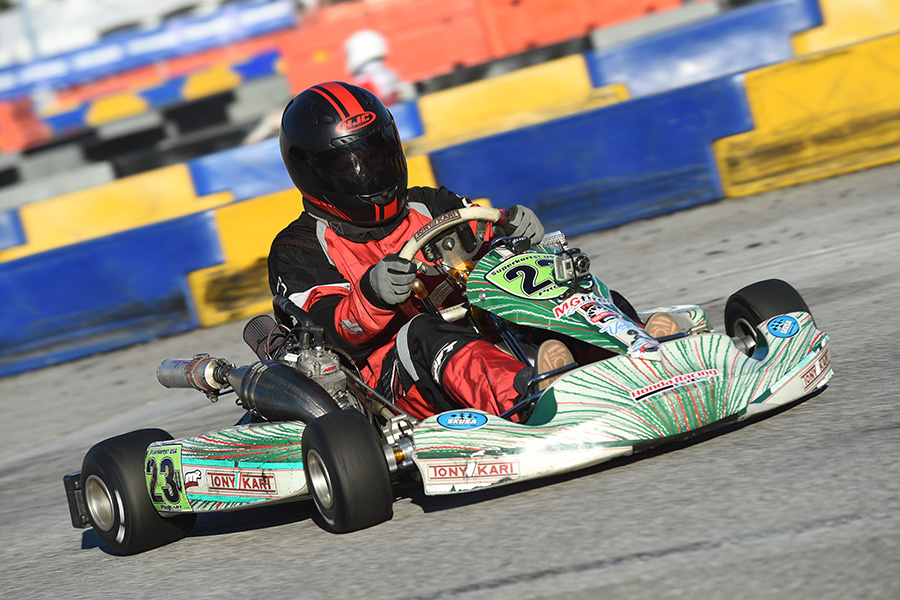 Todd Edgington (Photo: On Track Promotions - otp.ca)
Utah kart racer Todd Edgington was recently injured while swimming and diving during a vacation on the Big Island of Hawaii. After his wife and daughter brought him back to the shore, doctors along the beach were able to tend to him until paramedics arrived on the scene. Todd was flown to Oahu and is in the ICU at Queens Medical Center.
Doctors have determined Edgington broke his C2 vertebra in his neck and fractured his C3 vertebra. The medical staff have him on a breathing machine, keeping him sedated most of the time to keep him comfortable. He is communicating with doctors and family by blinking his eyes for yes and no questions. Movement is limited to shrugging his shoulders and no other feeling at this time. He is also under watch for a possible stroke and pneumonia.
Edgington is a regular competitor at the Utah Kart Championship program at the Utah Motorsports Campus (formerly Miller Motorsports Park) and seen racing at the Superkarts! USA Pro Tour with the MSquared Karting group. His karting began in the 1990s at Wasatch Race Park competing in the 80cc Shifter class, following the UKC program to the Black Rock Raceway in the early 2000s before MMP was built. Edgington was the pole sitter for the main event at the SKUSA SuperNationals in 2009, placing fourth at the checkered flag.
The family is asking for your thoughts, as well as donations of any type to help the family during this time through a GoFundMe page.
Please follow and like us: