EKN Product Spotlight: KG Nitro Airbox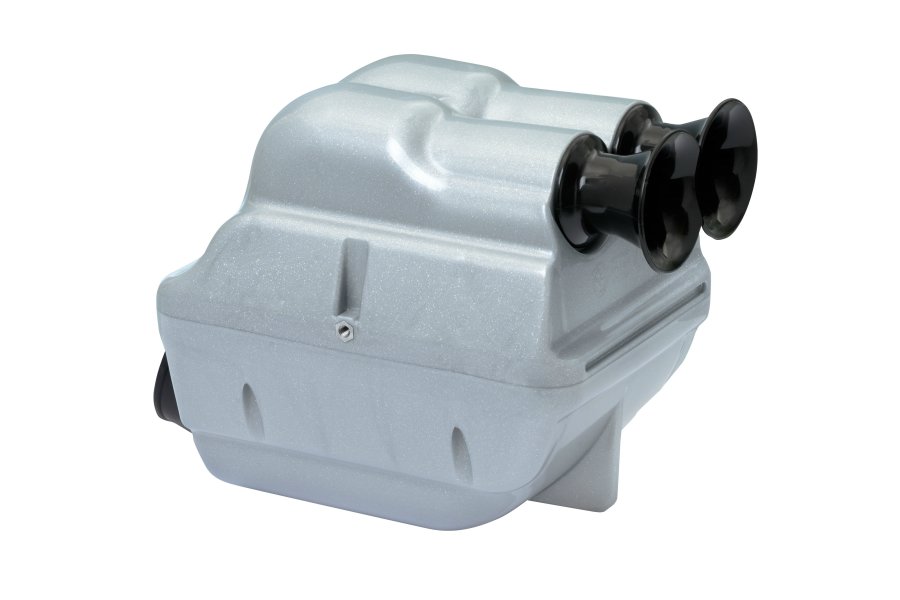 Many of the products that you see being used throughout the world, and here in North America, are manufactured in Italy. The percentage of these components that carry the KG name is certainly significant. Based in the northern portion of Italy, west of Milan, KG produces a wide variety of pieces strictly for the karting market. Bodywork components are among the most popular product that you'll see carrying the KG label, in addition to steering wheels, fuel tanks, radiators, and other accessories. KG manufactures airboxes, as well, and their newest model – the Nitro – is now homologated for CIK-FIA competition.
The Nitro comes in two versions – one with a 23mm inlet (7/SA/24) for the new CIK 'OK' engines and TaG motors, and a second with a 30mm inlet (8/SA/24) for KZ and other shifter engines. The design is based on testing that has resulted in unmatched performance at any RPM level. The high capacity, high quality internal filter provides maximum engine protection. Nitro is developed with the concept of producing a high level of noise reduction without losing the performance in the engine. A specifically designed rain cover makes wet weather racing much easier, as the cover is built for the Nitro airbox itself. As with any KG product, the Nitro airbox is manufactured with the highest quality and detail in design, construction and performance. A new airbox cradle (AC.034) has also been developed to fit the Nitro airbox (sold separately), and can fit other airbox models that sit in a similar position.
The new Nitro airbox and accessories will be available here in North America within the next two weeks. Be sure to visit www.kgkarting.com or email kgusa@kgkarting.it to find out where you can purchase the new Nitro airbox and all of the other great products from KG.