Kosmic Kart Racing Department Signs Seven Pilots for 2016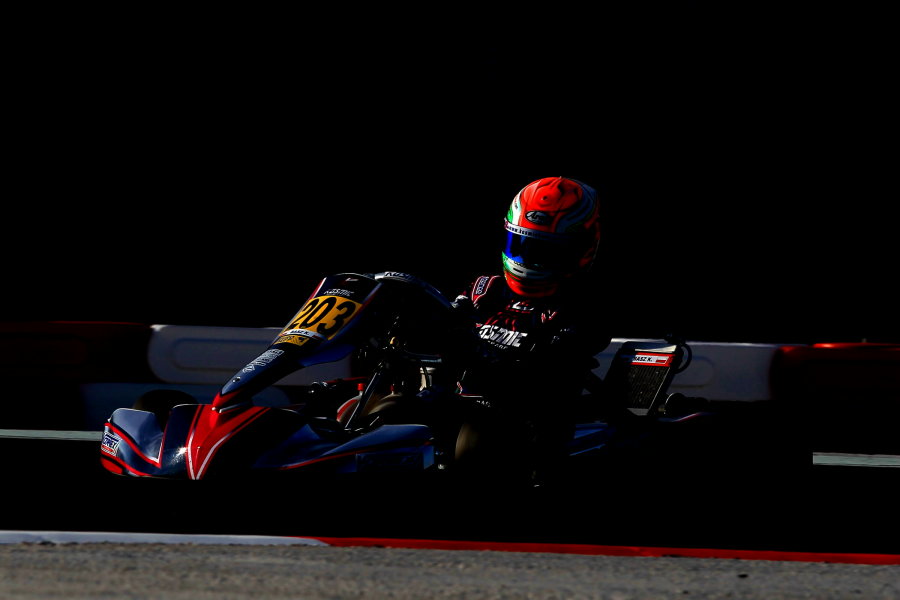 Seven are the Kosmic Kart Racing Department's drivers
World Champion Basz and the experienced driver Hajek will drive the "Blue" patrol made up of Backman, Weerts, Milell, Pourchaire and Chappard.
The world champions Mercury MY15 and Lynx MY15 chassis powered by Vortex will be the key points to aim for the top
The race calendar of the Racing Department
Patrik Hajek's arrival has come shortly before the celebration of our lineup of drivers for the 2016 season. Alongside the World Champion for KF class, Karol Basz, in the new OK category, we will put on the track the fifteen-year-old Swedish Noah Milell Noah, coming from KFJ. Among the youngest emerging OKJ drivers, alongside the Belgian Charles Weerts, already our driver in the two previous seasons, we will have two new arrivals, Théo Pourchaire and Franck Chappard. Pourchaire comes from Mini class, the category in which he has achieved several successes in the league of his own country, France. Also Chappard is French and he can boast excellent results obtained in promotional categories of his country, furthermore he has a year of experience in KFJ category.
In KZ category, next to Patrik Hajek we will have the welcome confirmation of Andreas Backman. The latter has built a positive experience last season and will be able to reap the benefits of his work. The Racing Department will provide its drivers with the World Champion chassis in office, the Mercury MY15 and Lynx MY15 chassis, driven by top of the range Vortex engines, recently homologated, DDJ, DDS (respectively for OK and OKJ categories) and RVZ (KZ category).
The challenge we are about to start, whose official start will take place the first week of February, with the first WSK Series, is exhilarating. The Racing Department boasts the title of World Champion in KF class and everyone is aware that last season performances are a difficult goal to match, but not impossible. Besides being involved in all the most important WSK Series events, our drivers will aim at the top of the prestigious CIK-FIA competitions.
Kosmic Kart Racing Department's DRIVERS 2016
Name Country Category
Patrik Hajek Czech Republic KZ
Andreas Backman Sweden KZ2
Karol Basz Poland OK
Noah Milell Sweden OK
Charles Weerts Belgium OKJ
Franck Chappard France OKJ
Théo Pourchaire France OKJ
International competitions which will be attended by the Tony Kart Racing Team in 2016
European Championship. 24th April – Essay (F) KZ and KZ2 (1° rnd)
European Championship. 15th May – Zuera (S), OKJ (1°rnd) and KZ (2° rnd)
European Championship. 5th June – Adria (I), OKJ (2°rnd) and KZ2 (2° rnd)
European Championship. 26th June – Portimao (P), OK (1°rnd) and OKJ (3° rnd)
European Championship. 31st July – Genk (B), OK, KZ, KZ2 (3°rnd), OKJ (4°rnd)
World Championship. 4th September – Kristianstad (S), KZ
CIK-FIA Int. Super Cup. 4th September – Kristianstad (S), KZ2
World Championship. 19th November – Bahrain (BH), OK and OKJ
WSK Champions Cup.
WSK Super Master Series
6th March, 7 Laghi Circuit
20th March, Naples Circuit
3rd April, La Conca Circuit
22nd May, Adria Circuit
WSK Final Cup
2nd October, Adria Circuit
Winter Cup
21st February, South Garda Karting, Lonato (i)
Please follow and like us: