Syd White Memorial Enduro Set for Mid-February Date
Registration now open for fifth running of annual Monterey event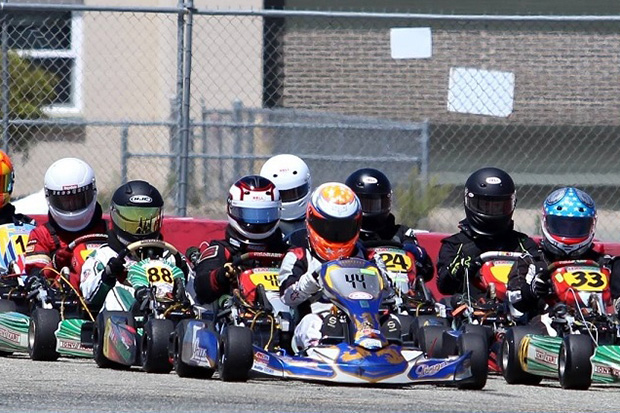 The Syd White Memorial Enduro is primed to be one of the best and most unique events of the 2016 season
With the start of the 2016 season now bearing down on the West Coast, it's once again time for one of the largest and most unique four-cycle racing event of the year – the Syd White Memorial Enduro.  The fifth edition of this event is set for February 13-14, and is hosted by Monterey Bay Karters at the Marina Airport in Marina, California. Event registration is now live and the team entry fee for early birds is set at $200.
The race promises to bring some of the most fun and close racing available to Briggs & Stratton kart racers on the West Coast. Briggs Racing has once again stepped up to support this event by providing free practice to the first 32 teams that sign-up for the event by January 31, 2016. This four-hour team endurance race also marks the first event utilizing the new Evinco tire and will be a testament to the performance of the Evinco product line. Four different classes will be run within the race, including World Formula, World Formula Masters, LO206 Senior and LO206 Junior 2.
This unique event is not only about speed, but consistency, pit strategy and luck.  Qualifying will be run by averaging out the best times recorded by two team members, setting the grid for the Le Mans-style start.  As with any endurance event, pit strategy and racing consistency will be a huge factor in bringing home the win.  The Syd White Enduro promises again to be one of the most fun and exciting karting events of the year.  Practice and qualifying are set for Saturday, February 13 and the race will be in on Sunday, February 14.
EVENT INFORMATION:
Classes:
World Formula
World Formula Masters
LO206 Senior
LO206 JR2
Event Specs:
– Four-hour Team Endurance race
– Five karts will be required to make a class
– Two to four drivers per team
– Maximum of four (4) pit crew members per team
– 35 teams allowed
– Event tire is Evinco Blue
– Prizes will be awarded for all classes
For registration, event rules and more, visit our website www.montereybaykarters.com
Please follow and like us: