Kosmic Kart Racing Department Signs Hajek as KZ Driver in 2016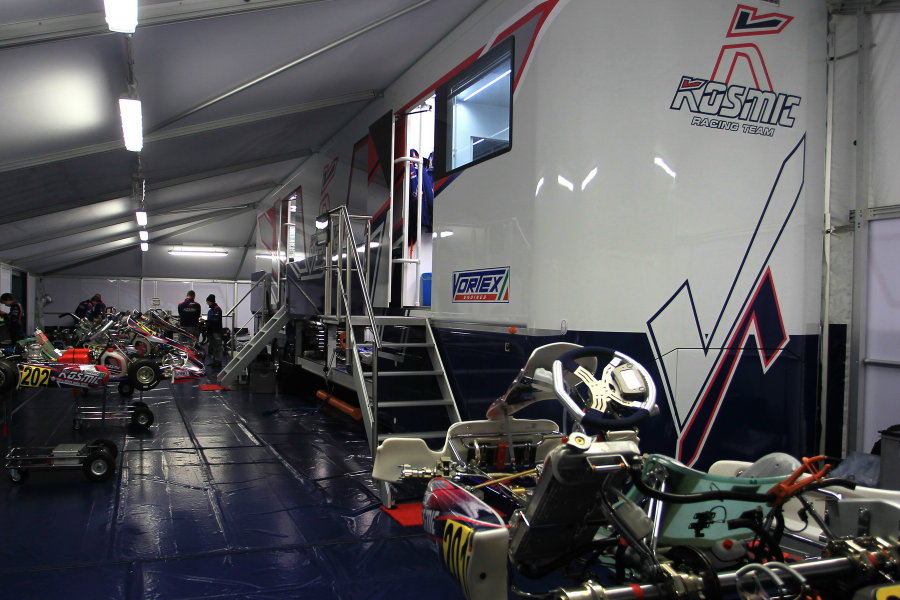 We are pleased to announce that our new driver for 2016 season in KZ category is Patrik Hajek.
We have reached a positive agreement with the fast driver of the Czech Republic that includes Patrik in all CIK-FIA and WSK Series competitions reserved to the master class. Hajek will enrich the already talented list of the Kosmic team's drivers. We are confident that his talent is an added value that will emphasize the quality and performance of our Kosmic Kart-Vortex material. For Hajek this is a coming back to the OTK family, since his victory in the Rok Cup International Final 2007 launched the twenty-five-year-old driver of Prague to the summit of the international karting. Always at the wheel of a Tony Kart-Vortex, Hajek almost won the European KZ2 title in 2009 and gained the victory, in 2010, of the Winter Cup. Patrik will have a Kosmic Kart chassis powered by the new Vortex RKZ engines.
Olivier Marechal – Kosmic Kart Racing Department's team manager
"We have reached the agreement with a top driver and we aim to take the first positions in KZ category during the whole season. Already in 2015 we did a good job in KZ and we won the World Championship in KF. These results have simply increased our already great desire to win. In KZ class we will have the new Vortex engine, a formidable and additional weapon to the team and drivers. And thanks to the Kosmic-Vortex combination and Patrik's talent we will be able to achieve very good results in 2016. "
Patrik Hajek – Kosmic Kart Racing Department's driver
"I am happy to join again the family. I know the working environment and I am aware of the great quality of the technical material I will have as well as the value of people with whom I will work. It's always been my dream to become an official driver of this team and working with the karting's largest company. The goal is one and only, to point to the victories, no others!"
Please follow and like us: