Phil Giebler Racing's Carter Williams Takes Two Crowns, Tatikian, Hays Capture One Each in Superkarts! USA 2015 Campaign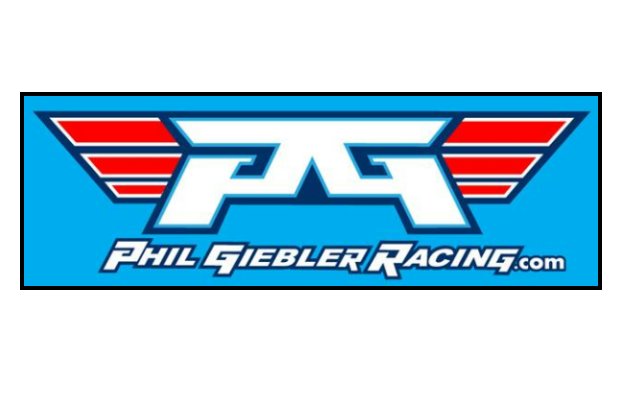 Phil Giebler Racing's Carter Williams drove to a pair of championships and Vatche Tatikian and Nicky Hays earned one apiece in Superkarts! USA series in 2015.
Williams of Clovis, Calif., earned the crowns in the five-event Fikse Pro Tour and the six-event California ProKart Challenge, two of America's most competitive karting series, in the S2 Semi-Pro Stock Moto shifter class. Tatikian of Altadena, Calif., won in TaG Master and Hays of Huntington Beach, Calif., in TaG Junior in the California PKC. The 34-year-old Tatikian also finished third and Hays was fifth in the Pro Tour.
"I am ecstatic about winning the Pro Tour national championship this year," Williams said. "It is my first in SKUSA after coming so close in the past. My season was even more exciting winning the Pro Tour and ProKart Challenge championships together."
The 17-year-old Williams won the Pro Tour features at Glendale, Ariz., was fifth and 11th at New Castle, Ind., and clinched the title by finishing 14th in a 40-kart field in the SuperNationals in the season finale in Las Vegas, Nev. Williams won by 47 points, 1,071-1,024, over runner-up Miguel Lopez of Texas.
In California PKC, Williams dominated with four victories and a second.
"In all, it was a great season," Williams said. "Next year, we plan on running in S1 Pro Stock Moto. I am super excited to see what next year has in store."
Tatikian drove to his first victory in TaG Master in the PKC feature at Willow Springs in Rosamond, Calif., on March 7. He added a trio of thirds, a seventh and a 10th to win the title.
"It was the focus and never-give-up attitude in all the ProKart Challenge races that I didn't win that won the championship for me," Tatikian said. "I won the championship by just five points, which is the difference of one position in any heat or main race out of the 18 we had."
Tatikian secured third in the Pro Tour points by finishing sixth in the SuperNationals. He had a pair of fourths, a sixth and a 13th in the other four features.
"I had a different approach to the Pro Tour than I did in the PKC series," Tatikian said. "I knew there was a lot of talent and experience I could learn from in this series. My goal was to be as consistent as possible and get used to racing in the top five at every race. And that is what I did and it resulted in a third-place finish at the end."
The 14-year-old Hays had three victories, two thirds and a seventh in California PKC. It was his second straight season winning a PKC championship. He won in S5 Junior Stock Moto in 2014.
Hays had finishes of second, 12th, 13th, 16th and 21st (in a feature with 40 starters in the SuperNationals) in the five Pro Tour features and finished fifth in the national championship.
"Nicky had an outstanding season in both the ProKart and Pro Tour championships," team owner Phil Giebler said. "He'll be moving up to SKUSA's TaG Senior in 2016 with a lot of momentum."
Ethan Wilson of Campbell, Calif., finished ninth in the Pro Tour points despite not entering the opening two events of the season. He was third in both rounds at New Castle and 15th in the feature at the SuperNationals. Wilson drove in one PKC event, finishing second in the feature at the Streets of Lancaster (Calif.) Grand Prix.
"Ethan continued to show why he is a championship-caliber driver in a partial season," Giebler said.
Williams, Hays and Tatikian combined to give Phil Giebler Racing eight victories in the California ProKart Challenge and Williams' two in the Pro Tour raised the 2015 total to 10.
"We continue to develop great talent and that's reflected in our 10-win season and many other podiums and top-fives," Giebler said. "We've won 18 championships in the Pro Tour and California ProKart championships since the start of 2010. We've also had 11 runners-up and 12 third places in those two championships during the same six-year period. It's an extraordinary record of excellence that I believe makes us one of the top teams in North America."
Owned by the 2007 Indy 500 Rookie of the Year, Phil Giebler Racing is based in Anaheim, Calif., and competes nationally at the highest level of karting in the United States. Giebler is a resident of Huntington Beach, Calif. The team is the Western distributor of the Daniel Ricciardo Kart and Freeline Kart parts, also uses Fernando Alonso and Tony Karts and is a major dealer of OTK brands FA Kart, Tony Kart, Kosmic and Exprit.
For more information and downloadable photos, visit philgieblerracing.com media kits.
Feature results, SuperKarts USA! SuperNationals XIX, Nov. 22, Las Vegas Convention Center and Westgate Las Vegas Resort & Casino, .84-mile temporary course: TaG Master—6. Vatche Tatikian, Altadena, Calif., 15. Ethan Wilson, Campbell, Calif.; S1 Pro Stock Moto—8. Joey Wimsett, Beavercreek, Ore., 15. Jacob Neal, Sacramento, Calif.; S2 Semi-Pro Stock Moto—14. Carter Williams, Clovis, Calif.; TaG Junior—17. Dick Yu, Hong Kong, 21. Nicky Hays, Huntington Beach, Calif., 32. DNF Ethan Barrett, Laguna Niguel, Calif.; TaG Senior—20. Jurong Chen, Shanghai, China, 29. Gino Alfonso-Macauley, Northridge, Calif., 31. Dallas Hollins, Fontana, Calif., 39. DNF Zack Pettincchi, San Ramon, Calif.; DQ Matt England, Phoenix, Ariz.; KZ2—31. DNF Kris Valdez, La Habra, Calif.
Last chance qualifier result: TaG Junior–16. Charlie Jafari, Dana Point, Calif.
Please follow and like us: