MAXSpeed Provides Clarity on Rules and Regulations for 2016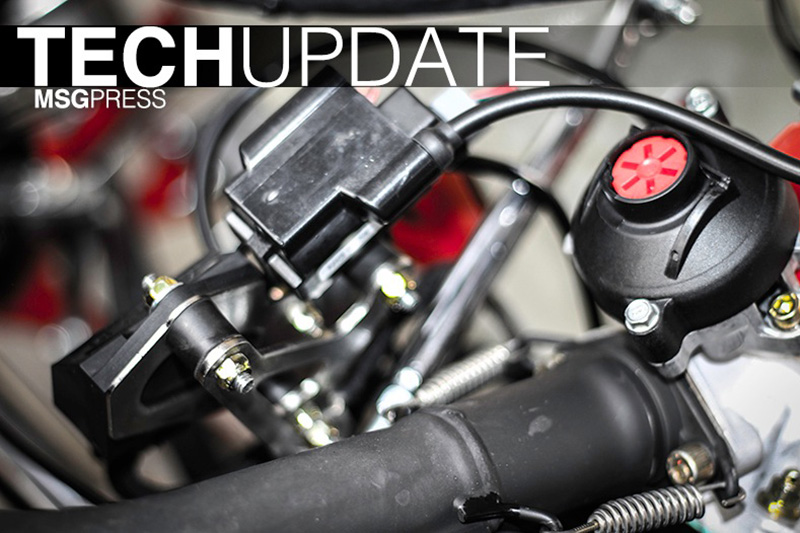 With the 2016 Florida Winter Tour and Challenge of the Americas championships quickly approaching, it is important to update our dealers, service centers and customers with some commonly asked questions we've had in the last few weeks.  We want to communicate and provide an understanding of the rules and regulations with absolute clarity, to better serve our customers.
The United States Rotax MAX Challenge Director, Andy Seesemann and USRMC Technical Director, Kevin Hodge, have answered a few questions to cover these important concerns. After quality feedback and incredible success with the 'new' harness at US Open's Las Vegas Finale and also the Rotax MAX Challenge Grand Finals in Portugal, we can confidently discuss these results with the public.
Customers who own the previous version electrical harnesses can exchange their 'old-evo' harness with the 2016 version commencing at Round 1 of the Florida Winter Tour.   The customer will be required to have their engine serial number, and will trade in their 'old-evo' harness for the new and much improved version.  This applies to ALL customers present at the event.
MAXSpeed Entertainment has also released their 2016 Sofina Foods Florida Winter Tour event schedules, supplemental regulations and a friendly reminder that Florida Winter Tour and CotA always use the previous year's regulations.  We encourage teams and drivers to download and print these documents to better plan their testing days for drivers.
Best regards,
Andrew Campbell
MAXSpeed Group Sales & Marketing Manager
PDF Downloads:
Technical
USRMC Bulletin #9 – Dellorto Ignition System
2015 USRMC Technical Regulations
ROK Cup USA
2016 Rule Book
Homestead Supplemental Regulations
Homestead Event Schedule
Rotax MAX Challenge
Homestead Supplemental Regulations
Homestead Event Schedule
Q & A
Q:  What is the feedback about the new wiring harness & bracket, and will it be legal?
A:     We have received good reports regarding the new wiring harness.  This harness was made in response to some quality issues with the original EVO harness and from what we see, the issues have been solved.  The new harness was utilized at the Grand Finals on all of the karts and I did not hear of one harness issue. For CotA and the FWT, the new EVO harness will be legal, along with the original EVO harness, however it will not be mandatory.  MAXSpeed group has secured a program to ensure a seamless exchange process for our customers, requiring only the 'old-evo' harness and the clients engine serial.
Q:  Are "numbered" cylinders legal and what is the future of their legality?
A:     In the 2015 rules, it was announced that number coded cylinders would not be legal in 2016.  That notice was given in early 2015.  Rotax has not released their  worldwide rules for 2016 yet, but it looks as though they will follow through with that change worldwide.  That being said, CotA and the FWT always follow the previous year's rules, as competitors would not have enough time to properly prepare.  The 2016 CotA and FWT will utilize the 2015 Rotax rules, with a small exception or two, such as allowing the new EVO harness, etc.  What this means is that "numbered" cylinders are legal within the constraints of the 2015 regulations.  Quite simply, "numbers" are not legal in Micro or Mini if the engine is in EVO status, legal if the engine has not been upgraded.  Numbered cylinders are legal in Jr, Sr, Masters and DD2, EVO upgraded or not, through the end of CotA and the FWT.
Q:  Can drivers use old ignition and old carb in Micro, Mini and DD2?
A:     Yes, it's possible to you use old ignition and carb for FWT and COTA on NON-EVO Status engine packages.
Q:     Can we use numbered cylinders in Micro Max & Mini Max?
A:     Only cylinders marked with letters can be used if your engine is in EVO Status.  The same regulations from 2015 in regard to cylinders apply to FWT & CotA.
Q:     Can you use the OLD exhaust with the EVO Status Engines in Mini, Junior, Senior and DD2 – or – can we use the EVO exhaust system?
A:     Yes, you can use version 1 & 2 exhaust however you have to use version 1 & 2 exhaust flange.  Details can be found in the 2015 regulations.
Q:     Can we use both the copper and the Gray Conrod in EVO (Black Case) engines?
A:     Yes, it's legal to use the old conrod in the new 'Black Case' engine cases.