2016 AKRA American Sprint Cup Series Class Structure & Information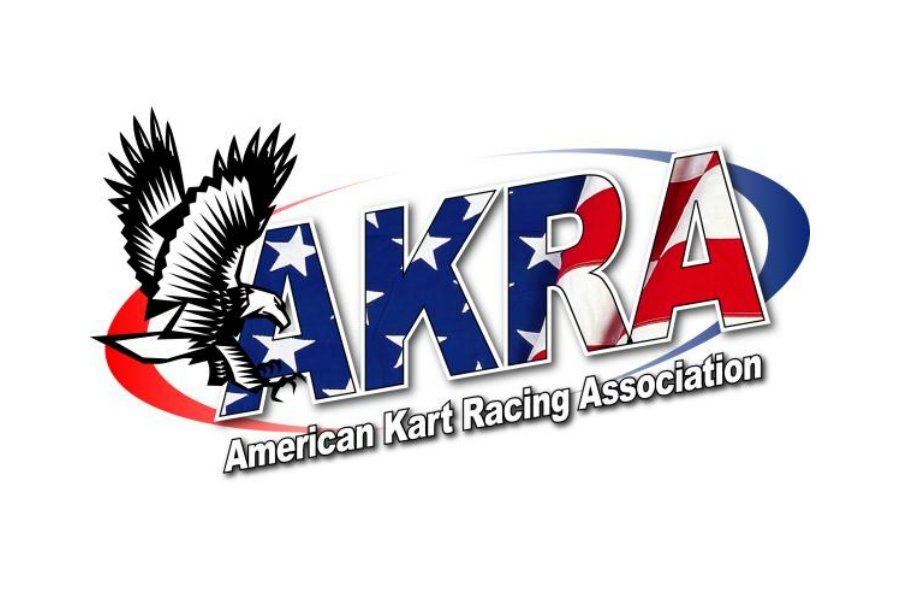 Several press releases have been posted on the new 2016 AKRA American Sprint Cup Series, and now that the three Southern Tour dates are confirmed and the Grand National Championship is slated for October 21-23 at 103rd Street Sports Complex in Jacksonville, Florida, its time to offer racers some more concrete information on the series' rules, class structure and mission.
Our Mission
This program's mission is to promote sprint karting in different areas of the country via well-run, competitive regional-level events at club-supported kart tracks within reasonable distances of racers in each region. It is AKRA's goal to support kart tracks and clubs by bringing a traveling series to their venue in an effort to spark interest in karting in the region and help grow their club participation.
By supporting a regional series, we're giving racers an opportunity to compete for a national championship against drivers from other areas of the country. This year the AKRA Sprint Grand National Championship will be held at Jacksonville.
The New Website
AKRA is proud to debut the new AKRASprint.com website. The site will be used for AKRA Sprint news, schedules, registration, rules and more.
AKRASprint.com will continue to grow throughout the year and also include news, schedules, etc. on the AKRA Road Race Series presented by Vega Tire.
The Program
In 2016 the American Sprint Cup Series will offer at least two regions – the Southern and Northern tours. Officials are working to potentially add a third region for the Midwest. Each region will consist of three events.
The goal of the regional programs is to offer racers well-organized, competitive events that do not include long hours on the highway and multiple days away from work, school and the daily commitments of our regular lives.
The regional programs will work together with a single "national" event we'll offer in 2016 – the aforementioned Grand National Championship in October at Jacksonville. In order for a driver to qualify for an AKRA Grand National championship, a driver must compete in each of the three events in a region OR at least three events between the regions offered (e.g., a driver who runs two Northern events and one Southern would qualify).
At Jacksonville, each class's best finisher in the main event who qualifies through participation in the regional programs will win the Grand National Championship.
EXAMPLE: At Jacksonville in Pro Gas Animal, Driver A wins but only attended one AKRA regional race and Driver B finishes second and ran all three events in the American Sprint Cup Northern Tour. Driver A is the race winner; Driver B is the 2016 Pro Gas Animal Grand National Champion.
Class Structure
The American Sprint Cup Series will consist of both 2-cycle and 4-cycle classes.
While there will be "staple" classes that will be offered in all American Sprint Cup tours, each tour will offer classes that fit the region. The Southern Tour's class structure will not be identical to the Northern Tour's.
All classes that had participation in a region will be offered at the Jacksonville Grand National Championship.
The Southern Tour's class structure is confirmed. Click here to view the Southern Tour's 2016 class structure. The Northern Tour's structure will be announced in early 2016 and will include many of the same divisions as the Southern Tour's, however, there will be a variety of classes offered in the North that are not offered in the South, due to different engine packages, etc. that have a presence and participation in the North.
Tire Rules
Vega is the official tire of the American Sprint Cup Series. The Vega FH will be the spec tire in all 4-cycle classes and all 2-cycle classes except TaG Junior, TaG Senior, and a TaG Masters class, which we plan to offer in the Northern Tour. These TaG classes will have a "limited" open tire rule including Vega, MG, Hoosier, Bridgestone and Mojo.
Kid Kart and Cadet classes will utilize the Vega FH 4.60 on front and rear. All Junior classes will run 4.60 front / 6.00 rear. Senior Pro Gas Animal and senior 206 classes will run 4.60 front / 6.00 rear. Yamaha Senior will run 4.60 front / 7.10 rear. TaG Senior and Masters will run 4.60 front / 7.10 rear.
Five-inch tires only for all classes.
Series Rules
AKRA is working on developing a rulebook and supplemental event rules for the American Sprint Cup Series that will be posted in early 2016.
Two-cycle engine rules will follow the TaGUSA and 4-cycle engine rules will be AKRA.
AKRA officials are excited and looking forward to offering this program in 2016. We're optimistic this series will improve the health of sprint karting in the regions we visit next year, and we're tickled with the support we've already received from racers, tracks, clubs and industry people.
We hope all enjoy a safe holiday season and we're looking forward to posting more exciting news and information on the American Sprint Cup Series after January 1.
AKRA officials are listening and we want to hear from you! If you'd like to share your thoughts on the new American Sprint Cup Series, contact AKRA's Keith Shampine at 704-662-5350 / keithshampine@gmail.com or Bill McCutcheon at 704-764-8138 / billmcfast@aol.com.
Direct AKRA Road Race Series questions and comments to Bill McCutcheon or Van Gilder at 229-848-0483 / vanelite@live.com