Superkarts! USA Tech Update: Stock Moto Engine Claim Rule
Valuable customer input and feedback results in immediate response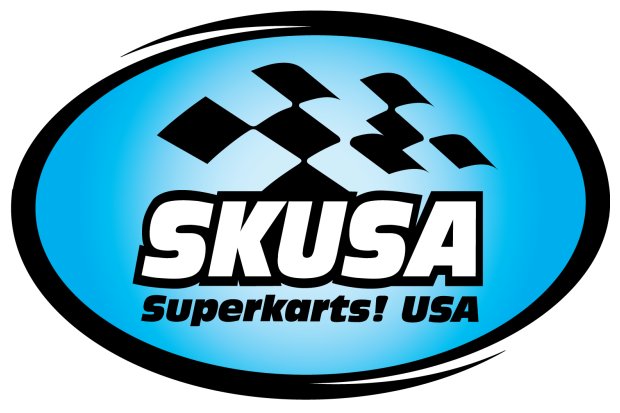 With another incredible SuperNationals in our rearview mirror and the excitement of the 2016 season out in front of us, the entire Superkarts! USA staff is now focused on putting the final touches on next year's program.  Series schedules have been set and announced, our new Evinco tire program is underway, and we're excited with the expansion of our Swift class as well as the final move to an all-X30 engine platform for Junior, Senior and Master.  We will continue to focus on providing our racers, our customers, with the best experience possible – one that provides a cost-effective, high-quality racing program.
In keeping with that dedication to managing the rising costs of motorsports, and as we have from the very genesis of the category, we have kept a close eye on the development of our Stock Moto engine program.  The formula is based on a stock package, but the rule set also opens the door for certain areas of professional preparation, specifically with the power valve plug installation. Tuning is also a focal point, as costs can also be managed by limiting detonation. This year, we implemented the use of VP C12 fuel to respond to our customer's requests for improved longevity and decreased engine detonation.  This move has been extremely positive on most fronts, although there remain certain individuals who will always push the envelope, whether necessary or not.  Our concerns with the increasing cost of a Stock Moto package, combined with this aggressive approach to tuning, prompted our technical staff to begin looking at the potential benefits of an engine claim rule to deter the urge to overspend unnecessarily.
In our recent 'Uncensored' video in which Chris Ortenburger interviewed our COO Tom Kutscher at the SuperNationals, Tom broke cover on the pending introduction of a claim rule across the board.  The claim rule has been used very successfully over the last four years in our TaG Cadet class, so we certainly entered this area with a level of understanding and conviction.  At this time, we'd like to take this opportunity to describe to our customers the initial motivation behind extending this concept to our other classes, specifically Stock Moto. One of the most common complaints we hear about the sport are the costs associated with racing. Naturally, motorsports of any kind involves discretionary income, but the claiming rule was originally conceived with the idea of reducing some of the large expense of tuning and modifying competitive engines. Drivers spending tens of thousands of dollars for a 'spec' engine program seems counter-productive, which is why we proposed the idea. The initial thought was that it would prevent people from going too crazy, and bring the prices and competition more in line with the original 'stock' engine concept.
All that said, we ultimately want to do what our racers want. A promoter is a bit like a politician in that we implement what our constituents ultimately ask for. And again, like a politician — some decisions we make will please some, but not others. We have received respectful, tactful, and well thought-out input from many of our competitors, which has given us pause on implementing the proposed idea. The constructive dialogue is exactly the type of communication we aim to foster at Superkarts! USA.  There's a perception that exists that SKUSA does not consider competitor feedback, and nothing could be further from the truth. We all share the same passion for racing. As promoters, we want to put on the most competitive, cost effective, and safe events we can. We're always open to hearing constructive ideas and input from our members, and we thank those who took the time to vocalize their feedback.
The considerable input that we received presented a very strong case towards shelving the engine claim rule for the Stock Moto categories, and as such, we will not be advancing our efforts on this concept in 2016.  We are still concerned about the rising costs of the Stock Moto engine program, and we will be looking at additional areas where we can trim costs.
The claim rule will continue in force for the Swift and now all X30 classes, providing a more level playing field for everyone involved.
As always, we welcome direct input from our drivers and customers. If you want to provide us with your feedback, please contact us direct by picking up the phone or by putting your thoughts and ideas into a detailed email or letter.
For more info on anything related to Superkarts! USA, please visit the website – www.superkartsusa.com and be sure to follow the Superkarts! USA Facebook page and Twitter account – or call the SKUSA head office at 951-491-0808.