EKN Christmas List – Karting Special: Part 3
Final days to shop for your karting family and friends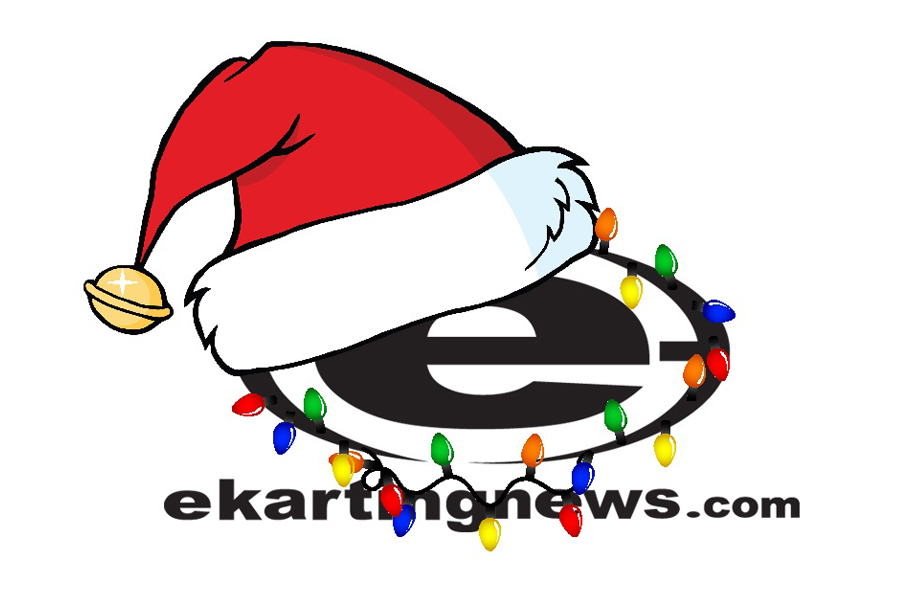 Happy Holidays from the eKartingNews.com staff. The month of December is considered the 'off-season' for the sport with little racing taking place across North America. It gives racers, teams, and shops a chance to catch-up and prepared for the upcoming season. It also means Christmas time. EKN is collecting a number of products and services available from the number of partners and advertisers to help find that perfect gift for the kart racer in your family. Here is a link to the Part 1 and Part 2 of our Christmas List
---
Franklin Motorsports: Driveline Tire Tote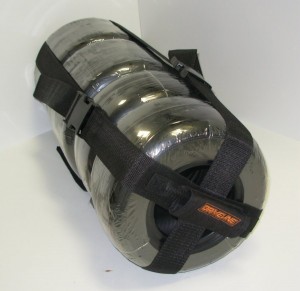 Karting is all about tires. You can't race without them. Most racers either transport them in the standard box that can take up more space then needed, or they are thrown around trailer or garage making it look like a bomb went off. That's where the Driveline Tire Tote comes in. From Franklin Motorsports, the Tire Tote helps keep your sets of tires together in a simple and stylish fashion, helping to save space and make your karting area look more organized. The Tire Tote is great for travel, adjusts for different tire sizes, and comes with an ID tag on the handle. Head over to FranklinKart.com to order yours today, and be sure to search the wide range of products available from the Milwaukee, Wisconsin operation.
---
Honda Racing / HPD: Kid Kart Engine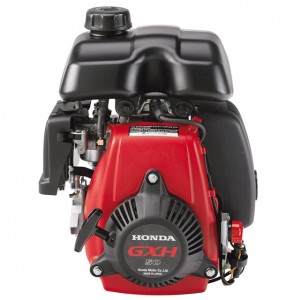 The name Honda is synonymous with motorsports. What better way to help begin your child's dream of racing the Indianapolis 500 then with a Honda powerplant for his first kart. The Honda GXH50 engine is among the newest powerplants for Kid Kart racing. The HPD engine is focused on lowering operating costs while bringing the traditional Honda reliability and quality to Kid Karting, coming with a factory seal to eliminate 'blueprinting' and a rules package designed to maintain the integrity of the program. Engines are not re-sealable, and come with an HPD-spec clutch, engine mount, chain guard and hardware for $829. Clubs and series are adding this engine to its class roster across the country. Head over to HPD.Honda.com for more information on the Honda Kid Kart engine, the CR125, and CRF250 for karting related powerplants.
---
Comet Kart Sales: Seat Saver Kit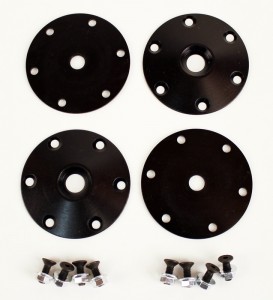 The lifespan of your seat depends on the way you mount it. Making sure the seat is above the bottom of the frame rails is important to the longevity of the seat, but also the way you mount to the seat struts. Comet Kart Sales has developed the perfect solution for club racers who keep their seat in the same position session after session, weekend after weekend. The Seat Saver Kit helps to prevent the seat holes from enlarging through wear and tear of racing while making your seat useless. The kit helps to reinforce the fiberglass on your seat at the top mounts with two conical-shaped aluminum washers and two flat aluminum washers with multiple holes for alignment with almost any kart and seat strut shape – which fits M8 or 5/16" bolts. Head to CometKartSales.com for more information on this unique product.
---
KG Racing Products: Special Plus Ultra Radiator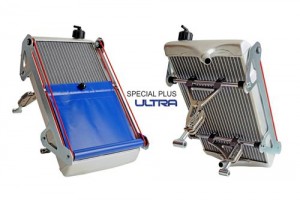 More than just bodywork, KG Racing offers a number of unique products for the karting market. The radiator line from KG is among the best in the sport, and the 'Special Plus Ultra' model fits all the racers needs. The 'SPU' is 440mm x 255mm that allows for vertical water flow, ideal for most various environmental conditions. The mounting system is among the best manufactured and designed in the sport. Screen colors come in seven different options to match your chassis, team or favorite shade, or comes without the cover. Find out more about the full line of radiators, along with bodywork, steering wheels, air boxes, fuel tanks and more at KGkarting.com.
---
Acceleration Kart Racing: 10% Off PKT Products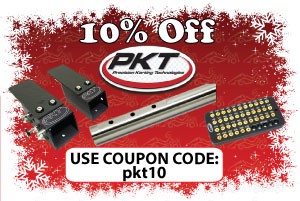 If you need a part in a hurry, the online store at Acceleration Kart Racing has it all. From complete kart packages, down to the smallest accessories you need to get on the track the next day, ShopAKR.com needs to be in your bookmarks. From now until December 20, AKR is offering up a number of specials, including 10% off on all Precision Karting Technologies. The number of PKT products available through Acceleration include axles, tools, kid kart parts, and more. Visit AccelerationKarting.com to find the list of PKT items and be sure to use coupon code: pkt10
---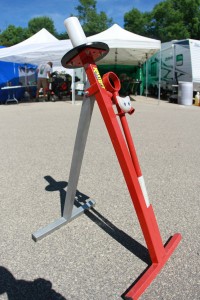 KartLift: Tire Changer
Products that make your day at the kart track easier go a long way. The latest of those Tire Changer from KartLift. Not everyone can mount and dismount tires with their bare hands, and those heavy machines take up valuable space in the back of the pick-up truck for the local racers. The KartLift Tire Changer provides a fast and easy way to mount and dismount kart tires from standard 5" and 6" wheels. And when your done, it folds for easy storage. Go to KartLift.com to order your Tire Changer today, and check out the many other products available to make your day at the track that much easier.
---
KartSport North America: ORG Slam Roller Bag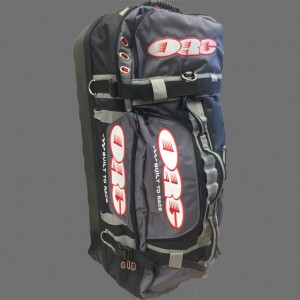 Keep your safety gear organized, packed and easy to move with the ORG Slam Roller Bag. The large center main compartment can store all your gear, with two large pockets for extra storage. The bag is built with a platic-molded bottom to provide a solid frame, which includes strong wheels and retractable handle to provide easy mobility. Its waterproof and washable to help keep your gear dry and remove that nasty funk that can reside sometimes after two or three straight weekends of racing. KartSport North America is running a special, as the ORG Slam Roller Bag is normally $200, KSNA is offering it up for just $99.99. For any orders placed at store.kartsportna.com spending over $100 receives FREE ground shipping so be sure to add up the total with all the other products available in their online shop.
---
EKN Gear: New Swag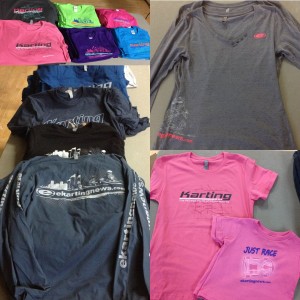 eKartingNews.com launched a bunch of new swag at the SKUSA SuperNationals XIX, thanks to the hard work and creativity of Styled Aesthetic. The EKN Store is currently updated with the latest new items, designs and material for racers of all ages and sizes, with new gear for specifically for women and child. More designs are in the works, with the goal of promoting the sport of karting whether its at the track, at work, at school, and just anywhere you want to look good. Check out all the shirts, hats, jackets, can coozies and more available at ekartingnews.com/store