CRG and Davide Fore Part Ways
Relationship between manufacturer and driver ended after a fruitful seven years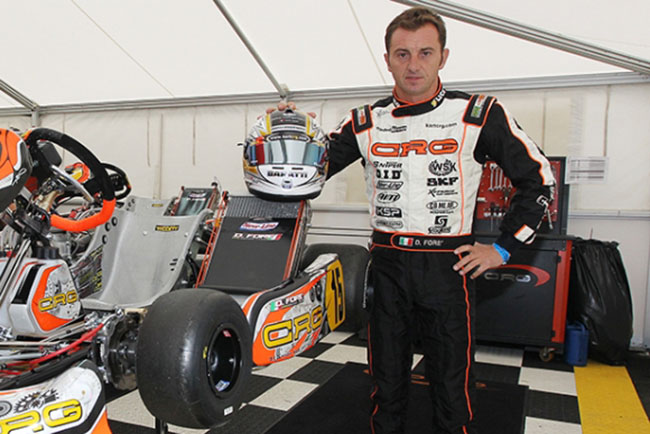 World champion Davide Fore and CRG part ways after seven year run (Photo: CRG)
The working relationship between CRG and Davide Forè ended  as the two parts do not share future objectives. This intense collaboration period started back in 2009 and satisfactorily continued until now.
CRG would like to thank Davide Forè for the important contribution given to the team by the Italian driver and for the results he obtained on the international scene.
Davide Forè, 41 years of age, has five world titles under his belt, including World Championships and World Cups. He has been shining with CRG since its first season with the Italian squad and confirmed himself among the main protagonists on the international scene after that.
Among the main results scored by Davide Forè together with CRG: the fifth place in the European KZ1 Championship in 2009, the third place in the KZ1 World Cup and the fifth in the European KZ1 Championship in 2011, the second place in the KZ1 European Championship and the sixth in the KF1 World Championship in 2012, and the ninth place in edition 2013 of the European KZ Championship. Season 2015 has been particularly fruitful for Davide Forè as he secured the second win in a row at the "Race of Stars" in Australia, the US Open Championship in Shifter Senior Elite, the second place in the German Championship DKM in category KZ2, the KZ2 victory in the Andrea Margutti Trophy and the third place of category S1 in Las Vegas.
CRG sends Davide Forè its best wishes to pursue further successful endeavors.