Yacaman Pulls Off Trick Everyone Has Thought About in Karting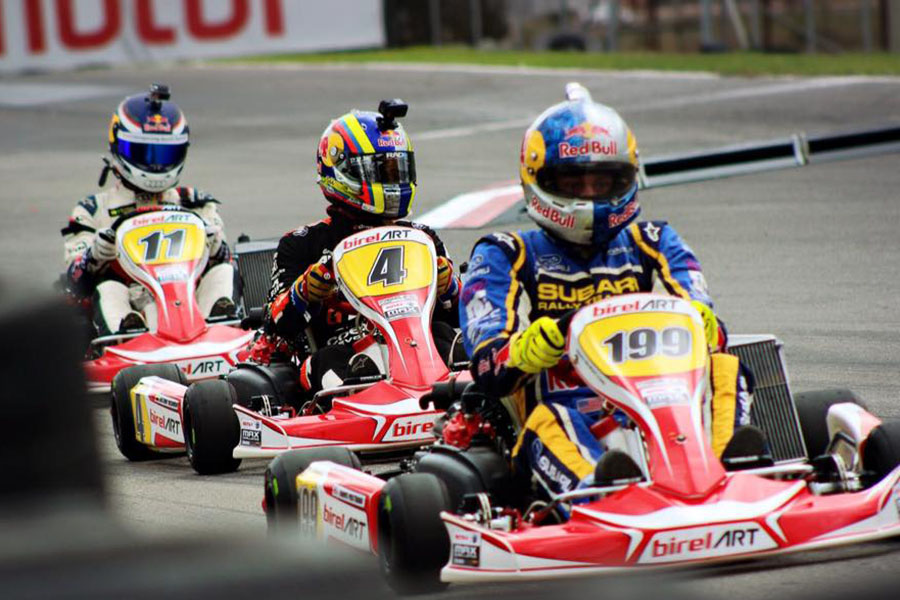 Gustavo Yacaman (#4) trailing Travis Pastrana (#199) (Photo: Karting Colombia Fans)
Since the onboard starter has been added to karting, the chance to toy and mess with your fellow competitor has opened up. In the past, the spark plug wire was the only shot at shutting off your competitors engine, which comes with a little bit of a shock. The newest versions of the TaG engines put the starter electronics on the left side of driver. The IAME come with a turn-key, while the new Rotax EVO has the dial to turn on or turn off the engine.
The first weekend of December, a number of IndyCar and special guests took part in the annual Carrera De Estrellas karting event in Colombia, hosted by Juan Pablo Montoya. Among them was former Stars of Karting champion and current WEC LMP2 driver Gustavo Yacaman. The native Colombian, who resides in Florida, is at the kart track as much as anyone, and was able to get the better of fellow Red Bull athlete Travis Pastrana during the December 5-6 event in Colombia.
See below what he did and let us know if you have ever done that to a fellow competitor.
Catch him online at gustavoyacaman.com, Facebook, Twitter, Instagram.