Red Line Becomes Sole Oil for Manufacturers Cup, LO206 Tire Information for WKA Daytona KartWeek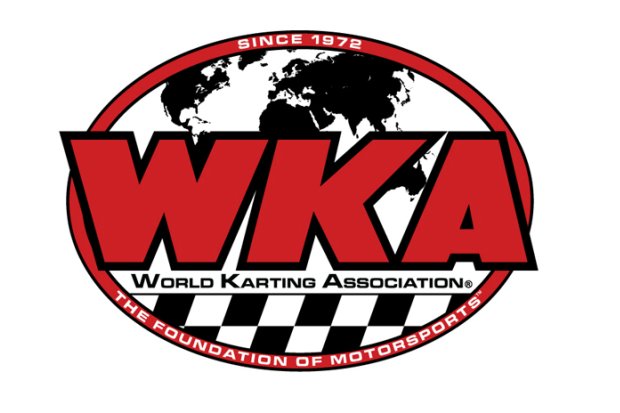 As the latest edition of Daytona KartWeek draws closer for participants in Dirt, Sprint, and Road Race, the finishing touches are being placed on the events schedules, as well as rules for all classes participating December 27-30 at Daytona International Speedway.
With the ever popular LO206 Senior and Junior classes joining the ranks of the initial race of the WKA Winter Cup Series at the Speedways Sprint Course, competitors need to be aware that a new set of tires will be required for qualifying on Day 1, with the same set of tires required to be used for drivers on both days of racing.
Much like many of the Mfg Cup classes, drivers may practice on any type of recognized and accepted Bridgestone Spec Tire. The official spec tire for the 2 classes are as follows.
LO206 Senior: Bridgestone YLC: 4.50×5 front, 7.10×5 rear
LO206 Junior: Bridgestone YLC: 4.50×5 front, 6.00×5 rear
Activities for the Margay Sprint Nationals get underway with parking on Sunday December 27, followed by practice on December 28 and 2 full days of racing December 29 and 30.
Red Line Inks 2-year agreement with WKA Mfg Cup as Official Spec Oil
World Karting Association Officials are proud to announce the designation of Red Line Oil as the Sole Official Spec Oil for the Bridgestone Manufacturers Cup Series, effective immediately.
For the last several years, Red Line Oil has been a participant in the WKA Manufacturers Cup Spec Oil program, joining several other companies, providing 2-stroke oil for many 2 cycle national competitors.
By mixing 2-cycle oil with Sunoco Fuel, the official fuel for World Karting, trimming down to one specific oil will create a consistent baseline for tech officials to go by.
The implementation of Red Line Oil as the official sole spec oil for the Mfg Cup Series, a 2 year deal, will commence at the Margay Sprint Championships December 27-30 at Daytona International Speedway for the latest edition of Daytona KartWeek.
While the WKA National Road Race Series is also part of a spec oil program, that series will continue business as usual at Daytona, with competitors following the Spec Oil Program guidelines that have been in use all of 2015.
For more information on Red Line Products, visit their site at redlineoil.com
Correction on Tech Item
As the 2016 edition of the WKA Tech Manual hits everyone's doorsteps, there is a correction that competitors need to be aware of.
On page 115 of section 600, which covers 2 cycle engine specifications and regulations, rule 621.6, which refers to Base Gasket on the Comer C-51 Motor, please disregard "Single Gasket Only".
If there are any other discrepancies in this years Tech Manual, we will do our best to point them out, and bring them to the attention of our competitors and engine builders.