Van K Wheels Joins Daytona Dirt Sponsor List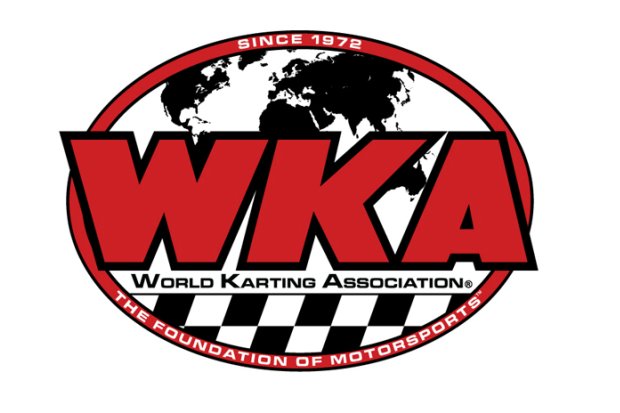 With the latest edition of Daytona KartWeek just 3 weeks away, the sponsor interest continues for all series, including the WKA/Unilli Tires Dirt World Championship. With over $100,000 up for grabs in purse, products, and awards, Van K Wheels has jumped on board once again as the official sponsor of the Pro Junior 3 Clone class.
Running for $1,000 to win each day, the Pro Junior 3 Clone Class features some of the rising young stars in their last age bracket before making the transition to the senior ranks.
For Van K Wheels, their sponsorship relationship with WKA and Daytona continues for yet another year. In addition to the Dirt class sponsorship for another year, Van K was also a sponsor on the National Road Race Series in 2015, and also took part in the contingency program for the RLV Tuned Exhaust Products Gold Cup Series, thus spreading their love for the karting industry in just about every corner of WKA National competition.
Activities for the latest edition of the Dirt World Championships get underway with practice Sunday December 27 from 1-5pm, followed by 2 full days and 39 classes of national competition, with a raindate set for Dec 30.
WKA would like to thank Brian and Natalie Bass of Van K Wheels for their loyalty and sponsorship to the karting industry, and to this years edition of the WKA/Unilli Dirt World Championship.
To view the information for this years event, click on Racing Series on the WKA Home Page, then click Speedway Dirt, which will provide you with several options to view for Daytona.
Dirt Vendors On Hand at Daytona
The latest edition of the WKA/Unilli Dirt World Championships will once again be busting at the seams with competition begging for the bragging rights of winning on the most famous stage in motorsports.
As a result, there will be several vendors on hand to service the customers in this $100,000 extravaganza!!!
Competitors looking for additional parts and services will have at least 3 companies to choose from, as TS Racing, Competition Karting Inc, and Larry Jones Motorsports will be on hand to take care of the competition in the pits.
With all 3 synonymous with the dirt karting world, as well as the Daytona event, competitors can rest assured they will be well taken care of.
For any other companies wishing to provide vendor services, contact Marie Borsuk at the WKA Office at (704) 455-1606, ext 111.
Clock Ticking on Mfg Cup Year End Awards Presentation
As if Daytona KartWeek wasn't already busting at the seams, the daytime activities at the World Center of Racing will be replaced, at least on Sunday evening Dec 27 with yet another karting function, that being the 2015 Awards Presentation for the Bridgestone Manufacturers Cup Series at the Daytona Beach Resort.
Champions for the 2015 season, as well as many special recipients, will be honored, as WKA puts a wrap on a most successful 2015 national season.
Additionally, some lucky participants will also be in the running for a brand new Tillotson Generator, a Miller Welder, Bridgestone Tires, WKA Kart Covers, and potentially some great cash prizes!!!!!
However, time is running out!!! So be sure and make your reservations this week. To view the Banquet Form, go to the WKA Home Page, click on Racing Series, then click 2015 Awards Presentation. And make your plans with WKA in December for Daytona KartWeek!
Please follow and like us: