Briggs & Stratton Weekly Racing Series Standings – West – Final
Elder drivers consume the top-10 in the West with Utah's Pool as top driver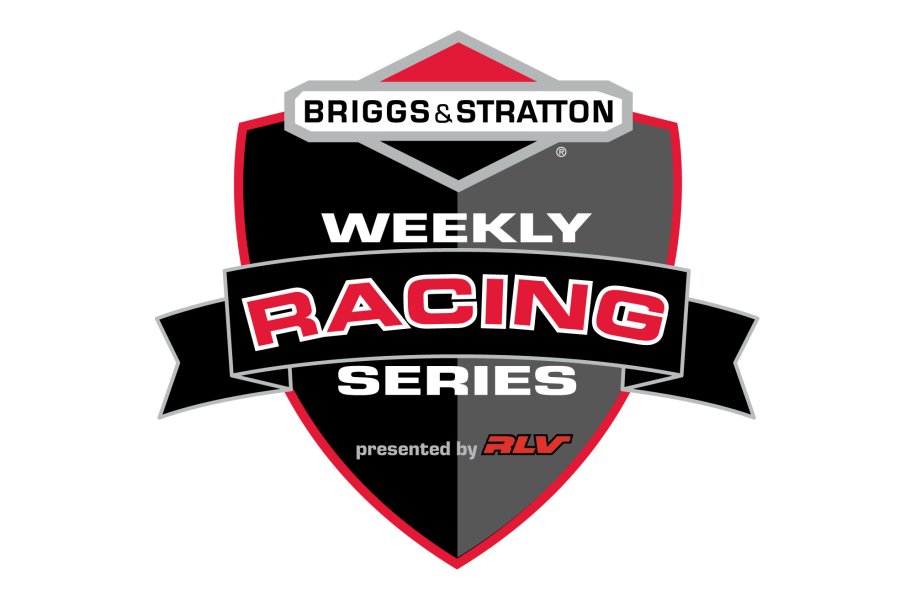 In March, Briggs & Stratton announced the 'Briggs Weekly Racing Series presented by RLV' program for the grassroots Briggs LO206 racers across North America. The premise is to match up racers against other racers at tracks from the same state, the same region, and the entire continent. While Briggs presented the WRS to tracks all over the country, the ultimate responsibility was put on the racers to have their own track or club series sign up for program, and in return both the tracks and racers would receive a prizes at the end of the season, including many of the great products produced by Briggs & Stratton.
The format is simple. A racer must compete in the Senior or Masters LO206 category at ONE recognized Briggs WRS tracks or series, racing in at least eight events in the calendar year before November 1, all in accordance to the Briggs & Stratton rule set. Each track must be a sanctioned facility in good standing with WKA, IKF, NKA, TAG USA or AKRA. The Senior or Masters LO206 classes must follow the Briggs & Stratton factory rule set in its entirety with no exceptions (in Canada, the official ASN rule set). The track must submit a maximum of 11 race dates (including rain dates), and the final results within one week following said events.
Points are accumulated based on the first eight races attended, with the best seven of eight counted at the end of the season. Both Senior and Masters drivers compete head-to-head in the standings. Points are based on three categories:
Category 1 – Quantity of karts participating in the class. The scale is 1 point to 10 points, based on the number of karts. More than 10 karts is still 10 points.
Category 2 – Finishing position. First place equates to 10 points down to 10th place or above at 1 point.
Category 3 – Number of karts finished ahead of (maximum is 10 karts).
The three US regional winners and one Canadian champion will be crowned at the end of the season. Each champion will be awarded an 8,000-watt Briggs & Stratton Generator (worth $2,400). Second through fifth in each region receive a 3,000-watt PowerSmart Inverter Generator ($1,500 value). Sixth through eighth are awarded a 2,000-watt PowerSmart Inverter Generator ($699 value), while ninth and tenth will earn a 2,300psi Briggs & Stratton Brute Pressure Washer ($350 value).
The Top Track Award is based on the total points added together from the top 75 racers in each region. Each of the Top Track Award recipients in the four regions will be awarded $2,000 worth of Briggs & Stratton powered equipment for their facility. In total, over $50,000 will be awarded at the end of the Briggs & Stratton Weekly Racing Series presented by RLV.
For complete standings and information, visit briggswrs.com.
---
West
At just 14 tracks, the West regional of the Briggs & Stratton Weekly Racing Series presented by RLV welcomed 360 drivers on the season taking part in the program. The most populated track in 2015 was a tie between Kinsmen Kart Club in California and PGP Motorsports Park in Washington with 46 drivers each. The 'Top' Track honors however takes the top-50 finishers and calculates the total score for each facility. That went to the Utah Kart Championship at the Miller Motorsports Park, receiving $2,000 in Briggs-powered product for their facility infrastructure. Neither KKC or PGP had a driver reach the top-10 in the driver standings, with Utah, Gulf Coast Karters in Texas and Atwater Kart Club in California helping produce the top drivers that equated to an average age of 35. Utah's Ryan Pool ripped off enough points to come in as the top driver in the West for 2015.
---
Age: 44
Hometown: South Jordan, Utah
Occupation: Realtor
Chassis: Margay Ignite
Sponsor: MSquared Racing
Years Karting: 16
2015 Accomplishments: Utah Kart Championships 4-Stroke Senior Champion
2016 Goals: Spend time with wife and four daughters while racing karts as often as possible
---
Age: 34
Hometown: Houston, Texas
Occupation: Mechanical Engineer, Owner of Schneider Precision
Chassis: 2005 Intrepid Suzuka
Sponsor: Schneider Precision
Years Karting: 1.5
2015 Accomplishments: 2015 Gulf Coast Karters LO206 Spring Series Champion, 2015 Gulf Coast Karters LO206 Fall Series Champion, 2015 Gulf Coast Karters LO206 Annual High Points Champion, Texas Sprint Racing Series LO206 Senior – 3rd place
2016 Goals: Finish higher in the Briggs Weekly Racing Series and start competing in the local TaG racing division
---
Age: 34
Hometown: Turlock, California
Occupation: Dairy Service Tech
Chassis: 2003 Invader Proworks
Sponsor: None
Years Karting: 25
2015 Accomplishments: Atwater LO206 Champion
2016 Goals: Race at club program with my Briggs LO206
---
Age: 47
Hometown: Cypress, Texas
Occupation: Software Consultant
Chassis: CRG Torq 4-Cycle
Sponsor: Rick Gero, RPM Racekarts
Years Karting: 4
2015 Accomplishments: I converted from running my older CRG KT1 with a clone to a new CRG Torq with a LO206 which is owned by a good friend and ex-racer Rick Gero. I raced with Rick during the previous year and he decided that he enjoys tuning more than driving and he graciously offered to let me drive his shiny new kart for 2015 season. While this has made my race day wrenching a bit easier (limiting my tuning to only my sons Rotax Junior and my wife's clone (which is now also a LO206)), it has added its own pressure as I admit that I always want a good result for my kart owner. As a note, Rick Gero is a retired NHRA pro-stock motorcycle racer that was a national AMA champion as well as a winner of the coveted NHRA "Wally" award. – No pressure here to perform. We have had one of those years that is best described as "up and down" which I believe is tied to the learning curve involved in becoming acquainted with a new chassis, motor and clutch. We have set track records on a race weekend and then struggled to qualify mid-pack on others which I believe speaks to the competitive nature of the Briggs racing format. Our club Gulf Coast Karting (GCKI) has done a great job managing what is now a full transition from the clone to the LO206 and we consistently have 10 to 16 racers on any given club race weekend. The club has also introduced a Ladies 4-stroke class which now has some of our wives/girlfriends/daughters/moms now proving that they too can get around the track pretty quickly. For me, I have always been a wannabe racer and karting has allowed me to share that passion with my family and friends. As for the WRS series and points, I had only checked my standing a few times during the year and it had been a while since I last looked. Needless to say I was surprised to see your email but happy – just the same. It's always good to win!
2016 Goals: I will be continuing the partnership with Rick Gero and I fully intend to improve my performance over the previous year. We have learned a lot about tuning the Torq chassis and the LO206 and I hope that we can better utilize that information to gain greater consistency. The Watts family will clearly be driving for wins next year and most importantly, will be spending a lot of time together sharing a sport that we all enjoy.
---
Age: 17
Hometown: Fresno, California
Occupation: Senior at Edison High School
Chassis: 2015 CRG Torque RS-5
Sponsor: Fresno Crankshaft, PKS
Years Karting: 11
2015 Accomplishments: Kerman Kart Club LO206 champion (Central California Karting Association), 2nd – Atwater Kart Club, 4th – KPX Championship
2016 Goals: To participate in all of the SKUSA California ProKart Challenge running S2 and Briggs LO206 in KPX Championship.
---
Age: 17
Hometown: Salt Lake City, Utah
Occupation: Student / Stage Technician
Chassis: Tony Kart
Sponsor: 10
Years Karting: Royal Purple, Bell Helmets, Industrial Supply, Mothers Polishes, Loctite
2015 Accomplishments: 2nd – Utah Karting Championship
2016 Goals: To win the Utah Karting Championship in the Briggs LO206 Senior class
---
Age: 17
Hometown: Heber City, Utah
Occupation: Student
Chassis: 2008 CRG KT11
Sponsor: Dad, Yardley Racing
Years Karting: 2
2015 Accomplishments: 3rd – Utah Kart Championship
2016 Goals: Undecided
---
Age: 48
Hometown: Park City, Utah
Occupation: Real Estate Agent
Chassis: Tony Kart Krypton
Sponsor: FineProperty.com
Years Karting: 15
2015 Accomplishments: Switched my son and I from Rotax to Briggs early in the season for more competition.
2016 Goals: New chassis and switch to Briggs Senior for even more competition
---
Age: 36
Hometown: Houston, Texas
Occupation: Construction Superintendent
Chassis: 2014 DR Kart 4-Stroke
Sponsor: None
Years Karting: 2
2015 Accomplishments: Due to open heart surgery, I was not able to compete in all the races, which put me second in the club points
2016 Goals: Hopefully win top points in Briggs class and race TaG next year.
---
Randy Yates
Points: 145
Track: Utah Kart Championship
Prize: Briggs & Stratton 2,300 PSK Brute Pressure Washer
Age: 56
Hometown: West Jordan, Utah
Occupation: Mechanic
Chassis: Tony Kart
Sponsor: MSquared Karting, JH Precision
Years Karting: 10
2015 Accomplishments: 1st year in Briggs class and enjoyed relaxed atmosphere
2016 Goals: Enjoy it more than I did in 2015
---
Briggs & Stratton Weekly Racing Series Standings – West – Final

| Pos. | Driver | Track | State | Total | Avg. |
| --- | --- | --- | --- | --- | --- |
| 1. | RYAN POOL | UTAH KART CHAMPIONSHIP | UT | 191 | 23.9 |
| 2. | ROBERT SCHNEIDER | GULF COAST KARTERS | TX | 179 | 22.4 |
| 3. | JERRY VAN DEUSEN | ATWATER KART CLUB | CA | 172 | 24.6 |
| 4. | CHRIS WATTS | GULF COAST KARTERS | TX | 171 | 21.4 |
| 5. | ALIEJA WHITE | ATWATER KART CLUB | CA | 163 | 20.4 |
| 6. | ANDY NISH | UTAH KART CHAMPIONSHIP | UT | 162 | 20.2 |
| 7. | BILLY LOWERY | UTAH KART CHAMPIONSHIP | UT | 154 | 19.2 |
| 8. | RICHARD FINE | UTAH KART CHAMPIONSHIP | UT | 150 | 18.8 |
| 9. | BARRY PEEL | GULF COAST KARTERS | TX | 146 | 18.2 |
| 10. | RANDY YATES | UTAH KART CHAMPIONSHIP | UT | 145 | 18.1 |
| 11. | CHRIS MAYS | LITTLE STOCKTON 99 KART TRACK | CA | 141 | 17.6 |
| 12. | DUSTIN MILLER | UTAH KART CHAMPIONSHIP | UT | 140 | 17.5 |
| 13. | TYLER BENNETT | UTAH KART CHAMPIONSHIP | UT | 140 | 28 |
| 14. | CRAIG COLLINS | PGP MOTORSPORTS PARK | WA | 138 | 27.6 |
| 15. | TODD EDGINGTON | UTAH KART CHAMPIONSHIP | UT | 137 | 17.1 |
| 16. | KENNY MANCHESTER | KINSMEN KART CLUB | CA | 135 | 27 |
| 17. | ALIEJA WHITE | CENTRAL CALIFORNIA KART RACING ASSOCIATION | CA | 133 | 19 |
| 18. | VINCENTE GUERRERO SR | ATWATER KART CLUB | CA | 131 | 18.7 |
| 19. | ANDREW GRASKA | KINSMEN KART CLUB | CA | 131 | 18.7 |
| 20. | FOWLER KEESLING | RACING THE ROCKIES | CO | 128 | 18.3 |
| 21. | STEVEN HANSON | GULF COAST KARTERS | TX | 128 | 16 |
| 22. | JEREMY FREDIANI | KINSMEN KART CLUB | CA | 127 | 18.1 |
| 23. | ZAC DIETER | COLORADO JUNIOR KARTING CLUB | CO | 123 | 17.6 |
| 24. | STRIDER SAUER | RACING THE ROCKIES | CO | 123 | 17.6 |
| 25. | TED DZIEDZIC | GULF COAST KARTERS | TX | 121 | 15.1 |
| 26. | MICHAEL RHODES JR | GULF COAST KARTERS | TX | 120 | 20 |
| 27. | JOHNNY COPE | KINSMEN KART CLUB | CA | 118 | 16.9 |
| 28. | AARON HEATHMAN | CENTRAL CALIFORNIA KART RACING ASSOCIATION | CA | 117 | 16.7 |
| 29. | JEREMY DAVIS | RACING THE ROCKIES | CO | 116 | 14.5 |
| 30. | VERL WEBB | UTAH KART CHAMPIONSHIP | UT | 115 | 14.4 |
| 31. | JAY KLEINHEINZ | GULF COAST KARTERS | TX | 111 | 18.5 |
| 32. | ALEX YATES | UTAH KART CHAMPIONSHIP | UT | 111 | 13.9 |
| 33. | TREVOR TERPSTRA | LITTLE STOCKTON 99 KART TRACK | CA | 110 | 15.7 |
| 34. | DARCI YARDLEY | UTAH KART CHAMPIONSHIP | UT | 109 | 13.6 |
| 35. | JULIAN WONG | KINSMEN KART CLUB | CA | 106 | 15.1 |
| 36. | JASON AGUIRRE | ATWATER KART CLUB | CA | 103 | 17.2 |
| 37. | KURTIS WILCOX | UTAH KART CHAMPIONSHIP | UT | 103 | 17.2 |
| 38. | JASON BLACK | ATWATER KART CLUB | CA | 100 | 12.5 |
| 39. | STACEY LEWIS | GULF COAST KARTERS | TX | 100 | 16.7 |
| 40. | KEVIN JANDERS | PGP MOTORSPORTS PARK | WA | 97 | 24.2 |
| 41. | BRIAN TERPSTRA | LITTLE STOCKTON 99 KART TRACK | CA | 96 | 13.7 |
| 42. | RICHARD HARPER | LITTLE STOCKTON 99 KART TRACK | CA | 96 | 24 |
| 43. | DAN ESPARZA | NORTH TEXAS KARTERS | TX | 96 | 12 |
| 44. | MURRAY GARDNER | UTAH KART CHAMPIONSHIP | UT | 96 | 13.7 |
| 45. | RANDY FLORES | RACING THE ROCKIES | CO | 95 | 13.6 |
| 46. | AJ FUGITT | PGP MOTORSPORTS PARK | WA | 95 | 23.8 |
| 47. | ANTHONY DOMOTO | ATWATER KART CLUB | CA | 94 | 15.7 |
| 48. | REG RICHARDSON | NORTH TEXAS KARTERS | TX | 94 | 11.8 |
| 49. | AYRTON LITTLE | UTAH KART CHAMPIONSHIP | UT | 93 | 11.6 |
| 50. | ANDRE LAMOTTE | RACING THE ROCKIES | CO | 92 | 11.5 |
| 51. | KIRK ALLEN | UTAH KART CHAMPIONSHIP | UT | 92 | 11.5 |
| 52. | CLINT MOTTA | KINSMEN KART CLUB | CA | 90 | 12.9 |
| 53. | RODNEY EBERSOLE | RACING THE ROCKIES | CO | 89 | 12.7 |
| 54. | KORY WOODBURY | UTAH KART CHAMPIONSHIP | UT | 88 | 11 |
| 55. | CHRIS NERIA | UTAH KART CHAMPIONSHIP | UT | 88 | 22 |
| 56. | JEFF SILBAUGH | PGP MOTORSPORTS PARK | WA | 87 | 17.4 |
| 57. | BJ HODGE | GULF COAST KARTERS | TX | 86 | 14.3 |
| 58. | RICHARD HARPER | KINSMEN KART CLUB | CA | 84 | 14 |
| 59. | MIKE TERPSTRA | LITTLE STOCKTON 99 KART TRACK | CA | 84 | 12 |
| 60. | DAVID WATKINS | RACING THE ROCKIES | CO | 84 | 16.8 |
| 61. | RODNEY EBERSOLE | COLORADO JUNIOR KARTING CLUB | CO | 83 | 13.8 |
| 62. | SCOTT ANDRESEN | ATWATER KART CLUB | CA | 82 | 16.4 |
| 63. | LOGAN KEESLING | RACING THE ROCKIES | CO | 81 | 11.6 |
| 64. | JEFF JANDERS | PGP MOTORSPORTS PARK | WA | 81 | 16.2 |
| 65. | BRENT TRUEBLOOD | ATWATER KART CLUB | CA | 80 | 16 |
| 66. | CHAD BUCKENDAHL | RACING THE ROCKIES | CO | 80 | 11.4 |
| 67. | STEPHANIE SMITH | RACING THE ROCKIES | CO | 80 | 10 |
| 68. | PHYLICIA RIEDEL | NORTH TEXAS KARTERS | TX | 80 | 10 |
| 69. | RYAN PERRY | CENTRAL CALIFORNIA KART RACING ASSOCIATION | CA | 77 | 12.8 |
| 70. | EDWIN RUIZ DE VAL | DALLAS KARTING COMPLEX | TX | 76 | 15.2 |
| 71. | MATEO DELEON | PGP MOTORSPORTS PARK | WA | 76 | 15.2 |
| 72. | GERARDO RAMOS | CENTRAL CALIFORNIA KART RACING ASSOCIATION | CA | 75 | 12.5 |
| 73. | MARK FELLMAN | PHOENIX KART RACING ASSOCIATION | AZ | 74 | 9.2 |
| 74. | TRE GREEN | DALLAS KARTING COMPLEX | TX | 73 | 18.2 |
| 75. | ZAK BOTHEL | PGP MOTORSPORTS PARK | WA | 73 | 24.3 |
| 76. | SEAN DAILEY | UTAH KART CHAMPIONSHIP | UT | 71 | 17.8 |
| 77. | BONNIER MOULTON | UTAH KART CHAMPIONSHIP | UT | 70 | 23.3 |
| 78. | ERICA WEBB | UTAH KART CHAMPIONSHIP | UT | 70 | 10 |
| 79. | RICHIE YOSTEN | DALLAS KARTING COMPLEX | TX | 69 | 17.2 |
| 80. | SHANNON SCHMIDT | UTAH KART CHAMPIONSHIP | UT | 69 | 11.5 |
| 81. | RICHARD HENSLEY | RACING THE ROCKIES | CO | 68 | 9.7 |
| 82. | KEVIN STRAW JR | LITTLE STOCKTON 99 KART TRACK | CA | 67 | 16.8 |
| 83. | RYAN WILLIAMS | COLORADO JUNIOR KARTING CLUB | CO | 66 | 22 |
| 84. | BILL CHOICE | GULF COAST KARTERS | TX | 65 | 21.7 |
| 85. | PETE FARRENY | COLORADO JUNIOR KARTING CLUB | CO | 64 | 12.8 |
| 86. | BERNIE LACOTTA | PHOENIX KART RACING ASSOCIATION | AZ | 63 | 9 |
| 87. | RICH BOWEN | PHOENIX KART RACING ASSOCIATION | AZ | 63 | 12.6 |
| 88. | WILEY GILBOY | RACING THE ROCKIES | CO | 62 | 8.9 |
| 89. | GREG ALLEC | ATWATER KART CLUB | CA | 61 | 20.3 |
| 90. | JAY DUNLAP | UTAH KART CHAMPIONSHIP | UT | 61 | 10.2 |
| 91. | ERIC PETERSON | RACING THE ROCKIES | CO | 60 | 10 |
| 92. | ANDREW RAPP | UTAH KART CHAMPIONSHIP | UT | 60 | 12 |
| 93. | THOMAS POWERS | UTAH KART CHAMPIONSHIP | UT | 59 | 14.8 |
| 94. | BOYD ATHERTON | NORTH TEXAS KARTERS | TX | 58 | 8.3 |
| 95. | RICKY ARNOLD | PGP MOTORSPORTS PARK | WA | 58 | 11.6 |
| 96. | MASON BUCK | PGP MOTORSPORTS PARK | WA | 58 | 19.3 |
| 97. | JOEL SMALL | RACING THE ROCKIES | CO | 57 | 9.5 |
| 98. | EDDY WYATT | RACING THE ROCKIES | CO | 57 | 11.4 |
| 99. | AMANDA DOUGLAS | UTAH KART CHAMPIONSHIP | UT | 56 | 18.7 |
| 100. | NATALIE FOSTER | RACING THE ROCKIES | CO | 55 | 11 |
| 101. | GARY REIF | UTAH KART CHAMPIONSHIP | UT | 55 | 6.9 |
| 102. | BRYAN WILLIAMSON | PGP MOTORSPORTS PARK | WA | 55 | 18.3 |
| 103. | CHRIS ROSSI | KINSMEN KART CLUB | CA | 54 | 18 |
| 104. | CHRIS MAYS | KINSMEN KART CLUB | CA | 53 | 17.7 |
| 105. | CHAD BUCKENDAHL | COLORADO JUNIOR KARTING CLUB | CO | 53 | 13.2 |
| 106. | DEREK WANG | PGP MOTORSPORTS PARK | WA | 53 | 26.5 |
| 107. | HARRISON MILLS | KINSMEN KART CLUB | CA | 52 | 26 |
| 108. | CORY MILINE | COLORADO JUNIOR KARTING CLUB | CO | 52 | 26 |
| 109. | STEVE KRAMER | DALLAS KARTING COMPLEX | TX | 52 | 17.3 |
| 110. | ANDREW KEMP | KINSMEN KART CLUB | CA | 51 | 17 |
| 111. | NATALIE FOSTER | COLORADO JUNIOR KARTING CLUB | CO | 51 | 17 |
| 112. | TJ NORMAN | RACING THE ROCKIES | CO | 51 | 7.3 |
| 113. | ADAM KASICK | RACING THE ROCKIES | CO | 51 | 17 |
| 114. | HAYDEN LANE | GULF COAST KARTERS | TX | 51 | 12.8 |
| 115. | SCOTT ANDERSON | CENTRAL CALIFORNIA KART RACING ASSOCIATION | CA | 50 | 12.5 |
| 116. | ALEIJA WHITE | KINSMEN KART CLUB | CA | 50 | 25 |
| 117. | WILL VASSER | GULF COAST KARTERS | TX | 50 | 12.5 |
| 118. | CHUCK CORNWELL | NORTH TEXAS KARTERS | TX | 50 | 7.1 |
| 119. | PETER UMINO | PGP MOTORSPORTS PARK | WA | 50 | 8.3 |
| 120. | TYLER ROWAN | ATWATER KART CLUB | CA | 49 | 12.2 |
| 121. | BRETT MITCHELL | GULF COAST KARTERS | TX | 49 | 24.5 |
| 122. | EDDIE HOVAS | GULF COAST KARTERS | TX | 47 | 15.7 |
| 123. | JERRETT CANGIE | PGP MOTORSPORTS PARK | WA | 47 | 23.5 |
| 124. | JEFF JORGENSEN | KINSMEN KART CLUB | CA | 46 | 6.6 |
| 125. | COLE LIGGETT | RACING THE ROCKIES | CO | 46 | 15.3 |
| 126. | RYAN PERRY | ATWATER KART CLUB | CA | 45 | 22.5 |
| 127. | DAVID VASQUEZ | CENTRAL CALIFORNIA KART RACING ASSOCIATION | CA | 45 | 22.5 |
| 128. | BOB HURST | KINSMEN KART CLUB | CA | 45 | 15 |
| 129. | KEVIN STRAW | LITTLE STOCKTON 99 KART TRACK | CA | 45 | 22.5 |
| 130. | JARED MEEK | ATWATER KART CLUB | CA | 44 | 14.7 |
| 131. | ROBERT EAMER | KINSMEN KART CLUB | CA | 44 | 6.3 |
| 132. | DENNIS BARNS | LITTLE STOCKTON 99 KART TRACK | CA | 44 | 22 |
| 133. | JIM KEESLING | RACING THE ROCKIES | CO | 44 | 11 |
| 134. | ROD LAKE | DALLAS KARTING COMPLEX | TX | 44 | 22 |
| 135. | MARK BREUNING | NORTH TEXAS KARTERS | TX | 44 | 5.5 |
| 136. | JIM SAVELSBERG | PHOENIX KART RACING ASSOCIATION | AZ | 43 | 8.6 |
| 137. | TERRY KLEMM | LITTLE STOCKTON 99 KART TRACK | CA | 43 | 10.8 |
| 138. | BILL LETZSCH | COLORADO JUNIOR KARTING CLUB | CO | 43 | 14.3 |
| 139. | NICK CROSS | RACING THE ROCKIES | CO | 43 | 14.3 |
| 140. | SHANNON WARD | GULF COAST KARTERS | TX | 43 | 14.3 |
| 141. | SHAWN ROSS | GULF COAST KARTERS | TX | 42 | 14 |
| 142. | KEN TALOVICH | LITTLE STOCKTON 99 KART TRACK | CA | 41 | 13.7 |
| 143. | PERRY NEEDHAM | UTAH KART CHAMPIONSHIP | UT | 41 | 13.7 |
| 144. | KRESTEN MICHAELS | DALLAS KARTING COMPLEX | TX | 40 | 13.3 |
| 145. | AUSTIN HUNTER | GULF COAST KARTERS | TX | 40 | 20 |
| 146. | AARON HEATHMAN | KINSMEN KART CLUB | CA | 39 | 19.5 |
| 147. | GRAYSON BROWNE | LITTLE STOCKTON 99 KART TRACK | CA | 39 | 19.5 |
| 148. | CALVIN HANKINS | RACING THE ROCKIES | CO | 39 | 9.8 |
| 149. | JOE EMMONS | NORTH TEXAS KARTERS | TX | 39 | 7.8 |
| 150. | DENNIS HANNAH | PGP MOTORSPORTS PARK | WA | 39 | 7.8 |
| 151. | COOPER HURT | UTAH KART CHAMPIONSHIP | UT | 38 | 12.7 |
| 152. | MELINDA FREDIANI | KINSMEN KART CLUB | CA | 36 | 12 |
| 153. | BRENDEN TULL | KINSMEN KART CLUB | CA | 36 | 18 |
| 154. | CAMERON TERPSTRA | LITTLE STOCKTON 99 KART TRACK | CA | 36 | 12 |
| 155. | NOBERT LACZKO | COLORADO JUNIOR KARTING CLUB | CO | 36 | 18 |
| 156. | PAUL WATTS | GULF COAST KARTERS | TX | 36 | 12 |
| 157. | JUSTIN UPCHURCH | GULF COAST KARTERS | TX | 36 | 18 |
| 158. | SEAN TEETER | NORTH TEXAS KARTERS | TX | 36 | 7.2 |
| 159. | TRE GREEN | NORTH TEXAS KARTERS | TX | 36 | 12 |
| 160. | VICENTE GUERRERO SR | CENTRAL CALIFORNIA KART RACING ASSOCIATION | CA | 35 | 11.7 |
| 161. | TROY CONRAD | PGP MOTORSPORTS PARK | WA | 35 | 17.5 |
| 162. | MATTHEW YANDELL | CENTRAL CALIFORNIA KART RACING ASSOCIATION | CA | 34 | 17 |
| 163. | MIKE JONES | DALLAS KARTING COMPLEX | TX | 34 | 17 |
| 164. | TRAVIS SHORT | GULF COAST KARTERS | TX | 34 | 17 |
| 165. | ANDREW WILSON | PGP MOTORSPORTS PARK | WA | 34 | 17 |
| 166. | ADAM KASICK | COLORADO JUNIOR KARTING CLUB | CO | 33 | 16.5 |
| 167. | ROBERT ROZELL | CENTRAL CALIFORNIA KART RACING ASSOCIATION | CA | 32 | 16 |
| 168. | TYLER AGAN | KINSMEN KART CLUB | CA | 32 | 16 |
| 169. | BLAIR HOSIE | GULF COAST KARTERS | TX | 32 | 16 |
| 170. | NICK HIGGS | PGP MOTORSPORTS PARK | WA | 32 | 16 |
| 171. | JOHN FOARD | PGP MOTORSPORTS PARK | WA | 32 | 10.7 |
| 172. | BRIAN NELSON | PHOENIX KART RACING ASSOCIATION | AZ | 31 | 15.5 |
| 173. | MAX MALLINEN | UTAH KART CHAMPIONSHIP | UT | 30 | 15 |
| 174. | KENNY MANCHESTER | CENTRAL CALIFORNIA KART RACING ASSOCIATION | CA | 29 | 29 |
| 175. | GRAYSON BROWNE | KINSMEN KART CLUB | CA | 29 | 29 |
| 176. | KEVIN TERPSTRA | LITTLE STOCKTON 99 KART TRACK | CA | 29 | 14.5 |
| 177. | CHRIS CROSLEY | GULF COAST KARTERS | TX | 29 | 14.5 |
| 178. | ZAC DIETER | RACING THE ROCKIES | CO | 28 | 14 |
| 179. | TRAVIS HENSON | PGP MOTORSPORTS PARK | WA | 28 | 14 |
| 180. | ERIC VANDERFORD | PHOENIX KART RACING ASSOCIATION | AZ | 27 | 9 |
| 181. | SCOTT SABOL | KINSMEN KART CLUB | CA | 27 | 13.5 |
| 182. | MICHAEL KEATS | RACING THE ROCKIES | CO | 27 | 13.5 |
| 183. | MIKE BEENY | UTAH KART CHAMPIONSHIP | UT | 27 | 27 |
| 184. | SCOTT GASPAR | ATWATER KART CLUB | CA | 26 | 13 |
| 185. | ERIC WILDT | KINSMEN KART CLUB | CA | 26 | 13 |
| 186. | MIKE MCDONOUGH | RACING THE ROCKIES | CO | 26 | 13 |
| 187. | MICHAEL HOFFMAN | DALLAS KARTING COMPLEX | TX | 26 | 13 |
| 188. | GRAYSON BROWN | ATWATER KART CLUB | CA | 25 | 25 |
| 189. | JENSEN KRAGH | CENTRAL CALIFORNIA KART RACING ASSOCIATION | CA | 25 | 12.5 |
| 190. | NICK MARTIN | KINSMEN KART CLUB | CA | 25 | 12.5 |
| 191. | CRAIG PYATT | GULF COAST KARTERS | TX | 25 | 25 |
| 192. | JERRY RHODES | GULF COAST KARTERS | TX | 25 | 25 |
| 193. | CARSON THYE | NORTH TEXAS KARTERS | TX | 25 | 8.3 |
| 194. | ARIANNA NELSON | PHOENIX KART RACING ASSOCIATION | AZ | 24 | 12 |
| 195. | GARY FILPULA | LITTLE STOCKTON 99 KART TRACK | CA | 24 | 12 |
| 196. | CASE PAINE | COLORADO JUNIOR KARTING CLUB | CO | 24 | 12 |
| 197. | MASON FRANK | RACING THE ROCKIES | CO | 24 | 24 |
| 198. | CHEYENNE FANTUZZO | GULF COAST KARTERS | TX | 24 | 12 |
| 199. | STEVEN HEFLEY | NORTH TEXAS KARTERS | TX | 24 | 24 |
| 200. | RYAN RUTH | PHOENIX KART RACING ASSOCIATION | AZ | 23 | 23 |
| 201. | NATHAN LAVERY | KINSMEN KART CLUB | CA | 23 | 11.5 |
| 202. | VINNY CERVELLI | KINSMEN KART CLUB | CA | 23 | 23 |
| 203. | TAYLOR YOUNG | KINSMEN KART CLUB | CA | 23 | 23 |
| 204. | DAVID VASQUEZ | KINSMEN KART CLUB | CA | 23 | 23 |
| 205. | DREW CYRUS | LITTLE STOCKTON 99 KART TRACK | CA | 23 | 23 |
| 206. | CASEY BURKHAM | DALLAS KARTING COMPLEX | TX | 23 | 23 |
| 207. | MICHAEL SHORT | DALLAS KARTING COMPLEX | TX | 23 | 11.5 |
| 208. | SEAN TEETER | DALLAS KARTING COMPLEX | TX | 23 | 11.5 |
| 209. | KEVIN RIFE | PGP MOTORSPORTS PARK | WA | 23 | 11.5 |
| 210. | BRYON QUATTROCCHI | PHOENIX KART RACING ASSOCIATION | AZ | 22 | 11 |
| 211. | JOHN SCHNEIBLE | COLORADO JUNIOR KARTING CLUB | CO | 22 | 11 |
| 212. | MASON FRANK | COLORADO JUNIOR KARTING CLUB | CO | 22 | 22 |
| 213. | PAUL TARTAGLIA | DALLAS KARTING COMPLEX | TX | 22 | 22 |
| 214. | MIGUEL MIER | NORTH TEXAS KARTERS | TX | 22 | 5.5 |
| 215. | STEVE ALLISON | NORTH TEXAS KARTERS | TX | 22 | 22 |
| 216. | LUKE SHANAHAN | UTAH KART CHAMPIONSHIP | UT | 22 | 22 |
| 217. | CHRIS BUDAL | KINSMEN KART CLUB | CA | 21 | 21 |
| 218. | CRAIG MANSFIELD | COLORADO JUNIOR KARTING CLUB | CO | 21 | 10.5 |
| 219. | DAVID CONYERS | RACING THE ROCKIES | CO | 21 | 21 |
| 220. | THOMAS MUTH | GULF COAST KARTERS | TX | 21 | 21 |
| 221. | SAM JONES | NORTH TEXAS KARTERS | TX | 21 | 10.5 |
| 222. | BRITTNEY CUSACK | PGP MOTORSPORTS PARK | WA | 21 | 21 |
| 223. | PAUL ROBERTSON | PGP MOTORSPORTS PARK | WA | 21 | 10.5 |
| 224. | EDDIE KWON | PGP MOTORSPORTS PARK | WA | 21 | 21 |
| 225. | RUSSELL FRANCIS | PGP MOTORSPORTS PARK | WA | 21 | 21 |
| 226. | CHARLIE CROSBY | PHOENIX KART RACING ASSOCIATION | AZ | 20 | 20 |
| 227. | JOHN SALVESBERG | PHOENIX KART RACING ASSOCIATION | AZ | 20 | 10 |
| 228. | JOSH VELOZ | CENTRAL CALIFORNIA KART RACING ASSOCIATION | CA | 20 | 20 |
| 229. | CARSON THYE | NORTH TEXAS KARTERS | TX | 20 | 20 |
| 230. | AUSTIN TADLOCK | PGP MOTORSPORTS PARK | WA | 20 | 10 |
| 231. | RICH CORDOVA | PHOENIX KART RACING ASSOCIATION | AZ | 19 | 19 |
| 232. | GRAYSON BROWNE | CENTRAL CALIFORNIA KART RACING ASSOCIATION | CA | 19 | 19 |
| 233. | ALEX WARDELL | CENTRAL CALIFORNIA KART RACING ASSOCIATION | CA | 19 | 19 |
| 234. | EVAN ROSHAK | RACING THE ROCKIES | CO | 19 | 19 |
| 235. | PAUL JONES | GULF COAST KARTERS | TX | 19 | 19 |
| 236. | BRADLEY HOLLY | GULF COAST KARTERS | TX | 19 | 19 |
| 237. | MIKE OLSON | PGP MOTORSPORTS PARK | WA | 19 | 9.5 |
| 238. | COLE FRANCHINI | PGP MOTORSPORTS PARK | WA | 19 | 19 |
| 239. | DALE EVANS | COLORADO JUNIOR KARTING CLUB | CO | 18 | 18 |
| 240. | MITCHEL WEST | UTAH KART CHAMPIONSHIP | UT | 18 | 9 |
| 241. | WILL KRASSELT | SPOKANE KART RACING ASSOCIATION | WA | 18 | 3 |
| 242. | BRIAN ODELLO | PHOENIX KART RACING ASSOCIATION | AZ | 17 | 17 |
| 243. | ERICA ODELLO | PHOENIX KART RACING ASSOCIATION | AZ | 17 | 17 |
| 244. | GERALDO RAMOS | ATWATER KART CLUB | CA | 17 | 17 |
| 245. | MAT KATTANEK | KINSMEN KART CLUB | CA | 17 | 17 |
| 246. | JAMES SELBY | KINSMEN KART CLUB | CA | 17 | 17 |
| 247. | ALIEJA WHITE | LITTLE STOCKTON 99 KART TRACK | CA | 17 | 17 |
| 248. | KEVIN STRAW SR | LITTLE STOCKTON 99 KART TRACK | CA | 17 | 17 |
| 249. | ANDREW SKAFF | RACING THE ROCKIES | CO | 17 | 8.5 |
| 250. | PAUL KEMP | GULF COAST KARTERS | TX | 17 | 17 |
| 251. | KYLE GASTON | PGP MOTORSPORTS PARK | WA | 17 | 17 |
| 252. | GARY FILPULA | LITTLE STOCKTON 99 KART TRACK | CA | 16 | 2.7 |
| 253. | THOMAS OTTO | DALLAS KARTING COMPLEX | TX | 16 | 16 |
| 254. | SAMMY BARRERA-GARCIA | PGP MOTORSPORTS PARK | WA | 16 | 16 |
| 255. | TYLER ROWAN | CENTRAL CALIFORNIA KART RACING ASSOCIATION | CA | 15 | 7.5 |
| 256. | DEREK JORGE | KINSMEN KART CLUB | CA | 15 | 15 |
| 257. | KENNY MANCHESTER | LITTLE STOCKTON 99 KART TRACK | CA | 15 | 15 |
| 258. | JARED MEEK | LITTLE STOCKTON 99 KART TRACK | CA | 15 | 15 |
| 259. | CHRIS WELLS | DALLAS KARTING COMPLEX | TX | 15 | 15 |
| 260. | MICHAEL YU | DALLAS KARTING COMPLEX | TX | 15 | 15 |
| 261. | EDWIN RUIZDEVAL | NORTH TEXAS KARTERS | TX | 15 | 15 |
| 262. | PERRY NEEDHAM | UTAH KART CHAMPIONSHIP | UT | 15 | 15 |
| 263. | CHRIS HURST | PGP MOTORSPORTS PARK | WA | 15 | 15 |
| 264. | KEVIN LONGENECKER | PHOENIX KART RACING ASSOCIATION | AZ | 14 | 14 |
| 265. | BAILEY FOSTER | ATWATER KART CLUB | CA | 14 | 14 |
| 266. | RANDY HOPPER | COLORADO JUNIOR KARTING CLUB | CO | 14 | 14 |
| 267. | NICK DAVIS | RACING THE ROCKIES | CO | 14 | 14 |
| 268. | PHIL HINDSON | RACING THE ROCKIES | CO | 14 | 14 |
| 269. | DAVID SCHEROTTER | NORTH TEXAS KARTERS | TX | 14 | 14 |
| 270. | AARON PENN | PGP MOTORSPORTS PARK | WA | 14 | 14 |
| 271. | MICHEL GARCIA | CENTRAL CALIFORNIA KART RACING ASSOCIATION | CA | 13 | 13 |
| 272. | JOHN MONTES | KINSMEN KART CLUB | CA | 13 | 13 |
| 273. | JIM KENNEDY | RACING THE ROCKIES | CO | 13 | 13 |
| 274. | CHRISTINA WELLS | DALLAS KARTING COMPLEX | TX | 13 | 13 |
| 275. | RICHARD MORTENSEN | GULF COAST KARTERS | TX | 13 | 13 |
| 276. | DYLAN HURST | GULF COAST KARTERS | TX | 13 | 13 |
| 277. | RANDY MITCHELL | UTAH KART CHAMPIONSHIP | UT | 13 | 13 |
| 278. | BRAD PUGMIRE | UTAH KART CHAMPIONSHIP | UT | 13 | 13 |
| 279. | ALAN RUSSELL | PGP MOTORSPORTS PARK | WA | 13 | 13 |
| 280. | COLE ANDREWS | PGP MOTORSPORTS PARK | WA | 13 | 13 |
| 281. | KYLE ABBUS | KINSMEN KART CLUB | CA | 12 | 6 |
| 282. | RYAN PERRY | KINSMEN KART CLUB | CA | 12 | 12 |
| 283. | GINO GIALIOTTI | KINSMEN KART CLUB | CA | 12 | 12 |
| 284. | ANDREW PASCUZZO | KINSMEN KART CLUB | CA | 12 | 12 |
| 285. | KEVIN STROW JR | KINSMEN KART CLUB | CA | 12 | 12 |
| 286. | KYLE CHATHAM | KINSMEN KART CLUB | CA | 12 | 12 |
| 287. | MACK JACKE | KINSMEN KART CLUB | CA | 12 | 12 |
| 288. | BRIAN GALLAGHER | KINSMEN KART CLUB | CA | 12 | 12 |
| 289. | KYLE CHAMBERS | KINSMEN KART CLUB | CA | 12 | 12 |
| 290. | RICK MCLEOD | KINSMEN KART CLUB | CA | 12 | 12 |
| 291. | NICK DAVIS | COLORADO JUNIOR KARTING CLUB | CO | 12 | 12 |
| 292. | NORBERT LACKZO | RACING THE ROCKIES | CO | 12 | 12 |
| 293. | NIK BREWER | DALLAS KARTING COMPLEX | TX | 12 | 12 |
| 294. | CARLOS GARCIA | GULF COAST KARTERS | TX | 12 | 12 |
| 295. | MIKE HEFLEY | NORTH TEXAS KARTERS | TX | 12 | 12 |
| 296. | TONY ALLEN | UTAH KART CHAMPIONSHIP | UT | 12 | 12 |
| 297. | GEOFF NEWMAN | PGP MOTORSPORTS PARK | WA | 12 | 12 |
| 298. | VINCENT LANEYRIE | PGP MOTORSPORTS PARK | WA | 12 | 12 |
| 299. | LES WINTERMATE | PGP MOTORSPORTS PARK | WA | 12 | 12 |
| 300. | JARED PETERSON | PGP MOTORSPORTS PARK | WA | 12 | 12 |
| 301. | KEVIN MEJIA | PGP MOTORSPORTS PARK | WA | 12 | 12 |
| 302. | JENNA JOHNSON | PGP MOTORSPORTS PARK | WA | 12 | 12 |
| 303. | MIKE MCKINNEY | PHOENIX KART RACING ASSOCIATION | AZ | 11 | 11 |
| 304. | SEAN VELANDIA | ALL STAR KARTING | CA | 11 | 11 |
| 305. | AARON HEATHMAN | ATWATER KART CLUB | CA | 11 | 11 |
| 306. | WAYNE BUNDY | ATWATER KART CLUB | CA | 11 | 11 |
| 307. | SCOTT BROYLES | ATWATER KART CLUB | CA | 11 | 11 |
| 308. | JOHN MONTES | KINSMEN KART CLUB | CA | 11 | 11 |
| 309. | JOHN DURDEN | LITTLE STOCKTON 99 KART TRACK | CA | 11 | 11 |
| 310. | PAUL KIDD | RACING THE ROCKIES | CO | 11 | 11 |
| 311. | CHRISTINE HOPE | UTAH KART CHAMPIONSHIP | UT | 11 | 11 |
| 312. | ERIN STANBURY | PGP MOTORSPORTS PARK | WA | 11 | 11 |
| 313. | BILLY WEBER | PGP MOTORSPORTS PARK | WA | 11 | 11 |
| 314. | SCOOTER VERNON | PGP MOTORSPORTS PARK | WA | 11 | 11 |
| 315. | TERRY ARMSTRONG | SPOKANE KART RACING ASSOCIATION | WA | 11 | 3.7 |
| 316. | MIKE WEBER | COLORADO JUNIOR KARTING CLUB | CO | 10 | 10 |
| 317. | JEFF WELCH | RACING THE ROCKIES | CO | 10 | 10 |
| 318. | BILL CRAIG | RACING THE ROCKIES | CO | 10 | 10 |
| 319. | MIGUEL MIER | DALLAS KARTING COMPLEX | TX | 10 | 10 |
| 320. | CARSON THYE | DALLAS KARTING COMPLEX | TX | 10 | 10 |
| 321. | STEVE RATTON | DALLAS KARTING COMPLEX | TX | 10 | 10 |
| 322. | DANIEL BOURN | NORTH TEXAS KARTERS | TX | 10 | 10 |
| 323. | MATT COLLEDGE | UTAH KART CHAMPIONSHIP | UT | 10 | 10 |
| 324. | CHRIS HURST | PGP MOTORSPORTS PARK | WA | 10 | 10 |
| 325. | JACOB JANDERS | PGP MOTORSPORTS PARK | WA | 10 | 10 |
| 326. | MAC MCLAUGHLIN | SPOKANE KART RACING ASSOCIATION | WA | 10 | 2.5 |
| 327. | KEVIN BOLAND | PHOENIX KART RACING ASSOCIATION | AZ | 9 | 9 |
| 328. | MAURICE VELANDIA | ALL STAR KARTING | CA | 9 | 9 |
| 329. | GARY FILOULA | KINSMEN KART CLUB | CA | 9 | 9 |
| 330. | CLINT MOTTA | LITTLE STOCKTON 99 KART TRACK | CA | 9 | 9 |
| 331. | CASE PAINE | RACING THE ROCKIES | CO | 9 | 9 |
| 332. | JAMES BANDSTRA | RACING THE ROCKIES | CO | 9 | 9 |
| 333. | BILL CRAIG | RACING THE ROCKIES | CO | 9 | 9 |
| 334. | NORBERT LACZKO | RACING THE ROCKIES | CO | 9 | 9 |
| 335. | GARRETT SHORT | DALLAS KARTING COMPLEX | TX | 9 | 9 |
| 336. | NATHAN WAINWRIGHT | NORTH TEXAS KARTERS | TX | 9 | 4.5 |
| 337. | MICHAEL HANSEN | NORTH TEXAS KARTERS | TX | 9 | 9 |
| 338. | DOUG HUGGLER | PGP MOTORSPORTS PARK | WA | 9 | 9 |
| 339. | SCOTT GANN | PGP MOTORSPORTS PARK | WA | 9 | 9 |
| 340. | GINO MONGE | CENTRAL CALIFORNIA KART RACING ASSOCIATION | CA | 8 | 8 |
| 341. | KEN TALOVICH | LITTLE STOCKTON 99 KART TRACK | CA | 8 | 4 |
| 342. | TROY DAVID | COLORADO JUNIOR KARTING CLUB | CO | 8 | 8 |
| 343. | DAVID CONYERS | RACING THE ROCKIES | CO | 8 | 8 |
| 344. | MIKE WEBER | RACING THE ROCKIES | CO | 8 | 8 |
| 345. | STEVE HAYES | DALLAS KARTING COMPLEX | TX | 8 | 8 |
| 346. | TOM DARK | ALL STAR KARTING | CA | 7 | 7 |
| 347. | BILLY BUDD | KINSMEN KART CLUB | CA | 7 | 7 |
| 348. | JEFF JORGENSON | LITTLE STOCKTON 99 KART TRACK | CA | 7 | 7 |
| 349. | PAUL HEFFRON | RACING THE ROCKIES | CO | 7 | 7 |
| 350. | ANDY MILLER | DALLAS KARTING COMPLEX | TX | 7 | 7 |
| 351. | FINN MALLINEN | UTAH KART CHAMPIONSHIP | UT | 7 | 7 |
| 352. | SHARDE' BEMENT | UTAH KART CHAMPIONSHIP | UT | 7 | 7 |
| 353. | TYLER AGAN | CENTRAL CALIFORNIA KART RACING ASSOCIATION | CA | 6 | 6 |
| 354. | CORY MILNE | RACING THE ROCKIES | CO | 6 | 6 |
| 355. | RUSSELL WHITE | DALLAS KARTING COMPLEX | TX | 6 | 6 |
| 356. | FRED FLINSTONE | PHOENIX KART RACING ASSOCIATION | AZ | 5 | 5 |
| 357. | JOHN EVANS | ALL STAR KARTING | CA | 5 | 5 |
| 358. | ANTHONY JACOBELLIS | COLORADO JUNIOR KARTING CLUB | CO | 5 | 5 |
| 359. | BURT GASSAWAY | SPOKANE KART RACING ASSOCIATION | WA | 5 | 5 |
| 360. | JASON COHICK | KINSMEN KART CLUB | CA | 4 | 4 |
| 361. | WILLIAM SNYDER | NORTH TEXAS KARTERS | TX | 3 | 3 |
Please follow and like us: