EKN Christmas List – Karting Special: Part 1
21 days left to shop for that karting person in your family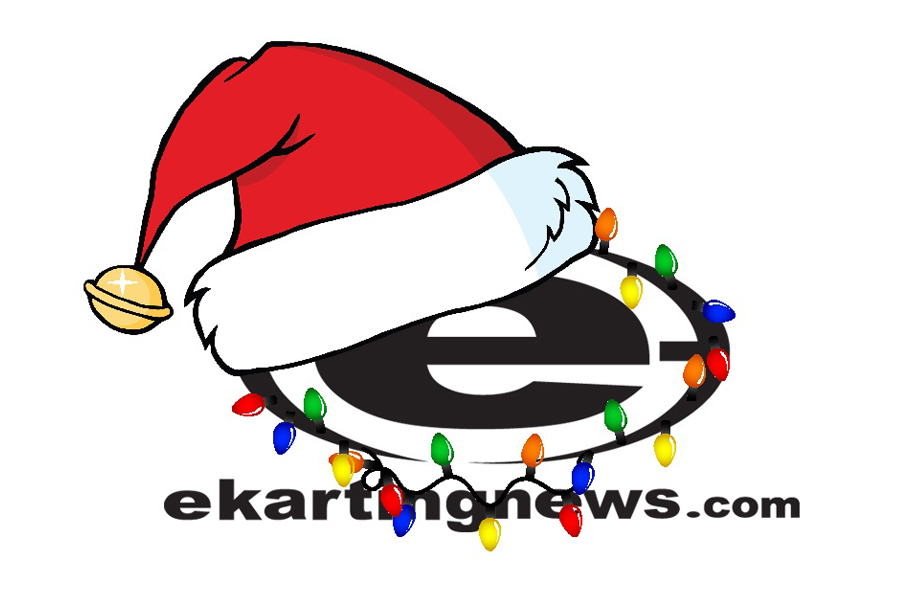 Happy Holidays from the eKartingNews.com staff. The month of December is considered the 'off-season' for the sport with little racing taking place across North America. It gives racers, teams, and shops a chance to catch-up and prepared for the upcoming season. It also means Christmas time. EKN is collecting a number of products and services available from the number of partners and advertisers to help find that perfect gift for the kart racer in your family.
Russell Karting: Sniper V2 and Sprocket Aligner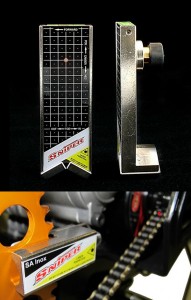 One of the eldest shops in United States karting, Russell Karting Specialties continues to provide the products that racers need to get on the track. RKS is running a December deal with limited quantities on Sniper products – the Sniper V2 and Sniper Sprocket Aligner. The V2 is a 2 laser system which provides you with quick and easy camber and toe settings for your kart. This system is suited for all karters, and a must-have for at the track between sessions to ensure your setup or recheck the alignment. The SA Inox Sprocket Aligner allows a more precise alignment of the rear sprocket with the engine driver to help eliminate chain and gear wear, along with providing the engine less drag with a properly aligned sprocket system. The V2 system is just $250 with the Sprocket Aligner for $50. Be sure to call Russell Karting Specialties for exact pricing and shipping at 1-888-KARTING (587-8464) and visit RussellKarting.com for more products for your favorite karter.
Briggs & Stratton Racing: LO206 Engine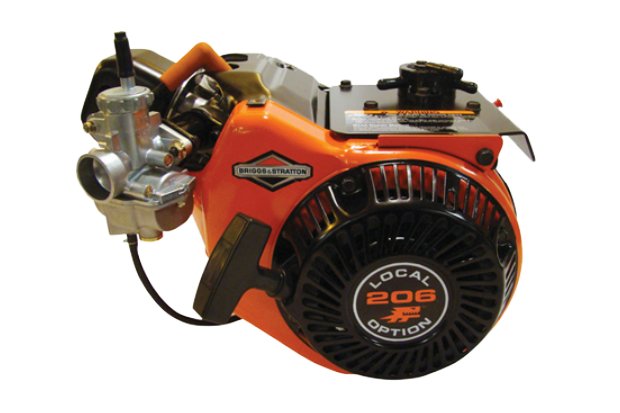 #OperationGrassroots is growing across North America. Briggs & Stratton's introduction of the Local Option 206 engine has helped to fill a void in the sport of karting. The LO206 engine offers up a quality product that allows new racers to enter the sport without the hefty initial cost compared to other karting powerplants, along with reviving older karts laying around in garages all across the country to be rejuvenated with a Briggs engine. With a strict rules package and superior manufacturing process, the LO206 produces close racing with the equality of the engines produced, bringing it back to the chassis and driver deciding who is best on the track. Tracks all across North America have added the engine to its line-up, and Briggs returned the favor thanks to the new Briggs Weekly Racing Series program with over $50,000 in Briggs products awarded back to racers and tracks in 2015. A larger prize package and track list scheduled for 2016, with a larger field of racers anticipated to take part in the Briggs WRS program. If you have a racer in the family and just not sure what to get them to get started, make it a Briggs LO206 engine. Find out more at Briggs Racing website and on Facebook.
Streeter Super Stands/Hepfner Racing Products: EKN Special 18% Off Online Orders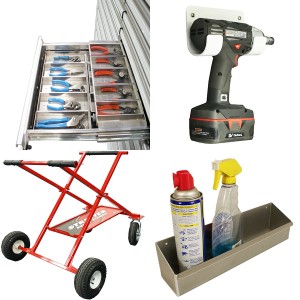 Family owned and operated, Streeter Super Stands is an industry leader in kart racing shop & trailer accessories, stands and lifts.  All products are manufactured in-house to assure the best in materials, workmanship, quality and service. Kart racers deserve the best.  Streeter Super Stands builds it! Exclusive to EKN viewers, a Christmas Special 18% OFF online orders at streetersuperstands.com. Get your favorite racer what they REALLY want for Christmas! Apply Promo Code: EKN at checkout
now through January 1, 2016.
Included is the huge roster of Shop & Trailer accessories:
-Tire, Engine and Jug Racks
-Air Gauge Holders
-Aerosol and Oil Bottle Trays
-Towel Holders and Dispensers
-Disposable Glove Dispensers
-Wall Mount Work Stations and Benches
-Cordless Drill/Impact Holders
-Wall Mount and Overhead Cabinets
-Tool and Parts Organizers
-Bead Breakers
-Cord, Air Hose and Tape Roll Racks/Hangers
And the always impressive lineup of Lifts and Stands:
-Super Lift Stands and Accessories
-The Genuine and Original "Big Foot" Stands
-Upright Stands
-Double and Triple Stacker Stands for both CIK/Sprint and Full Bodied Karts
On Track Promotions: SuperNationals XIX Photo Package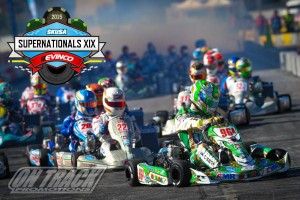 On Track Promotions is the leader in karting photography for North America. The official photog of Superkarts! USA was on hand for the 19th edition of the SuperNationals to capture this year's event, held for the first time outside the Las Vegas Convention Center and Westgate Las Vegas Resort & Casino. If you didn't get a chance to purchase images of yourself, your team, or just your favorite racer, digital packages and high resolution digital photos from karting's premiere event. To order, head over to OTP.ca and complete the form to order a package today.
EKN Gear: New Swag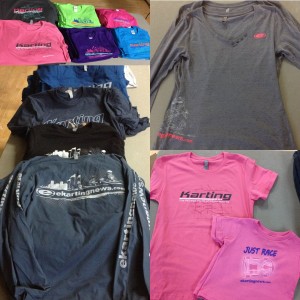 eKartingNews.com launched a bunch of new swag at the SKUSA SuperNationals XIX, thanks to the hard work and creativity of Styled Aesthetic. The EKN Store is currently updated with the latest new items, designs and material for racers of all ages and sizes, with new gear for specifically for women and child. More designs are in the works, with the goal of promoting the sport of karting whether its at the track, at work, at school, and just anywhere you want to look good. Check out all the shirts, hats, jackets, can coozies and more available at ekartingnews.com/store
Please follow and like us: