2015 F-Series Gearup Challenge Champions Review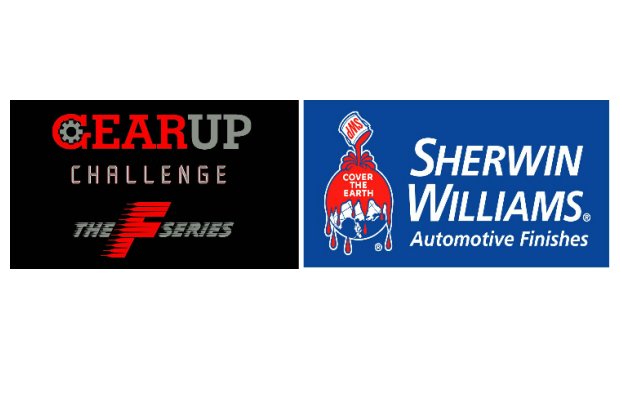 The F-Series championship wraps up yet another year of exciting competition. The Gear up challenge was comprised of a seven round season which brought veteran drivers and many newcomers, which made for another fantastic year of racing. We've seen some brilliant battles this year, as every driver and team gave 110% to earn the positions they achieved. These fierce drivers have shown their talent, dedication and of the upmost importance: sportsmanship, on courses like Pittsburgh International Raceway, Go Pro Motorplex NC, and NJMP in Millville NJ just to name a few.

Formula Micro Rok – For the youngest drivers around this category features some of our most fearless competitors. These drivers may be young, but on the track they mean business. Who would win the championship? It was anyone's guess, but in the end finishing in 5th place with an overall 77 points Yurista Dirpaul followed by Sam Avrutsky with 82 points in a close 4th. Frankie Iadevaia took 3rd   with 87 points and the battle for first continued till the checkered flag dropped between Liam Kelly 2nd with 103 points and this year's champion Sufyan Waryah earned a stunning 135 points. When asked about this year's accomplishments Sufyan stated he has learned so much from his racing team Checkered Motorsports and their data analysis which has taught him how to better maneuver thru the turns. Sufyan is anxious for 2016 season to begin where his battle for a second championship will begin in the Mini Rok class.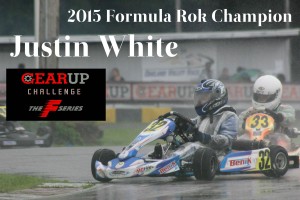 Formula Mini Rok – This competition level has also shown great potential. Justin White has dominated this category with a total of 130 championship points,  Gunnar Bischoff earning 112 points not far behind, Ryan Beerman finished 3rd with 70 points, but he didn't make it easy for anyone to be ahead. Christian Oldhafer earned an exciting 59 points in 4th place and Jonathan Lewis makes the top 5 with 53 points.
After racing for only four years Justin owes this great accomplishment to his family, especially his dad and KartWorkz for providing him with all the tools and knowledge that allowed him to compete against other talented drivers. Justin is looking forward to competing in the Florida Winter Tour where he will further develop his driving skills just in time to join the junior class in 2016.
Formula J – The second to the largest category in this competition. These competitors are daring and strive for the win. With over 34 drivers, it was certainly not easy for Julian Peacock coming in 5th place earning an overall 63 points, and Gallo Barros following in a very close 4th place with 65 points. Rocco Cannata took 3rd place with 86 points, following Conrad Krawiec in 2nd with 105 points and Dario Cangialosi bringing home the win with 145 points. After switching chassis at the beginning of the season Dario Cangialosi struggled with kart set up. Numerous testing days, learning how to handle the kart and managing his tires paid off for Dario in the end bringing home the F Series championship win and IAME Junior Sprint races championship. Dario cannot express his passion for racing and states that being in a Go-Kart is the best place to be on a track.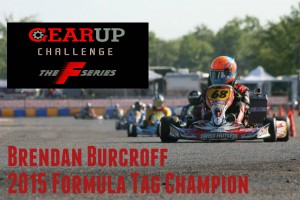 Formula Tag – The competition in this class leaves the fundamentals and enters intensive racing. None the less, the competition is grand and more complex. The top 5 drivers showed some professional driving starting with Jeffery Colegrove finishing in 5th place with yearly standings of 58 points, Phil Pignataro came in a close 4th with 61 points, James Fatum fought for his 3rd place with 68 points, Robert Little finishes in 2nd with 74 points and Brendan Burcroff sweeps up this year's win earning an outstanding 135 points. When asked of his highlights of the year Brendan stated winning 2 championships, the F Series and NJSS championship has really been amazing but traveling and spending quality time with his number one fan his dad has made it all possible.  Brendan will be racing kartweek in Daytona, Florida in December a very exciting event for him and his team at Kompetitive Kartsport.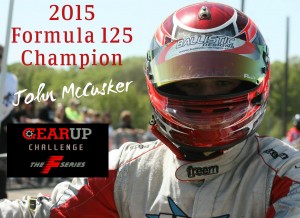 Formula 125 – With audiences at the edge of their seats, this was a fierce competition.  Racing against these drivers makes one hold their breath. This class by far has the largest amount of competitors. Over 44 drivers battled it out and only the best would succeed. First place winner John McCusker acquiring 113 of championship points will tell you the challenges it takes to keep Max Nikolof 2nd place winner with 101 points and Joseph Pizzuto in 3rd with 80 points behind. Fourth place goes to Stefano Maestri securing 59 points followed by Pete Maletto closing this categories top 5 with 53 points. Racing from the age of 9 years old John McCusker has definitely learned a lot over the years. Consistency hasn't come easy to John but having his trainer (Mike Doty) by his side taught him the importance of staying focused.
Go-Kart racing is a mentally and physically demanding sport and the best tool to keep up with its demands according to John is to stay in shape and be sharp. That's what makes this sport a great training tool. John will train over the long winter break with his tuner; he will also be racing in Daytona for kartweek and testing the F2000 cars in West Palm Beach.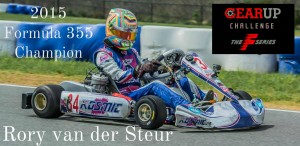 Formula Rotax – This inspiring class savors the thrill of kart racing. Formula Rotax is all about John Bonanno taking home the points lead with a final 70 points in this category, Michael Neopolitan coming in 2nd with 54 points, Nigel Brooks in 3rd scoring 44 points, leaving Adam Pettit in 4th place with 36 points and finally Salvo Sparacio scraping up 34 points earning his 5th place finish.
Formula 355 – Rory van de Steur celebrating victory in the class collecting 97 combined points for the season, Andre Castro comes in 2nd with 78 points following in 3rd place with only a 2 points difference by Jarett Belge earning 76 points. Fourth place goes to dashing Julia Boss gaining 73 points and Austin McCusker finishing in 5th with 70 points. In a recent interview with Rory van de Steur his greatest challenge this year was the closeness of the field, hoping to finish in the top 3 was a challenge on to itself. Rory goes on to say that he is looking forward to a new season in 2016 where he will race in two categories the Formula 355 and KZ shifter.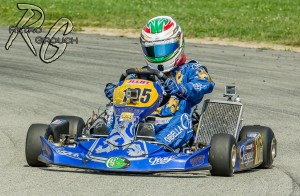 NESKS KZ – This class contains some audacious drivers which bring more then boldness to the race track. Their talent and experience conveys on the track leaving spectators yearning for more.  In the NESKS KZ class finishing the 2015 racing season in 5th place is Cole Matthewson with 774 points. A tight finish lands Josh Lane in 4th place with 805 points right behind Tyler Guilbeault in 3rd securing 810 points. Alex Manglass settles in to 2nd place collecting 1125 points and Max Dibella takes home the championship win with an astonishing 1280 overall points finish.
In the NESKS SH class Christiaan Bouhuys has shown that winning is within realm of possibilities securing 1100 points. Second place finish goes to John Gaydos with 1060 points and Josh Lane concludes the top 3 with 950 points. Paul Makarucha winds up in 4th place obtaining 830 points and Tyler Guibeault wraps up the category with a 5th place finish earning 780 points.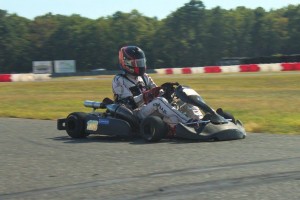 This year's winners will be heading home with some exciting prizes. Prizes include a test day in Bertil Roos Formula 2000 car, Pignataro Custom Artwork, portable air compressors, MG Tires, Gearup apparel and much more.
It has certainly been a year of excitement, sacrifice, opportunity and adventure, not only for The F Series drivers but their families as well. We look forward to greater quest in 2016 as we strive to provide the chance for all to advance and grow in the industry.
As we prepare for 2016 season we want to take this opportunity to say well-deserved CONGRATULATIONS to all 2015 winners, drivers, members, families, friends, staff and fans for a great year of karting!
Please follow and like us: