Team Koene USA Adds Zach Holden for 2016 Karting Season
SuperNats Vice-Champion set to take on multiple series next season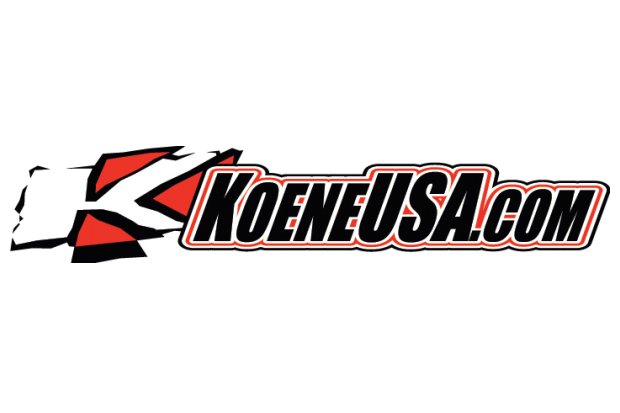 After claiming a solid second place result at the SuperKarts! USA (SKUSA) SuperNationals in Las Vegas, Nevada, Indiana resident and Tony Kart driver Zach Holden will join Team Koene USA for the 2016 karting season. Moving to the senior ranks, Holden will begin his season in January and will be on the prowl for race wins, podium results and Rookie of the Year honors in several high profile series across the country.
"I am really happy to be joining Team Koene USA in 2016," explained Holden. "I have worked with all the guys from the team over a few events and have had great success. My first time under the team tent was at the SuperNats and it is great to be associated with such a professional operation. Everyone is willing to help everyone and it goes a long way in making sure each driver has the necessary tools to improve."
Holden will see action in Rotax Senior, ROK Senior and TaG Senior in multiple series in 2016. Competing under the Team Koene USA banner, Holden will travel to the west coast and compete at the Rotax Challenge of the Americas and see action in a talented field of Rotax Senior competitors as well as enter his name in the mix in the Vortex ROK Senior class at the Florida Winter Tour. Through the summer months, Zach will compete in the TaG Senior class at the SuperKarts! USA Pro Tour, USPKS and will also see action at the annual Robopong 200 Endurance event.
"We welcome Zach to Team Koene USA with open arms," explained Mike Maurini, Team Koene USA Principal. "Though he will not be racing as many event in 2016 as he did this season, he will be competing in more high caliber races. If all goes well, we may see him also compete at the United States Rotax Grand Nationals, Summer Shootout and complete US Open series but that will be confirmed at a later date. I wouldn't be surprised if you see Holden travel to select World Karting Association events as well."
Since making the switch to Tony Kart, Holden has consistently found himself towards the top half of the field. Winning in his debut event at the SuperKarts! USA SummerNationals at the New Castle Motorsports Park facility, he claimed another victory in the Yamaha Junior class.  At the Robopong 200, Zach placed on the top podium for TaG Senior and top five in the Yamaha Junior class, finishing the day with his partner placing fourth in the annual Robopong event. To cap off a solid finish to the 2015 karting season, Holden claimed a heat race win and solid podium result at the SKUSA SuperNationals.
Maurini continued, "We would also like to have Zach behind the wheel of a Rotax powered kart at the Florida Winter Tour and US Open programs but time will tell."
Team Koene USA will have several more 2016 driver announcements in the coming weeks.
For more information on Koene USA and their online store, please visit www.TeamKoeneUSA.com or contact company representatives at 317.270.8723 or via e-mail to Info@KoeneUSA.com. Team Koene USA is also very active in social media and can be found on Twitter at @KoeneUSA or on Facebook at www.Facebook.com/KoeneUSA.
Please follow and like us: