Russell Karting Specialties Drivers Perform Well at NCM Motorsports Park
Dozen drivers take on 'Fall Brawl' road racing event in Bowling Green, Kentucky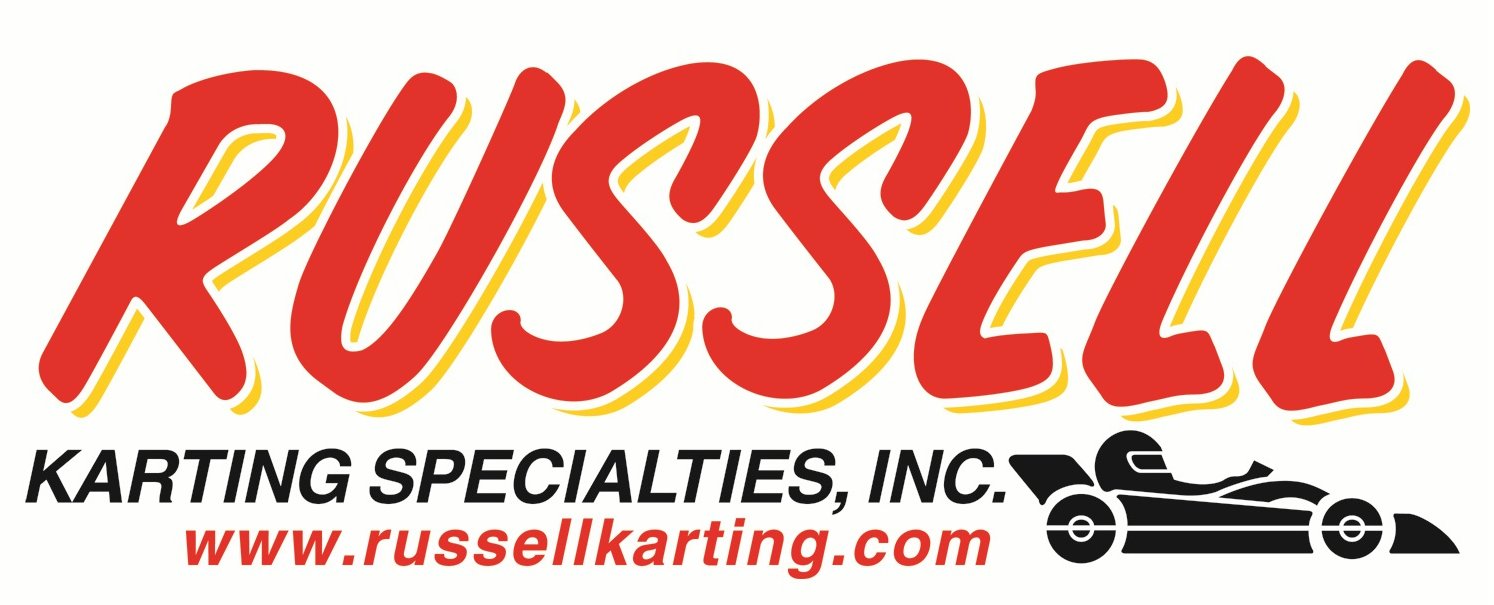 The Russell Karting Specialties name has been associated with road racing for many decades. Owner Jim Russell Jr. helped to spark that interest for a dozen of RKS customers, who typically compete in the Kansas City area, traveling 500 miles east to the NCM Motorsports Park in Bowling Green, Kentucky. The new racing facility, located just across from the National Corvette Museum, welcomed racers from the Karters of America Racing Triad (KART) and the World Karting Association (WKA) in a joint venture to close out their 2015 road racing programs. While weather was a factor all weekend, all races were completed over the two days of competition, with Russell Karting Specialties drivers performing very well.
"This was the first time KART and WKA held an event at the NCM Motorsports Park, and it is always special to be part of history," commented RKS owner Jim Russell Jr. "With the season coming to an end, it was the perfect opportunity for many of our racers to travel together and take part in the event. Leaving the weekend it was clear that everyone had a lot of fun. The track has something for every type of kart, fast corners, tight turns and of course big speeds down the straights. I am especially excited about the great results all our drivers put in over the weekend."
RKS drivers swept the top-three positions both days in the Sprint TaG Cadet and Sprint Briggs LO206. Zander Taylor led the way both days in Cadet as Jace Park and Jake Duff, aboard a Parolin chassis, finished second and third in each race. Dave Cypert was the top dog in the Briggs category, while Parolin drivers Tom Cypert and Kevin Duff ran second and third. Duff took the runner-up position Saturday with Tom getting the position on Sunday.
David Gharst and Jaime Yount contested the Sprint Yamaha CIK division, as they typically do with the KART program. Gharst had the best finish of the two Parolin drivers, winning Sunday's race, while placing third on Saturday. Yount was consistent, placing runner-up in both races. Jason Park added another top-five finish for Parolin drivers, piloting his machine to a fourth place result in the Stock Honda class. Marko McGuire added a victory for RKS and Parolin in the TaG Senior division, winning Sunday's race. Ted Hite notched a runner-up in the Saturday event.
Mazda Road to Indy star Aaron Telitz began his racing career in karting, and was a loyal Russell Karting Specialties customer. Now into the off-season, the USF2000 Championship driver returned to his roots to join the RKS stable in Bowling Green. Telitz piloted a Parolin chassis to fourth and fifth in the TaG Senior division, while placing runner-up in the Stock Honda category. Jim Russell Jr. was a busy person on the weekend, competing in four categories and six different races. Russell racked up five victories (Stock Leopard 2, TaG Senior 1, TaG Light 1, TaG Heavy 1 & 2), adding a runner-up and two third-place results to his total for eight podium finishes.
The next event for the Russell Karting Specialties race team is the upcoming Superkarts! USA SuperNationals XIX in Las Vegas. Regarded as the largest karting event in the world, RKS and the Parolin brand will be in full force on gaining victories and podiums. Jim Russell Jr. is a former TaG Master winner, hoping to gain a second victory at the prestigious event. Top KZ2 driver in Europe Lorenzo Camplese is set for Las Vegas, along with Francesco Celenta in the S1 category and Bruno Vermeeren in TaG Senior.
Anyone interested in the Parolin brand or possible Arrive and Drive opportunities for the SuperNationals or any other events in 2016 are asked to email jimjr@russellkarting.com or call 816-322-3330. Russell Karting Specialties also services all major engine brands, including IAME, Yamaha, and different types of 4-Cycle engines. RKS is focused on expanding the Parolin brand across the United States while also welcoming in additional customers to its championship engine service program. Find out more about RKS or the Parolin chassis brand – in addition to Dunlop tire, and the many other product lines available, visit www.russellkarting.com and you can also 'Like' them at Facebook.
About Russell Karting Specialties:
Russell Karting Specialties opened its doors in 1959 in Kansas City, Missouri – founded by George Russell. The company has grown to be one of the largest suppliers for karting products in North America. Now based in Raymore, MO, Russell Karting Specialties is the exclusive Dunlop Kart Racing tire importer and distributor for Parolin chassis, IBEA carburetors, Semel Tire Machines, Yamaha, SGM, Briggs & Stratton, Clone Engines, GoPro, MyChron, Simpson, Intercomp and many other products to get you on the track. Learn more about the products and services – including IAME engine rentals along with Parolin Arrive-and-Drive packages – visit www.russellkarting.com