2015 GoPro Motorplex Karting Challenge Presented by Hoosier Racing Tire Class of Champions Crowned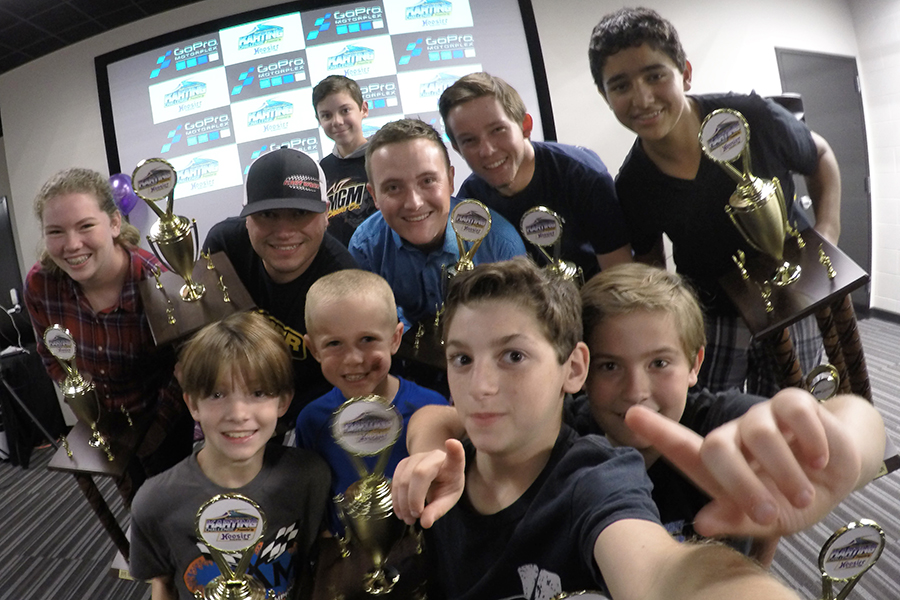 DCIM100GOPROGOPR9505.
With a record-high 102 entries, the final round of racing on Saturday, Oct. 24 determined our 2015 class of GoPro Motorplex Karting Challenge Presented by Hoosier Racing Tire Champions. It was an exciting and intense year of club racing with competitors chasing their championship hopes throughout the 18 series races.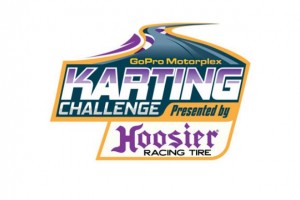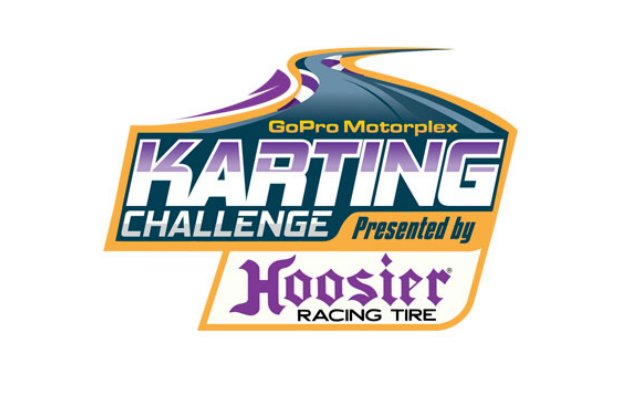 During a special championship banquet following the racing action, each champion was crowned. The Champions and top-three in points were awarded trophies and prizes, including custom Alpinestars racing suits, shoes and gloves as well as custom Hoosier Racing Tire jackets and a set of tires.
A sincere "Congratulations" to all of our 2015 Karting Challenge champions and to all of our karters on their achievements and improvements throughout the season. Thank you to each of our competitors and series sponsor, Hoosier Racing Tire, for supporting another successful season of club racing at GoPro Motorplex.
2015 Karting Challenge Champions:
Kid Kart: Jett Miller
Briggs Cadet: William Robusto
MotorsportReg.com Briggs Junior: Cade Frazier
Hoosier Racing Tire Briggs Senior: Ryan Shattuck
Race City Golf Cars Yamaha Junior: Austin Schulz
Race City Golf Cars Yamaha Senior: Abby Sinon
HMS Motorsports IAME Mini Swift: Dante Tekampe
The Tire Depot IAME Junior: Alex Verhagen
The Tire Depot IAME Senior: Dusty Davis
Turn 4 Pizza IAME Masters: Nick Tucker
2015 Most Improved Driver of the Year: Brewer Davis
Round 10 Race Results, 2015 Final Championship Standings>> (http://www.gopromotorplex.com/race-events/kart-owner-events/gopro-motorplex-karting-challenge/karting-challenge-results/)
GoPro Photo Gallery>> (http://www.gopromotorplex.com/gallery/2015-karting-challenge/)
The gallery of pictures from the Championship Banquet taken by Todd and Heather Trull with Pix Studios are now posted on their website. To download, use code: GOPRO
Championship Banquet Photo Gallery>> (http://www.pixstudios.net/p201872767)
-UP NEXT:
Please stay tuned to gopromotorplex.com for the announcement of our 2016 GoPro Motorplex Karting Challenge series schedule and class structure coming around the first of the year.
Please follow and like us: